---
April 29, 2014 2:21 PM
cloud
,
Open source
Technology analysts talk a lot. It is therefore extremely rare to find one single paragraph that sums up the state of open standards based software application development coming from a tech analyst. Chris Marsh at Yankee Group is different, he tells it like it is. The Computer Weekly Open...
April 23, 2014 2:19 PM
ForgeRock
,
Spam
So anyway, Juniper Research predicted last week that the number of "connected appliances" (i.e. Internet-of-Things style devices) in so-called SmartHomes will reach 10 million by 2017. In the same vein, Società Fabbricato of...
---
April 22, 2014 1:53 PM
'Virus`
,
bugs
,
Heartbleed
,
Open source
,
OpenSSL
,
Talend
Unless you live in a cave, Victorian style external toilet or Bear Grylls style treehouse in the Outer Hebrides it is safe to say you will have read about the Heartbleed bug.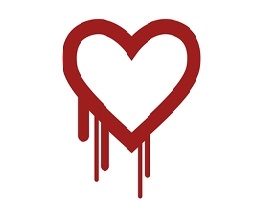 ---
---
April 12, 2014 12:36 PM
Uncategorized
Online file sharing and cloud content management company Box is showcasing its now quite well populated open source repository. As a company Box has always come across as 'open enough' to third party projects, partnerships and promotions --- but now an appreciation for open programming steps...
---
April 7, 2014 1:56 PM
Governance
,
Open source
This is a guest post for the Computer Weekly Open Source Insider blog written by Lacey Thoms, a marketing specialist and blogger at software analysis and code attributes management company Protecode -- Lacey has a Bachelor's Degree in Mass Communications from...
---
April 6, 2014 10:21 AM
embedded
,
Intel
,
SoC
,
System on a Chip

Intel has beefed up its open source single-board computer and cut its price in half. The
---
April 4, 2014 3:04 PM
software-defined
Somebody had to say it, so it might as well have been an Application Performance Management (APM) company that did so. Having just about got our heads around Software Defined Networking (SDN) -- where system management is decoupled from hardware to be given over to the control offered by a...
---
April 2, 2014 8:03 AM
Developer
,
MariaDB
,
NoSQL
,
SkySQL
,
SQL
There is something of a war of words (and code) going on between the NoSQL and SQL database camps. Some of it is merely flack; both approaches have their benefits. SQL databases are marked out for their predefined schema (the structure of the database that describes its construction and basic...
---