---
February 28, 2014 9:44 AM
benchmark
,
cloud
Benchmarks are worthless right? Or is it the case that 75,000 live OpenStack virtual machines can't be wrong? Gone are the days of benchmarking one Pentium processor performance compared to the last... and come to think of it, Apple has not pushed benchmarking as a key selling point in years and...
February 14, 2014 3:14 PM
Linux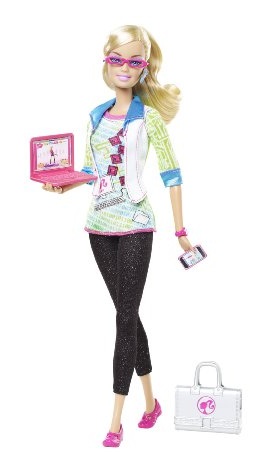 The latest iteration of the Barbe doll merchandise range sees everybody's favourite blonde girl step...
---
February 14, 2014 12:38 PM
Hadoop
The technology industry spin machine council has met and the findings of the committee agree that -- scaremongering around whether Hadoop can translate to mainstream adoption is worth a punt on a story or two. It is a bit of a recurring trend.
---
February 13, 2014 1:54 PM
hortonworks
,
Red Hat
Apache Hadoop "leading contributor" Hortonworks recently snuggled up closer with Red Hat to produce what the firms like to call a "joint go-to-market initiative" featuring collaborative customer support and platform plug ins.
---
February 11, 2014 3:33 PM
Open source
,
Pentaho
A new native integration arrives this week between open source business analytics tool Pentaho Data Integration (PDI) with Storm and YARN. NOTE: YARN is a resource manager for Hadoop intended to work so that it does not have to totally rely on the MapReduce programming model (with...
---
---
February 8, 2014 2:26 PM
Android
,
Internet of Things
,
iot
Connecting ourselves to the Internet of Things (IoT) is a process still in motion -- this we know to be true. As everything from traffic lights to fridges to cars to industrial turbines are empowered with electronic sensors and communication abilities, the "things" that make up the IoT...
---
February 7, 2014 9:55 AM
gender
,
Open source
,
sex
,
Sexism
It's a thorny subject that needs handling carefully, but sexual/gender equality does come in open source here and there. "I came to the open source world because I liked being part of a community where my ideas, my skills and my experience mattered, not my boobs," wrote
---
February 5, 2014 9:16 AM
Rackspace
NOTE: Read to the end for the payoff on the title punch line, it might just surprise you. Progressive technology firms are known for their practice of formalising (formalizing if you're in 'the valley' area) their innovation policies. Google famously used its Pareto-derived 80:20...
---
February 4, 2014 9:24 AM
kernel
,
Linux
,
patch
,
patching
,
Security
,
SUSE
The open source world this week hears that SUSE has developed a new technology known as kGraft for live run-time patching of the Linux kernel. What is live run-time patching?
---