---
January 27, 2014 8:45 PM
community
,
Open source
What's the worst thing about being an open source community manager? Actually that question isn't quite fair. Opensource.com actually asked a whole group of community people what's the best thing about...
January 23, 2014 3:56 PM
Data
,
Database
,
MariaDB
,
Open source
,
RDBMS
MariaDB and MySQL database software company SkySQL has gone all corporate and fancy on us and announced MariaDB Enterprise. But that title has "problem" in it -- and that's probably because certain media streams have vilified the firm for taking in funding from Intel in its quest to become a...
---
January 23, 2014 7:26 AM
MongoDB
,
Rackspace
Rackspace is now set to offer its NoSQL MongoDB Database-as-a-Service (DBaaS) from the firm's UK datacentre. Acquired from (and still known as) ObjectRocket, this open source-based MongoDB is built on hardware optimised specifically for
---
January 21, 2014 11:55 AM
cloud
,
Hypervisor
,
Management
Automated Capacity Control software company CiRBA has announced it's version 8 iteration with support for Microsoft Hyper-V. So what? Well this is quite an (arguably) interesting tangent to the developer cloud management arena -- with so much cloud news today focused...
---
January 20, 2014 12:16 PM
China
,
Microsoft
,
Open source
Microsoft, or (in the simplified Chinese), the company known as 微软 has expanded it's open source footprint into China by opening an office to support the work of the Microsoft Open Technologies Inc. (MS Open Tech) subsidiary. MS Open Tech Shanghai will have a team of engineers, standards...
---
---
January 8, 2014 9:03 AM
Red Hat
,
RedMonk
Red Hat and the CentOS Project are joining forces to build a new CentOS. The CentOS (Community ENTerprise Operating System) Linux distribution is a stable and "reproduceable" platform derived from the sources of (and functionally compatible with) Red Hat Enterprise Linux...
---
January 7, 2014 7:33 AM
Open source
,
PDF
There's an interesting free app on the Apple store at the moment called Scanner Pro by Readdle.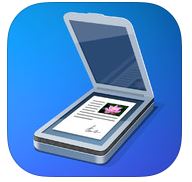 ---
January 6, 2014 1:32 PM
cloud
,
Fedora
,
Red Hat
The Red Hat sponsored Fedora open source Linux-based operating system has reached version 20, code-named "Heisenbug". According to (please excuse, but this was most direct source) Wikipedia -- Heisenbug is a computer programming jargon term for a software bug that seems to disappear or alter its...
---
January 2, 2014 10:55 AM
Uncategorized
GitHub's position as the repository of choice for open source community projects is today one of dominance, most would argue. Officially often referred to as a "web-based revision control service" (rather than simply a software code repository), this classification is an obvious nod to the site's...
---