---
September 27, 2013 9:48 AM
Networks
,
Open source
Automated network control company Infoblox this month proffers forth Tapestry, a free and open-source software tool for measuring network complexity. NOTE:...
---
September 27, 2013 9:14 AM
IBM
,
Linux
The secret to Linux is hardware, really? Well you might think that this is so if you look at Who writes Linux, anyway? Intel is right up there in the number #2 spot and much of that...
---
September 25, 2013 12:39 PM
Firefox
,
mobile apps
,
mozilla
,
Open source
Mozilla has said that website plugins are now a legacy technology (they are not available on most mobile devices after all) and the organisation is now encouraging website developers to avoid using plugins wherever possible. Engineering manager for stability and plugins Benjamin Smedberg has used...
---
September 23, 2013 10:22 AM
JavaOne
It's hard to know exactly what to expect from JavaOne 2013. Or is it? We know that the S word is going to feature high up on the agenda as SECURITY comes into obvious focus after the high profile...
---
September 20, 2013 1:57 PM
Linux
The Linux Foundation gets personal again this month with the release of its annual "Who Writes Linux" development report.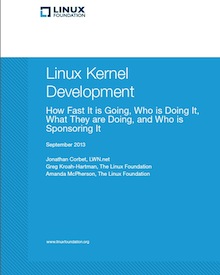 0 Comments

RSS Feed

Email a friend
---
September 12, 2013 6:17 PM
Intel
,
Open source
The Computer Weekly Open Source Insider blog caught up with Intel's VP of open source Imad Sousou at the firm's IDF Intel Developer Forum 2013 to get a brief history of open source Intel. Intel reminds is that as we stand today, we are twenty years (plus) on from the time when the open-source...
---
September 11, 2013 12:10 AM
Basho
,
Open source
,
RIAK
,
Rovio
Angry Birds creator Rovio has implemented Riak, the open source NoSQL database. Rovio's growth (and hence its need for more data) with Angry Birds currently stems from the game itself, the forthcoming Angry Birds Toons cartoon series and the other ancillary parts of this popular...
---
September 3, 2013 5:57 PM
Android
,
kitkat
,
Mobile
,
Open source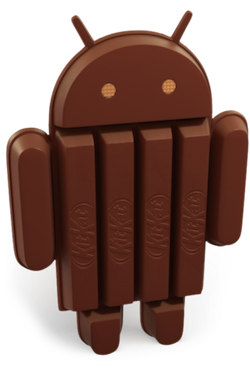 The next version of the open source Android mobile operating system from Google has been named...
---
September 2, 2013 7:36 PM
Google
,
Open source
,
Search
The open DuckDuckGo https://duckduckgo.com/ search engine has gained greater recognition this week as a result of the GNOME project selecting it as its default browser.
---