---
August 31, 2013 12:25 PM
biology
,
Open source
,
sharks
Did you know that a great white shark swam within a few hundred metres of your beach paddle last year while you were in Florida?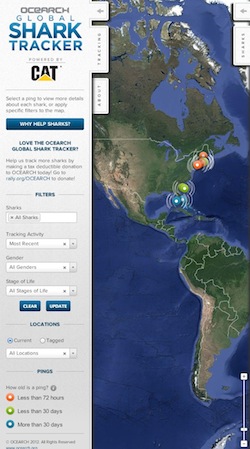 RSS Feed

Email a friend
August 28, 2013 12:17 PM
Uncategorized
Featuring as guest commentator on Computer Weekly's Open Source Insider blog is Mícheál Ó Foghlú in his capacity as CTO of open source application development framework company FeedHenry.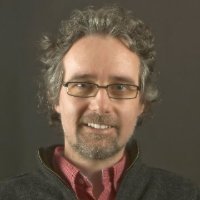 ---
August 28, 2013 12:04 PM
mozilla
Mozilla is of course famed for its Firefox browser and multifarious web extensions, but the organisation has now also developed its own Firefox OS operating system. Firefox OS (or FxOS if you prefer) is a mobile operating system built upon the Linux kernel (and booting into a Gecko-based runtime...
---
August 21, 2013 8:25 AM
HTML5
,
mobile apps
,
Tizen
The open source Tizen operating system could be your next mobile device experience. South Korean mobile giant Samsung has backed the Linux-based mobile operating system, which runs on smartphones & tablets (of course) and also (in more emerging territory) on smart TVs and in-car entertainment...
---
August 15, 2013 9:13 AM
Arduino
,
Open source
,
Programmers
There's an old expression in marketing and public relations: when you've got no news at all and nothing product or customer related to say, try doing a survey. Snide back-stabbing caustic journalistic jibes aside, there could be one trend worth surveying and analysing this summer. Did anyone...
---
August 14, 2013 10:02 AM
Android
,
Box
Box for Android has already enjoyed more than 4.4 million downloads, so what would the online file sharing and cloud content management company have up its sleeve for this summer's new release? Key among the refreshed features is a new navigation drawer and an account toggling facility. Mobile...
---
August 12, 2013 7:48 PM
Uncategorized
There aren't many times when we confuse the building and construction of physical buildings with the building and construction of software applications. Thanks in part to a high energy keynote rant from Microsoft's Steve Ballmer, even non-techies seem to have an idea that developers, developers,...
---
---
August 6, 2013 9:24 AM
Intel
,
Open source
,
PC
Working with the minnowboard.org open source community Intel has helped produce a sub-$200 PC (GBP £130) aimed at software application developers. The MinnowBoard is an Intel Atom processor-based raw materials (i.e. motherboard only) unit aimed at the low...
---
August 1, 2013 11:30 AM
IBM
,
Linux
,
Servers
IBM's latest PowerLinux server arrives this week along with new software and middleware for big data, analytics and Java applications in open cloud environments. If you're a tree hugging server lover this is quite nice news in its own right. More interesting perhaps is that this box ships with...
---