---
October 31, 2010 8:44 AM
Identity management
,
Open source
Open source maverick outfit ForgeRock is aiming to extend its open source access and


RSS Feed

Email a friend
October 28, 2010 9:00 PM
BI
,
Business Intelligence
,
Open source
Actuate Corporation is taking its open source Business Intelligence (BI) platform on the road by announcing BIRT Mobile for Apple and Blackberry devices. The company contends that its combimation of one design, one server and one user experience delivered through the ActuateOne product combined...
---
October 25, 2010 11:03 PM
Apache
,
Hadoop
,
IBM
,
Open source
IBM has used part of its news announcement arsenal at this week's Information on Demand conference to showcase a technology preview of its InfoSphere BigInsights portfolio running on IBM's "commercial development & test cloud" environment. The company is reportedly launching the beta...
---
October 20, 2010 8:32 AM
CMIS
,
conference
,
Developers
,
Open source
,
Oracle
Alfresco Software, the open source enterprise content management (ECM) company, kicks off its developer conference in Paris today (October 20-21).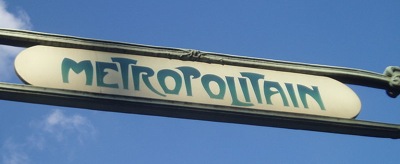 ---
October 15, 2010 10:11 AM
Data
,
Database
,
IBM
,
Migration
,
Sybase
With the launch of open source Ingres Database 10, the company says that new features have been included to help migrate to Ingres from proprietary databases such as Oracle,...
---
---
October 13, 2010 9:03 AM
Developers
,
Open source
,
Source code
Evans Data's latest Open Source Software Development Survey claims to have found that sixty-seven percent of developers who write open source applications say they spend at least part of the time writing them at work even though they are not work related. But is this a problem? Surely using the...
---
October 12, 2010 1:48 PM
Cloud Computing
,
Red Hat
,
Virtualisation
Aviation company Jeppesen has chosen to standardise its business-critical software build systems for its crew and fleet optimisation software on Red Hat Enterprise Virtualisation. The company says that it has achieved close to "bare metal performance" during its testing of Red Hat Enterprise...
---
October 7, 2010 5:05 AM
administrators
,
Amazon
,
cloud
,
EC2
,
Servers
Canonical, the company that provides engineering services to the open source Ubuntu operating system community is whetting our mid-week appetites this morning by letting us know about the upcoming availability of
---
October 6, 2010 1:15 PM
Applications
,
contributions
,
Developer
,
Open source
The Document Foundation, the organisation behind the newly launched LibreOffice productivity suite has shared its first download numbers this morning by saying that downloads have already exceeded 80,000. The organisation says that developers have already started to contribute to the code,...
---