---
October 21, 2018 1:06 PM
Open source software configuration management company Puppet used its colourfully named Puppetize Live event in San Francisco this month to detail a new product designed to help measure their software delivery performance and to benchmark progress.
Puppet Insights (currently in private beta) provdes what the company calls 'DevOps performance metrics'.
It is consists of dashboards and reports that claim to provide a bird's-eye view of the software delivery cycle.
Puppet CEO Sanjay Mirchandani also highlights the Puppet Discovery product — a tool, logically enough, devoted continuously discovering IT resources.
"New features available in the latest version of Puppet Discovery include OpenStack support; sophisticated filtering of hosts and packages; additional tasks for package management and running ad hoc commands," noted Mirchandani and team.
Additionally then, Puppet has a Vulnerability Remediation beta, to automate the process of detecting and remediating security vulnerabilities.
Vulnerability Remediation integrates with security providers — Qualys, Tenable and Rapid 7 — and provides a prioritised list of recommendations based on severity, and a simple workflow to install new packages across target hosts.
The company also updated Puppet's flagship product.
"Combining a remote, agentless offering with an ongoing agent-based solution, Puppet Enterprise 2019 offers the advantage of automating anything from anywhere and at anytime… and can extend changes across a team's infrastructure at scale," noted the company, in a press statement.
Finally from the newswires, the company detailed Puppet Bolt 1.0 — an agentless multi-platform automation tool.
The firm says that teams new to automation can quickly get started with no prerequisites or Puppet knowledge. In the latest release, users can apply existing blocks of Puppet code to remote nodes directly from a workstation. This enables users to take advantage of the more than 5,700 modules available on the Puppet Forge.
October 19, 2018 2:40 PM
There's open source and there's open source.
There's genuine free and open source software (FOSS) and then there's largely locked down proprietary non-dynamic library open source that is generally supplied as a commercially supported version of an open source kernel base that doesn't see whole lot of real world code commits — and, no, there's no acronym for that.
Then, there's other ways of evidencing real open openness such as non-technical contributions (could be language translation/localisation etc.) and then there's plain old contributions.
Scale-out Postgres database technologies ​​​​Citus Data is donating 1 percent of its equity to non-profit PostgreSQL organisations in the US and Europe.
The United States PostgreSQL Association says it has received the stock grant and will work with the PostgreSQL Europe organisation to support the growth, education, and future innovation of the open source Postgres database in both the US and in Europe.
To coincide with Citus Data's equity donation, the company is joining the Pledge 1% movement, alongside technology organisations such as Atlassian, Twilio, Box etc..
"When people think about contributing to open source and building sustainable open source communities, there are different approaches," said Citus Data CEO Umur Cubukcu. "You can open source software you've created, you can maintain certain features and projects, and you can contribute to events with speakers and sponsorships — all of which our team spends a lot of time on. W are excited to create a new way to contribute to open source, by donating 1 percent of our equity to the non-profit PostgreSQL organisations."
Founded in 2011, the founders of Citus Data set out to bring the performance and economics of scale-out systems to the field of relational databases.
To give applications the memory, compute, and disk resources of a distributed database cluster, the team at Citus Data created an extension to Postgres that transforms PostgreSQL into a distributed database — something that was previously not possible with any other relational database, whether proprietary or open source.

---
October 17, 2018 1:05 PM
We used to say: if you're a developer, then you're a full stack software application developer.
Then we moved on to say: all developers are essentially mobile developers because all applications today need to have some form of mobile deployment and (in many cases) mobile optimisation features as the rise of mobile-native apps took told.
It's (obviously) the same story for cloud — hence the rise and popularisation of the term cloud-native.
What's next then? Container-native is here… so should API-native be next.
Perhaps we should step back and just say open source native (well, look at what's been happening at Microsoft after all).
German open source Linux-based product company SUSE (say: sou-suh) certainly hopes that open source native will be the way of things to come.
The company has now announced the growth of its SUSE Academic Programme — an initiative designed prepare student developers for all industries with open source knowledge, training materials and a low-cost education buying programme options.
400-strong
The programme spans more than 400 universities, schools, libraries and other academic institutions in the UK, North America and Europe and was founded in May of 2017.
Sander Huyts, SUSE vice president and academic programme lead points to the suggestion that the demand for open source skills is at an all-time high and increasing every year.
According to the Linux Foundation's 2018 Open Source Jobs Report, hiring open source talent is a priority for 83 percent of hiring managers, an increase from 76 percent in 2017.
Phillip Chee, computer science technologist and professor at Fleming College in Peterborough, Ontario, said, "The materials provided in the SUSE Academic Programme are very impressive. I am using the programme to develop a lab for the students to install a small cloud and incorporating SUSE OpenStack Cloud into our operating system theory class."
The SUSE programme has had an impact at the University of Oxford, the University of Cambridge, Czech Technical University, San Diego State University, New York City College of Technology and the University of British Columbia.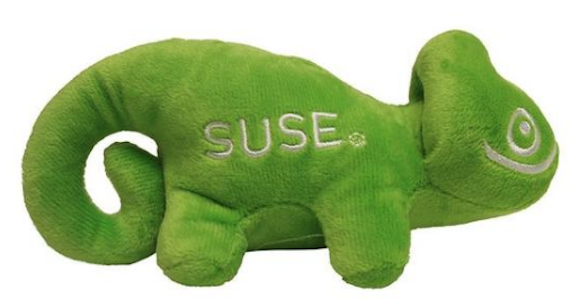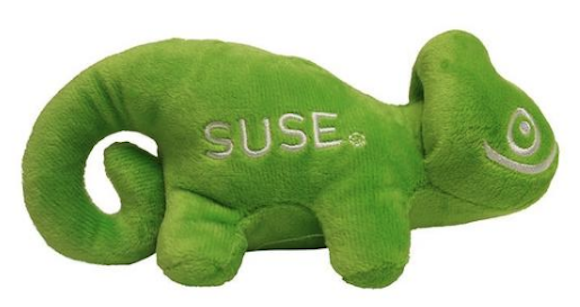 ---
October 15, 2018 10:49 AM
San Francisco headquartered software analytics company New Relic has acquired Belgian container and microservices monitoring firm CoScale.
Neither firm is essentially open source in its core approach, but the technologies being interplayed here essentially are.
CoScale's expertise is in monitoring container and microservices environments, with a special focus on Kubernetes — the open source container orchestration system for automating deployment, scaling and management of containerized applications originally designed by Google.
New Relic notes that Kubernetes has become the de facto standard for orchestrating containerized applications, which it indeed has.
Container-native
The company claims that CoScale has been a leader in providing container-native (not a term we have used much up until now) monitoring for Docker, Kubernetes and OpenShift, always with the aim of providing full-stack container visibility in production environments.
Key CoScale team members will join New Relic and relocate to its European Development Center in Barcelona, Spain.
As of now, a Google search for "what is container native" automatically extends and auto-completes to "what is container native storage", but that may be because Red Hat directly brands a product in the space as Container Native Storage (CNS).
We could perhaps quite reasonably suggest that, soon, this may change to "what is container native development" as we now look to use this increasingly de facto form to govern the way we use cloud resources in live production software application development environments.
---
October 3, 2018 6:56 PM
Developers need thought leadership, it's a fact.
It is for this reason that software application development focused tech vendors often employ futurists, evangelists and advocates.
Computer Weekly Open Source Insider asked DataStax 'solutions architect / vanguard' (Ed: wow, that's a new one) Patrick Callaghan what he thinks it takes to be a good visionary lead in the developer space.
DataStax itself is a data management company with roots in open source — the company is a (if not 'the') key contributor to Apache Cassandra.
CW OSI: What do developer relations teams and the advocates that lead them really have to concern themselves with today?
Callaghan: It's all about engaging the user community as peers and equals.
Developer relations teams have to act as advocates for users within their companies, as well as creating all the content that provides insight into all the innovative work that can be done with software tools over time.
This makes it easier and faster for developers to adopt solutions in the right ways.
CW OSI: How can DevRel teams and evangelists avoid being tarred with the 'marketing' brush?
Callaghan: It's about being truthful on what your product does, how it works, and equally what it can't be used for.
You are working with engineers – they want to understand how things work, and why different approaches to problems should be considered.
CW OSI: Can you give us an example?
Callaghan: Say you have to cross a river – a bridge and a boat both help you cross the water, but whether you choose one or the other depends on your needs.
Software developers face similar challenges around picking the right tools from cloud databases to software languages for their projects. Making the right choices helps you avoid re-platforming or changing in the near future, so good advice is essential.
You can't fake that approach.
---
September 21, 2018 10:30 AM
CloudBees are (is) a bunch of busy social bees (presumably why the firm called themselves that).
The enterprise DevOps company used the DevOps World | Jenkins World event to announce CloudBees Jenkins Support, a subscription service for commercial Jenkins support.
Jenkins is an open source automation server with what has been claimed to be as much as 62 percent market share and millions of active users — it is, essentially, a means of achieving continuous delivery for DevOps teams.
CloudBees says its engineers contribute about 80 percent of the source code for Jenkins.
Additionally, Kohsuke Kawaguchi, chief technology officer at CloudBees, is the original developer of Jenkins.
This whole package is available as a 'support-only' subscription from CloudBees — which comes with technical support and maintenance for Jenkins, backed by an SLA.
The firm promises enhanced Jenkins stability, risk-free upgrades via CloudBees Assurance Program, a 'rigorous' vetting process to verify Jenkins core and identify CloudBees-certified plugins.


---
September 20, 2018 9:50 AM
Developers using Artificial Intelligence (AI) 'engines' to automate any degree of decision making inside their applications will want to ensure that the brain behind that AI is free from bias and unfair influence.
Built with open source DNA, IBM's new Watson 'trust and transparency' software service claims to be able to automatically detects bias.
No more 'racist robots' then, as one creative subheadline writer suggested?
Well it's early days still, but (arguably) the effort here is at least focused in the right direction.
IBM Research will release to open source an AI bias detection and mitigation toolkit
Fear factor
Big Blue's GM for Watson AI Beth Smith has pointed to the fear factor that exists across the business world when it comes to its use of applications that incorporate AI.
She highlights research by IBM's Institute for Business Value, which suggests that while 82 percent of enterprises are considering AI deployments, 60 percent fear liability issues and 63 percent lack the in-house talent to confidently manage the technology.
So how does it work?
IBM says that its new cloud-based trust and transparency capabilities work with models built from a wide variety of machine learning frameworks and AI-build environments such as Watson, Tensorflow, SparkML, AWS SageMaker and AzureML.
This automated software service is designed to detects bias (in so far as it can) in AI models at runtime as decisions are being made. More interestingly, it also automatically recommends data to add to the model to help mitigate any bias it has detected… so we should (logically) get better at this as we go forward.
For the user, explanations are provided in easy to understand terms, showing which factors weighted the decision in one direction vs. another, the confidence in the recommendation, and the factors behind that confidence.
AI Fairness toolkit
In addition, IBM Research is making available to the open source community the AI Fairness 360 toolkit – a library of algorithms, code and tutorials for data scientists to integrate bias detection as they build and deploy machine learning models.
According to an IBM press statement, "While other open-source resources have focused solely on checking for bias in training data, the IBM AI Fairness 360 toolkit created by IBM Research will help check for and mitigate bias in AI models. It invites the global open source community to work together to advance the science and make it easier to address bias in AI."
It's good, it's broad, but it is (very arguably) still not perfect is it? But then (equally arguably) neither are we humans.
---
September 19, 2018 2:17 PM
Pardon us… your company doesn't have a technology experimental division?
Okay sorry, it might be called the prototyping department, the Proof of Concept (PoC) laboratory, the exploration 'foundry', alpha (as in pre-beta) division or it might even be unceremoniously labelled the mock up shop.
Whatever it's called, the presence of a exploratory division or department now appears to be de rigueur for all self-respecting technology enterprises.
General Electric (GE) runs so-called foundry (Digital Industrial Foundry sites, to give them their full name) in San Francisco, Paris and Shanghai.
SAP has built workspaces to help populate and promote its SAP.iO Foundry programme, a network of foundry locations dedicated to helping build software that exists both inside and outside of SAP.
According to the firm, "The SAP.iO Fund invests in external early-stage enterprise software startups that strategically expand the SAP ecosystem."
Current SAP.iO foundries are in major startup hubs, including Paris, Berlin, Tel Aviv, New York City and San Francisco.
IBM's alphaWorks is a long established example of the same kind of emerging technology exploration — although it's now called IBM developerWorks Open.
Newest (perhaps) to the table is GitHub.
GitHub has launched Experiments, a collection of demonstrations highlighting its 'most exciting' (it's term, not ours) research projects and the ideas behind them.
The first demo is Semantic Code Search.
Semantic Code Search allows you to find code through meaning instead of keyword matching. That means the best search results don't necessarily contain the words you searched for.
GitHub has used machine learning to build semantic representations of code that allow users to use natural language to search for code by intent, rather than just keyword matching.
You can find out more about Semantic Code Search in this linked blog post.
Someone once said that if you don't launch at least 10% (or so) products and services that fail, then you (as a company) are simply not testing yourself… it must be true.
---
September 17, 2018 10:37 AM
Pulumi Corporation has come forward with new libraries and tools for Kubernetes, the open source container orchestration system.
Pulumi who? Ah yes sorry, Pulumi is quite new (founded in 2017 and pronounced 'puh-loo-me') and describes itself as a cloud native development platform company that provides frameworks and libraries to build, deploy and manage cloud services using familiar programming languages (incliuding JavaScript, TypeScript, Python, Go).
The new libraries and tools enable what the firm calls a 'code-based approach' to coding (yeah, okay that part was obvious), but also deploying and managing applications across clouds including Amazon EKS, Microsoft AKS and Google GKE, in addition to on-premises and hybrid environments.
How does it work?
Initially by providing full access to Kubernetes APIs, Pulumi also enables the execution of all Kubernetes operations through 'config as code', which also enables code reuse and abstraction.
"Kubernetes is rapidly standardising compute across all public and private clouds and paves the way for a true cloud native development platform. Pulumi simplifies defining, deploying and managing modern cloud native applications," said Joe Duffy, CEO, Pulumi.
Deploy a canary
This technology also supports advanced, complex service management functionality. For instance, Pulumi can deploy a canary, then run Prometheus-based health checks, before progressing to a production rollout or rollback if necessary.
As noted by Octopus here, Canary [i.e. early warning] deployments are a pattern for rolling out releases to a subset of users or servers. The idea is to first deploy the change to a small subset of servers, test it, and then roll the change out to the rest of the servers.
The code reuse element here is also suggested to ease previously more difficult operations such as ensuring complex multi-stage cloud application deployments, or combining Kubernetes deployments with other cloud resources such as datastores.
---
September 13, 2018 3:58 PM
SAP is bringing a new element of automation to Human Resources (HR) with a new open community designed to create purpose-built and easy-to-consume HR applications.
The hope is that organisations of all sizes from enterprises to startups will come together to co-create applications (and smaller micro-apps) in this space.
"We believe this wave of innovation will result in a 'human revolution' that will allow businesses to focus time, talent and energy on the thing that really matters: the people that lead to business outcomes. With this community, we can help assemble a complementary set of solutions for our customers' diverse needs. And, if they don't exist yet, we can co-create them together," said SAP SuccessFactors president Greg Tomb.
This initiative comes on the back of the SAP App Center, a somewhat similar grouping SAP-own-app-store collection of enterprise software applications.
The new community is organised around apps that fall into six initial pillars:
well-being
pay equity
real-time feedback
unbiased recruiting
predictive performance
internal mobility
SAP promises 'more pillars' in the coming quarters.
As an example, SAP SuccessFactors is working together with Arianna Huffington's science-based stress lowering project Thrive Global to attempt to 'operationalize' a culture of well-being and improve the employee experience overall.
"Reducing bias in recruiting takes more than the best of intentions," said Jim McCoy, chief revenue officer and general manager at Scout Exchange, a company known for its data-driven software designed to connect employers and search firms to fill jobs.

"[This action to reduce bias] requires data-backed analysis, process, behavioural changes and comprehensive strategies. As a first step, employers should commit to tracking, reporting and achieving diversity recruiting progress against a set of defined metrics. It's also important to benchmark performance against industry peers so you're comparing to more than just your own internal improvements."
People issues
Additional partners comprising this new community are focused on providing solutions to other core 'people issues' including:
Helping employees dial down financial stress with Best Money Moves
Ensuring employees are paid equitably with PayScale
Developing next-generation leaders with AI-powered coaching from Cultivate
Providing insightful feedback to enhance employee engagement with Culture Amp
Achieving diversity goals with Blendoor
Eliminating recruiting bias with Brilliant Hire by SAP employees in the SAP.iO Venture Studio
Hiring, growing and retaining top talent using AI to build a deep talent database with Plum
Hiring internal, external and contingent talent more effectively with AI from HiredScore
Mobilising the workforce to cover understaffing with Andjaro
In October, SAP says it will launch a new SAP.iO Foundry in San Francisco, where SAP SuccessFactors will provide support to select startups with access to curated mentorship, exposure to SAP technology and Application Programming Interfaces (APIs) and opportunities to collaborate with SAP enterprise customers.
---