Jul 15 2013 12:26PM GMT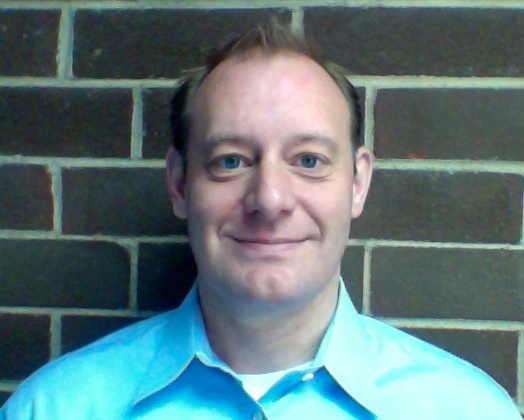 Profile: Aaron Delp

Next week is OSCON!  I can't wait.  This will be the biggest Open Source conference I have been able to attend to date and I'm really looking forward to it for a bunch of different reasons.  I'll list them out here and hopefully I'll be able to post a recap after the show is complete.  Here they are in no particular order:
The Exhibit Hall Floor – I love show floors.  I'm strange that way.  Lots of people to talk too and a bunch of projects and topics in one place.  I'll be in the Open@Citrix booth talking about all things open source at Citrix.  We will have the Xen Project, XenServer, Apache CloudStack and OpenDaylight projects featured and folks ready to talk to everyone.  Stop by and say hey!  Here are the show floor hours:
Tuesday, July 23rd – 5:00pm – 6:00pm
Wednesday, July 24th – 10:00am – 4:30pm & Bppth Crawl Reception – 5:45pm – 7:00pm
Thursday, July 25th – 10:00am – 5:00pm
What is going on with Mobility and OpenSource – As noticed by our spinoff of the MobileCast inside our feed over at the Cloudcast, mobile is seeing amazing growth.  Having grown up in the "Apple world" and having recently dipped my toes into the open source side when I installed Cyanogen Mod (Android) on my HP Touchpad recently, I'm soaking up this world as fast as I can.  It's very interesting how powerful all of this COULD be (mine is still a little rough around the edges) and if an open model will even fit into the massive cell phone providers of the world when they control the transport layer for the data.  Here are a few sessions that interested me:
Ubuntu Phone & Tablet Development – This session will be an introduction to the design of Ubuntu, a guide to designing your own applications for Ubuntu on phone or tablet form factors, and an overview of the processes that are important for you to understand if you want to contribute to the core OS.
Synchronization is the Future of Mobile Data – Mobile devices are the preferred means of data access today, but databases are stuck in the mainframe era. Learn how the NoSQL document model can be leveraged for off-line synchronization.
Using Android Outside of the Mobile Device Space – The increasing demand and usage of smartphones globally has not just changed the definition of user experience for embedded equipments but has made emerging technologies like touch and display panels, connectivity solutions and infrastructure, affordable to non-phone products segments.
How has the Open Cloud space moved along and how has it matured – At this point I feel like I know the CloudStack world relatively well but I still want to learn about what is going on with other products in this space.  OpenStack will be celebrating their 3rd birthday with a big party at OSCON.  I never stop learning and this space is no different.  Some sessions of note:
What is the latest with automation tools to help with cloud operations – I'm always interested in how to make things go faster and be more consistent.  Here are a few sessions that I hope that looked interesting.  Also, look for Ansible on an upcoming podcast.
Orchestration and Configuration Management with Ansible – Ansible is a newcomer in the open source automation space.  Major features of ansible are that it has a minimal learning curve, requires no server side software, and also requires no software to run on remote machines. Machines can be managed simply over SSH, using the Python stacks that are already included in every major Linux distribution by default.
Systems Management with Chef – This is a hands on tutorial that will cover the basics that everyone needs to know about how to use Chef for system and infrastructure management. We will discuss the server API, the code primitives, and the tools required to successfully use Chef.
How to Use Puppet Like an Adult – will explain the guiding principles of responsible Puppet design and architecture, walking you through real-world examples in order to illustrate solid methodological approaches, and illuminate Puppet administrators of all skill levels. As an added bonus, we will also show you how Puppet can be integrated into automated deployment and continuous integration platforms – an increasingly important component of today?s development and operational landscape.
Well, that's about it.  It's a pretty long list but the same trends keep emerging time and time again.  Mobility, Open Source Clouds, and DevOps.  Are you headed to OSCON?  What are you looking forward too?  Leave a comment, I'd love to hear from you!