Mar 28 2013 1:04PM GMT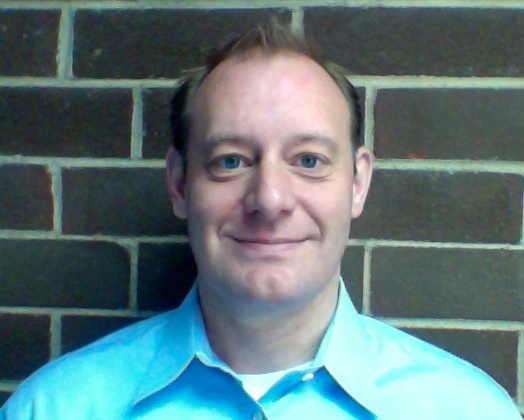 Profile: Aaron Delp
I have become very dependent on Cloud Computing in my daily life. Let me start with an explanation of that statement and then I'll explain the light bulb moment (panic attack) I had recently.  I have developed a policy of any application that I use must store my data somewhere in "the cloud".  I use as much common sense as possible (encrypt sensitive data, long passwords, etc) but services like Evernote, iCloud, Dropbox, ShareFile, Google Docs, etc. are all part of my life.  If I lost any of my devices today, I would be able to quickly and easily replace all of my data.  The planning for this isn't as easy as you would think.  Let's take a few scenarios:
Offline access: I spend a lot of time on airplanes these days.  While most airplanes in the United Stated have Internet access, I have run into a few situations where I'll be offline for hours at a time.  What do you do?  Some would say read a book or watch a movie and enjoy life but I'm sorry to say I can't remember the last time I had that luxury.  Because of this I insist on a "Hybrid Cloud" model: local copies of my data at all times
Your data goes away: This is something new I started based on the experience below. What if your data somehow goes away and no longer becomes "your data". Everyone assumes your data will always be there. What if the service experiences an outage (most likely), or is raided by the government and the servers are confiscated (least likely), or they have decided you have violated the terms of service and lock/erase your data.  There are a number of scenarios where your data might go away.  The chances are small but you have to ask yourself, what happens when my "cloud" goes away.  I insist on a "Cloud DR site" for my data.
Until recently, I was living by the first scenario only.  I thought the worst that could happen was I might have an outage here or there but as long as I had a local copy I would be able to work through the outage and everything would be fine.
Then came a slap in the face in the name of a Google/Evernote Double Whammy.  Within a few days of each other Google announced that Google Reader (which I still use everyday) will be going offline on July 1st of this year.  This was my first experience with "what if my cloud goes away".  I had been using local RSS reader applications for years but Google Reader was great, access anytime, anywhere, from any device.  I am now scrambling to find an alternative.
The second part of my Double Whammy was Evernote.  I actually write most of my blogs in Evernote as I tend to be on an airplane when I write and it is very easy to just sync the raw text to my PC, edit and polish, then hit publish.  This is exactly what happened when I wrote a few posts on three (yes, three) flights across the country from Portland to Raleigh.  All of the data was on my iPad but since I didn't have Internet access, the posts were ONLY on my iPad.  Then the news came that Evernote was hacked.  I thought, no big deal, I have my local copies, change my passwords, sync up, move on.  Not so much…
Because of the password change Evernote required you to log in on the iPhone & iPad (but not the Mac client) before you can even access your data.  I tried to change my password but both the iPhone and iPad versions wouldn't connect.  This lasted for about 8 hours (according to everyone on Twitter I was an isolated incident).  I couldn't do a thing, my data was on the iPad but locked behind a login screen I couldn't get past.  Not good…
This is when I instituted my second rule about a "Cloud DR site".  It is easy to become dependent and lazy in our personal lives about cloud computing but always remember, what if your data goes away?  The standard rules of IT & Cloud Operations from the business side still apply to your personal life, you need to control access to your data and it is your responsibility to backup your data.