---
August 23, 2010 10:06 AM
If you read the title of this post and immediately thought "no," then you better keep reading. Here's a statistic for you: The number of mobile workers worldwide is expected to reach nearly 1.2 billion by year's end, according to a new report from IDC. IDC also describes the United States as having the most "highly concentrated" market of mobile workers.
People aren't just making calls on their smart phones – they're using their devices to run business level apps. Their lives are on their phones. They're also no longer unified on Blackberry or WinMo. Forrester just came out and said that 50% of companies are supporting more than one mobile operating system. People are bringing their iPhone and Droid X to work.
It's evident that it's necessary these days to be able to provide support for these devices that goes beyond talking someone through an issue on the phone or having someone send in their device for troubleshooting. With LogMeIn Rescue, the IT professional can log into any smart phone to install new software, troubleshoot any speed or technical problems, help the customer configure their email – basically, instant support that works for everyone. Especially you and your IT team.
Is your IT department part of the mobile workforce? If not, what are your next steps in making your IT department mobile?
Connect with LogMeIn Rescue:
Join our Facebook group
Follow us on Twitter
Check out the LogMeIn Rescue Community
August 19, 2010 11:30 AM
These days, IT departments have so many tools at their fingertips to measure everything from technology use to cost to productivity. But should IT measure the critical but moreintangible factors in their business? IT departments can start by measuring the worth of simple, effective remote support. LogMeIn Rescue customers do just that.  Using Rescue as their dependable remote support solution, our customers:
Worked smarter. In the beginning, the IT team at Meineke Car Care Center was primarily using the telephone for remote support; a typical support incident could take an average of 40 minutes. But with Rescue, Meineke implemented a Queuing system that improved its overall response rate and raised their incident resolution rate by 30%.
Improved customer satisfaction. Supporting over 3,000 pharmacies across Australia, Fred Health is Australia's largest IT provider offering solutions to the pharmacy industry. LogMeIn Rescue has improved their customer satisfaction immensely, cutting down on lengthy phone calls and in-person visits while dramatically improving their first call resolution times and rates.   
Working smarter and improving customer satisfaction is something all companies strive for, not just IT departments. But it's especially important for your IT team to provide a stable environment for support – that's what they're there for, right? Reliable, dependable IT support – like the kind of support you get from LogMeIn Rescue – is worth a lot to your company.
Connect with LogMeIn Rescue:
Join our Facebook group
Follow us on Twitter
Check out the LogMeIn Rescue Community
---
August 9, 2010 9:54 AM
No matter what career you're in, your job ultimately depends on customer satisfaction. IT workers are responsible for customer satisfaction, too – but they need to satisfy the customers within the company: The employees. This can be seen as tough position to be in – but not with the right IT tools. Your IT department has the potential to have a great relationship not only within its own department but with the entire company as well.  Providing efficient and quality IT services for their employees was the main reason Orange Regional Medical Center chose LogMeIn Rescue as their support IT solution. No matter if the call comes from the operating room or an administrator's office, the fast support they provide contributes to the first-class patient care the hospital is known for.

If a customer isn't satisfied, you can let them rant and rave on your voicemail while you figure out a solution. But when an employee walks up to you and lets you know that you aren't doing all you can to fix their problem – communication can get tough.
While the right technology goes a long way, it's ultimately IT's job to make sure the technology runs smoothly and efficiently – no matter what. There are a couple ways to do a "check-in" on the resources you are providing your staff to make sure needs are being met:
·         Send a survey after a Support session to get feedback and comments on the process
·         Set goals within your IT department to make sure the right standards are met / exceeded
·         Provide technology education to other departments to create awareness of everyday tech
           problems
With the help of LogMeIn Rescue, the helpdesk group at Orange Medical has been able to increase the number of calls they resolve without having to escalate them to a higher level, fulfilling their mission of providing high-quality and efficient IT support. Solving these everyday issues for their staff is solidifying the internal customer satisfaction at Orange Medical.
Connect with LogMeIn Rescue:
Join our Facebook group
Follow us on Twitter
Check out the LogMeIn Rescue Community
---
July 19, 2010 12:19 PM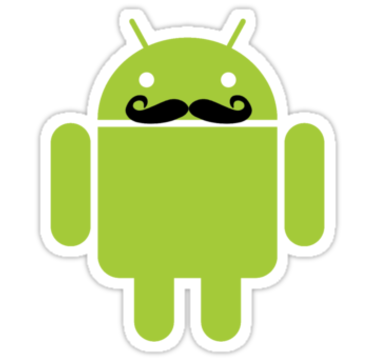 Profile: dspilka
The rap on Apple used to be that its products were not for the workplace. If you wanted to stay in touch with the office on the go, you used your laptop or BlackBerry. But with the release of Apple's iPhone, technology got smarter; office workers followed suit and jumped at the chance to be more tech-savvy than ever before.  And when three million iPads were sold in the first 80 days of its release, it became clear that Apple had officially blurred the line between work and personal time with their slick devices.
Because the iPad is now being used for productivity in the workplace, it was a no-brainer for LogMeIn to add the iPad to the list of mobile devices – iPhone, BlackBerry, Symbian and Windows Mobile – that our Rescue remote support solution works with. We know that IT helpdesks and service providers will be called upon to provide iPad support, and now, iPad users can get support for e-mail and calendar configuration through Rescue chat. See how it all works in our video on YouTube.
[kml_flashembed movie="http://www.youtube.com/v/KZ5omhEU2aA" width="425" height="350" wmode="transparent" /]
Connect with LogMeIn Rescue:
Join our Facebook group
Follow us on Twitter
Check out the LogMeIn Rescue Community
---
June 29, 2010 7:04 AM
How often does your company consider the way it supports its best customers – your employees? It's not such a foreign concept today that the guy in accounting is every bit as much a "customer" as a paying end user of your product or service – he is internal IT support's customer, after all. However, this doesn't always translate into customer-like support experience for your employees.
If you're serious about the "employee-as-customer" mantra, there is a call to action to have a seamless, institutionalized support process for internal workers of your company that mimics the support given to paying customers. In today's economy, downtime is downtime – and it can become costly very quickly. With a regulated, documented way to give support to your employees, issues are resolved quicker and allow the employee to get back to doing what they do best – whatever that may mean for your company.
Just as relationships with your outside customers matter, relationships within the company matter, too, and IT has an opportunity to strengthen relationships with employees by providing them with great support every time. Oftentimes, employees equate technology failures with IT incompetency. IT can flip this notion on its head and elevate their role within the organization through an enhanced support experience.
Technology can't solve all the helpdesk problems, we've all heard the old line, "People, processes and technology are required".   By implementing business processes to handle support requests and having people with the right skills, a support tool that allows for remotely connecting, diagnosing and solving problems quickly can take your service to the next level.   Regardless of what features this new support will provide, the bottom line is that it needs to be in place to provide best in class service for your employees. Having a solid, regulated solution creates a good experience for both IT and employees that will prove the worth of the internal IT infrastructure.
Connect with LogMeIn Rescue:
Join our Facebook group
Follow us on Twitter
Check out the LogMeIn Rescue Community
---
June 10, 2010 11:12 AM
The increase in the number of people using smartphones is astounding. Everywhere I go people are scrolling through emails, downloading apps, collaborating with colleagues and conducting business. And simply stated, these users expect their smartphones and computers to work, so they can work.
IT faces the challenge of meeting that expectation and keeping end users productive and therefore satisfied. However, the challenge is also to do this in a way that's efficient, cost effective and secure.
Many IT organizations are using legacy tools like RDP and VNC to try and support mobile users.  These tools don't work in today's scenario with so many users off the LAN, and using mobile devices like iPads and Netbooks. Frustrating, time consuming phone based support is not effective for both the technician and the end user. Moreover, the high cost of shipping coupled with productivity losses make sending a device back to corporate an unreasonable choice.
New tools are required for IT to embrace and empower the mobile workers.  These tools can enable a technician to quickly connect, diagnose and solve problems on desktops, laptops, netbooks and smartphones.  An important consideration when migrating to these new IT tools is to consider security of the solution as IT will be accessing corporate information in a way they haven't before. 
So what are the top 5 key considerations of remotely supporting a mobile worker in a secure way? Here's what to look for when you may be outside the friendly confines of the firewall. 
1.       Access
Look for a remote support solution that leverages identity management systems to provide simplified login to the system using single-sign-on, and also allows techs to securely sign in with existing authentication methods. Think about how you can limit the number of identities required in the organization, and also minimize the number of passwords stored and managed. 
To implement this level of control and access management, look to solutions that leverage industry standards for simple integration, such as SAML. 
2.       Permission
Remote support should employ a permission based model where the end user grants permission for the technician to remotely access that smartphone, PC or Mac to quickly resolve the issue. This acts as a handshake between the end user and the technician.
3.       Encryption
Supporting the anytime, anywhere worker means being able to connect over the internet, beyond the LAN, and that connection between the tech and end user must use the highest encryption standards possible. Many solutions use public protocols such as HTTP to establish a connection; and using 256-bit SSL to secure these protocols can ensure data confidentiality. 
4.       Compliance
Helpdesks of all sizes need to be able to quickly and accurately provide an audit trail of remote support activity to ensure compliance of corporate IT governance policies.  In the event of a security audit, they should be able to determine what machines were accessed, what problems were solved, and any files that were transferred.
5.       Administration
Granular administrative capabilities can help ensure a secure remote support solution.  Administrators must be able to control what support sessions get routed to which technicians and which technicians can perform certain support tasks. This not only controls access rights of technicians, but it can mitigate data loss and inappropriate use of the system by non-authorized technicians.
When using a remote support solution that implements the components described above, the helpdesk can effectively troubleshoot smartphones, PCs and Macs on or off the LAN quickly and securely to ensure the mobile worker stay productive.
Join our Facebook group
Follow us on Twitter
Check out the LogMeIn Rescue Community
---
May 25, 2010 7:58 AM
Many of our customers and prospects ask us to explain how and why SaaS is a better choice over in-house or device-based support products. My quick answer is to quote one of our customers: "With SaaS, we don't need to worry about 'supporting the support' solution."
There are many reasons to go the SaaS route, and thinking about them may help those of us who cut our teeth on in-house software – and I'm one of them – "think outside the box" that hardware-based solutions come in:
Lower IT costs: Eliminate costs associated with purchasing, managing, maintaining, updating, and housing software, or devices.
Reduced capital expense: No major outlay for costly upfront licenses.
Faster deployment: Say goodbye to long, dragged out implementation processes. With SaaS, you pretty much just start working.
Buy what's needed, scale as needed: Sign up for what you need, and easily add on when the time comes.
Instant access to new features: In-house software, often sits on the shelf. Gain instant access to new features, as opposed to boxed hardware and software where upgrades and add-ons can be arduous.
And by the way, if you're a smaller company, the SaaS model gives you access to the same level of applications as major enterprises.
What do you see as the key advantages of SaaS? Share your opinions, join the conversation!
Join our Facebook group
Follow us on Twitter
Check out the LogMeIn Rescue Community
---
May 13, 2010 2:59 PM
Any IT team – small, medium or large – looking at deploying a new SaaS based solution should be thinking about security. Introducing a new remote support solution is no exception here, especially where end-users are giving control of their desktop to helpdesk technicians.  If you're looking at new tools for your helpdesk, here are some key areas I think should be explored:
§  Data confidentiality: Ensure that no one can intercept data transmissions to and from end user machines communicating with the remote support system. To accomplish all this means using Secure Socket Layer (SSL); and your remote support vendor should be using (and keeping up to date on) one of the standard SSL protocols.
§  Authentication and authorization: This means verifying that the technician using the support solution is allowed to do so, and that the technician can identify himself/herself to the end user as such. Any solution you're considering must provide multiple means by which the admin can guarantee that the tech using the system is the real deal, and is only performing tasks they're authorized for.
§  Auditing technology:  Ensures that any activity technicians perform can be reviewed by administrators for compliance and governance purposes. 
§  Permission based: Technician access to end user computers should follow a process that requires the end user to grant permission to the technician to perform any troubleshooting on the PC.  This acts as a handshake between the technician and the end user prior to accessing end user devices.
§  Data Center: And, of course, since we're talking SaaS, the SaaS system itself must be located in a solidly secure data center.
What's on your security checklist? How do you evaluate new helpdesk tools from a security standpoint? Tell us what you think.
Join our Facebook group
Follow us on Twitter
Check out the LogMeIn Rescue Community
---
April 22, 2010 10:16 AM
Today, wherever you are, someone's using a smartphone.  A recent Forrester Survey, discussed in Charles Golvin's blog, showed that, by the end of 2009, 17% of all adult wireless phone subscribers were using some type of smartphone, up from 11% in 2008. And with new devices coming on line, Forrester predicts accelerated growth in 2010.
Undoubtedly, some of those subscribers are just checking the score or texting their kids, but many are also doing business.
Last year, LogMein conducted an informal poll of customers and prospects supporting smartphone users.  They reported that 20% of their end-users used smartphones for CRM or ERP applications; 27% for line of business applications; and, not surprisingly, 100% to check e-mail.
All this tells us that, in today's workplace, the smartphone is rapidly moving from a 'nice to have' to a 'must have.'
And so is support for smartphones.
Whether they're using their own smartphone, or one that's company-issued, employees require smartphone support. And having to send on if for diagnosis and repair is expensive and anti-productive.
Some organizations have outsourced mobile device support, but as more corporate applications go mobile, the problems are more likely to be application-related, not related to the smartphone's innards or general data access.
With users getting their work done in a variety of ways – desktops, laptops, netbooks, smartphones – providing support becomes ever more challenging.  
While we're seeing smartphone use increasing across the employee base, it's generally the road warriors in sales and support who are the first ones who need smartphone support.
One of our customers, Midmark, is typical of organizations facing the challenge of supporting a range of devices. Midmark produces medical equipment and diagnostic devices, and has over 100 sales and sales support personnel located around the world. These employees have both laptops and Windows Mobile devices, and they're accessing e-mail, CRM, and other applications vital to their work. And they're on the road, so dropping by the support team with a smartphone issue isn't an option.
Meeting the smartphone support challenge means taking a holistic approach; and this calls for a remote support solution that enables such a plan.  LogMeIn Rescue is one such solution, creating a helpdesk that seamlessly handles support problems whether an end-user is on a desktop or laptop, a PC or a MAC, at work or away from the office, and – these days – on a smartphone.
Are you also seeing more demand for smartphone support? How are you handling it?
Join our Facebook group
Follow us on Twitter
Check out the LogMeIn Rescue Community
---
April 13, 2010 11:04 AM
Despite all the fun I've had "googling"; I haven't been able to find a good statistic on the number of people who are telecommuting. But when you count up those telecommuting full-time, part-time, or occasionally, the number is in the tens of millions.
What's driving all this telecommuting?
Well, some of it's actually driving itself – people just want to get off the road. Beyond that, many organizations offer telecommuting to boost morale and increase their retention and recruitment rates. Others find that telecommuting means less real-estate spending. Many organizations incorporate telecommuting into their business continuity planning. And then there are those employees – sales, consultants, other road warriors – whose work has them in the field regularly. Finally, there are those of us who like to check in occasionally on nights, weekends, or even when we're on vacation.
It all adds up to an increasingly distributed workforce.
Having a distributed workforce also adds up to a new element of complexity for the IT helpdesk.
All of a sudden, you can't make that impromptu deskside visit to fix a problem. An employee can't easily drop by with a faulty laptop. Computers that you could easily reach for trouble shooting and problem resolution when they're on the internal network, are now outside the firewall. (And, let's face it, VPN's can be cumbersome, expensive, and difficult to implement and manage.)
In a world where we're all so reliant on technology to do our jobs, the arguments in favor of telecommuting fall pretty flat if the telecommuters can't access critical applications.
The answer? A remote support tool that lets you take care of problems, wherever your employees are – and whether they're using an official computer, their home PC, or even a smartphone.
The employees you support are getting more interested in telecommuting, not less. Your helpdesk needs to make sure that, when employees are working remotely, they're as productive and efficient as they are when they're just down the corridor.
Join our Facebook group
Follow us on Twitter
Check out the LogMeIn Rescue Community
---