Jun 19 2009 10:16PM GMT

Profile: AmyKucharik
This week in a column on No Jitter, Yankee Group analyst Zeus Kerravala discussed that by building its managed services offerings, Cisco may be taking business away from its channel partners. Kerravala outlined some of the grumbling he'd heard from partners during and since the Cisco Partner Summit earlier this month, and then tried to distinguish fact from FUD.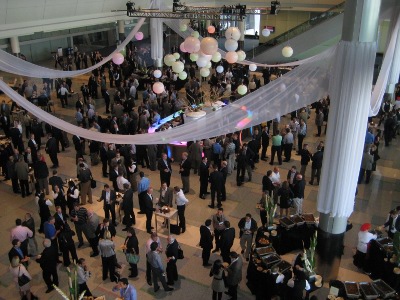 As I read the piece, I found myself wondering where Kerravala found these disgruntled partners. I also attended the Partner Summit, and search as I might for disgruntled attendees, the large majority of partners I met had nothing but praise and optimism for the networking giant. At worst, they were mildly skeptical. At one point, I even spoke with an integrator who enthusiastically chirped, "we've been drinking the Cisco Kool-Aid for years now, and we have no complaints!"
Well, that's what happens when you drink the Kool-Aid!
Apparently, it's not just Cisco. My NetworkingChannel predecessor, Rivka Little, had a similar experience at the Juniper Networks J-Partner Summit in May. She'd searched for a differing opinion at the conference — some dissenting partner to counter the vendor's hoopla and give her a reality check (or at least, to add some color to her reports). Let's face it, it's no fun to write a story that says everybody agrees. Without raking the muck, it's at least good to see a couple sides to an issue.
But Little had the same problem I did at Cisco: Nearly every partner she met was full of reverence for their host. Maybe it's the bananas foster station, or the free gadgets, or the martinis. It's not until weeks later that the skepticism, the grumbling, and the "growing rifts" begin to emerge. As Little put it, "you have to wait until they have the shrimp cocktail in the rear view mirror" before partners' doubts about the vendors come out.
So I'm wondering: Are we journalists and analysts just muckrakers, looking for or even instigating dissent where there isn't any? Or are the vendors doing a really excellent PR job — or putting something in the shrimp cocktail?