---
May 19, 2010 1:34 PM
Who doesn't know those Apple commercials? With the once-adorable Justin Long (I personally find him annoying now, but that's just me) representing Apple and a frumpy chubby middle-aged man representing PC, it was clear that Apple was trying to paint itself as the "hip" and "cool" company — a true company for the youth of today. (Watch one here: http://www.youtube.com/watch?v=VuqZ8AqmLPY)  For years, people who bought Apples patted themselves on the back for snubbing the evil Microsoft empire and giving their hard-earned cash to the underdog who cares about their customers, not like that Bill Gates fellow.
But it's become increasingly clear in the last few years that Apple is no less corporate than Microsoft, or any other major vendor. When the guys at Gizmodo got their hands on the prototype iPhone that a hapless engineer left in a bar, Apple went for the throat. They didn't just want the phone back, they wanted blood… in the form of a police raid on editor Jason Chen's house. Say whatever you want about the ethics of Gizmodo spending $5,000 on the scoop and writing a story instead of turning in the product, but a police raid was a bit unnecessary.
May 12, 2010 1:33 PM
Recently, The VAR Guy posted a story about the Google Android OS vs. iPhone. Of course, given the recent focus I've had on Apple's channel, I posted a link to my recent news story about Apple's channel rebuild (which I also did a preliminary blog on awhile back) and asked what everyone else thought about Apple's channel. To my surprise, The VAR Guy himself responded:
The VAR Guy Says:
Apple's channel? Hmmm… The VAR Guy will withhold comment. Oh, except for this item: Great products, limited channel.
-TVG
Exactly what I had suspected, confirmed by The VAR Guy himself (check out the full Google Android OS vs. iPhone story). I am currently working on a part two of the news story, including information from non-Apple resellers (and one recently dumped Apple reseller) and how they handle the Mac/iPhone integration demand.
But there is even more to the story. I am culling all sorts of stories from Apple resellers, including the horror tale of the Apple reseller whose application for renewal got denied, and other stories about the insidious side of Apple. If you've got a story about how Apple has treated you (good or bad), I'd love to hear from you!  Drop me an email at ehom@techtarget.com.
---
April 23, 2010 12:21 PM
This week, Apple gave Microsoft a "technical knock-out" and became the second most valuable Nasdaq firm by market cap, after Exxon-Mobil.  In 1997, shares were worth $3.42.  Today, they are up to $266 with a market cap of $241 billion.
I am kicking myself for not buying shares of Apple at the time, but hey, I was in middle school.
According to this Yahoo! exclusive analysis, Apple is creating trends to the delight of consumers, coming out with new highly consumable products every year, whereas Microsoft is still living off of the fat of Microsoft Office and other mainstays from decades past.
---
April 16, 2010 1:28 PM
After Cisco's recent updates and developments with SMB Select, we were curious to see how partners are benefiting (or not benefiting) from this program. Is the SMB push just buzz, or does it truly garner profits for partners? Gia McNutt of Special Order Systems (or SOS) Inc. has been a Cisco partner for 10 years, and according to her, SMB business has never been better.
"We signed up for SMB Select about a year or a year and a half ago," she said. "One of our core focuses has been unified communications all along, but none of Cisco's solutions fit well in the SMB until the UC 500 series came out." SOS went from doing pretty much no SMB business to doing a 180 and generating much of their revenue from SMB contracts.
---
April 14, 2010 9:25 AM
Okay, so it isn't necessarily a brand new concept that Cisco is rolling out here, but it certainly improves upon an existing program. Today, Cisco announced the expansion of its small business offerings for partners, further emphasizing a trend that the networking giant has been moving towards for years: SMBs are where the money's at.
The major changes to the existing SMB Select program include the Small Business University — where partners can train online and in person to fully train themselves on catering to an SMB customer, technology additions (more on that below), and a partner profitability improvement.
---
March 29, 2010 9:51 AM
Avnet, one of the largest distributors in the channel, has announced its acquistion of Bell Micro, a storage-centric distributor, in an all-cash merger. The deal is expected to close in the next 60 to 120 days.
Bell is a major distributor in the storage channel, with sales of close to $3 billion in 2009. Avnet is a bit more spread in terms of what it distributes, but it's also well-known in the channel for being a distributor that puts a little extra effort forth with its partners. For example, Avnet provides training and schooling for partners trying to break into verticals, including its HealthPath university. With HealthPath, partners are trained in health IT and are even immersed in hospitals, following administrators and other staff, to understand the role IT plays in day-to-day operations.
So what does this mean for Avnet partners? Well, in the past few months, more networking solution providers have realized the importance of understanding and offering storage services. Quite frankly, without an efficient storage network, the actual network doesn't work. And without an efficient network, stored data has nowhere to go.
Both of these areas need to work hand-in-hand, and both Bell Micro and Avnet partners are benefiting from this deal. Avnet networking partners who hadn't previously offered storage can now begin to educate themselves on the topic and offer NAS or SANs alongside other networking services. Bell Micro partners who hadn't expanded beyond storage can begin to think about now the networking services to ensure speedy delivery of the stored data.
Stay tuned for more information as this story develops.
Are you an Avnet partner or a Bell Micro partner? We'd love to hear what you have to say about this deal. Email me at ehom@techtarget.com.
---
February 17, 2010 3:57 PM
Yesterday, Mitel and VMware announced the Virtual Mitel Communications Director (MCD), as part of the new Mitel Virtual Solutions software portfolio. This is the first real-time voice application designed for VMware's vSphere 4 platform, and it enables customers to consolidate their voice applications alongside other business applications in the data center.  With the reduction in server hardware and real estate, as well as saving on power and server provisioning costs and the increase in productivity, the product might be the answer your voice customers are looking for.
This is a smart move on the part of Mitel. By making not only the MCD but Mitel's other applications (such as the Mitel Unified Communicator (UC) Advanced, Mitel Contact Center Solutions, and Mitel Enterprise Manager) part of the VMware Ready program, they're positioning both themselves and their partners to break into a new market of data centers and virtualized environments. Mitel partners can capitalize on customers who were interested in virtualizing their applications and just may happen to need some new voice products and services as well.
---
January 27, 2010 5:33 PM
Apple's announcement regarding the iPad today had everyone from tech-savvy gadget freaks to the mildly interested consumers drawn to the press conference where Steve Jobs revealed the new $499 product, set to rival the Kindle.
What many people don't realize is that Apple has a small channel program, which Apple just doesn't talk about. How is this going to affect that small channel program?
"I think it will help them," said Janet Waxman, VP of IDC. "There is so much going on in terms of the whole smartphone, mobility angle. When people mention the networking channel, most seem to think of routers, switches, and that sort of thing, but this is very cutting edge. This can only help Apple's channel."
We don't actually know of any Apple channel partners to ask what they think. If you are an Apple partner or know someone who is, drop us an email — we'd love to talk to you.
---
January 26, 2010 4:00 PM
Global Crossing, a global IP solutions provider, announced earlier this month that it would add WAN optimization by way of Juniper to its managed network services (MNS) portfolio. Partnered with Juniper for managed services and MPLS, Juniper had "a nice product and an already existing partnership with Global Crossing," said Dave Siegel, Global Crossing's vice president of IP services management, in an interview with SearchNetworkingChannel.com where he also discussed the upcoming year.
---
January 25, 2010 6:37 PM

Profile: Jessica Scarpati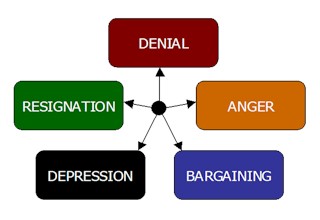 Now that the Nortel-Avaya deal has officially closed and the product roadmap is released, it's time for longtime Nortel partners to move past denial and anger and onto the next stages of grief (though I guess the bargaining is already done with, huh?).
Elite Nortel partner Stuart Chandler, president and CEO of Jessup, Md.-based Optivor Technologies (who purchased avayanortel.com early on as a redirect for his site, which makes me wonder if he has some lottery numbers to suggest, too), is well on his way to Acceptance.
"Everybody in this business has drank the Kool-Aid so many times, and they're just burned out [by] 'the next greatest thing' and 'who's going to save everybody?' Avaya comes in and we're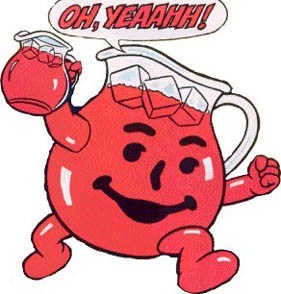 like, 'Here we go again,'" Chandler told me last week.
"But let me tell you — Avaya came in with a no-B.S. strategy, and all these senior telecom folks whom I have great respect for … started buying into the Avaya plan," he added. "I've not heard one negative thing from the former Nortel [partners and customers]."
It's a surprising turnaround for a Nortel partner, who are traditionally a fiercely loyal bunch. Take this story from late 2008 — when Juniper Networks had attempted to poach Nortel partners. Here's what Chandler told then-senior news writer (now SearchNetworking.com editor) Rivka Little:
"We've been selling Nortel and we're going to continue selling Nortel until you can pry Nortel from my cold, dead hand."
And, yes, he knows he's eating his words.
"I swore I wasn't going to drink the Kool-Aid again, and here I am," Chandler said last week. "A year ago, I didn't want to think about Avaya … but right now, it's full speed ahead."
Obviously, this is just one partner's perspective. Got another? Share it below or e-mail us.
---