Oct 30 2007 7:25PM GMT
Tags: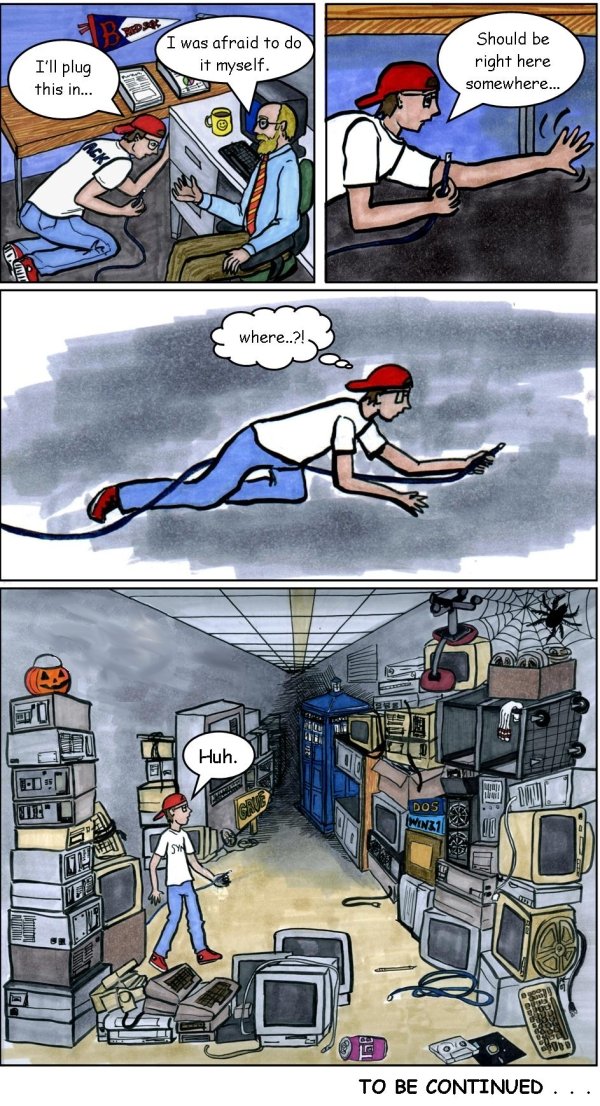 > Continue reading part 2, "Amazing Grace."
> View all our IT Guy cartoons on SearchNetworking.com.
This cartoon is partially based on an idea suggested by our reader, Jim Shumaker. Jim will receive The Cubes IT Guy playset (not affiliated with The IT Guy or TechTarget) for his suggestion. Thanks, Jim!