---
May 13, 2015 10:32 AM
Network
I was recently interviewed by a new business startup forum about some of the key aspects of procuring WAN connectivity in the UK. The transcript from that interview has been sent to me for public domain release. I've pasted the content here. (Any questions, please let me know) Readers embarking...
February 12, 2015 9:28 AM
Data
,
Data privacy
,
Internet of Things
,
iot
,
Network
,
samsung
,
Security
The recent publicity about Samsung's Smart TV listening in on private conversations has received a lot of public attention, but this latest privacy issue is nothing new to the technology community. The Internet of Things (IoT)--and the implications resulting from millions of Internet-enabled...
---
January 30, 2015 11:31 AM
Network
Companion resource: The Techtarget version of our free IT Managers step by step Global MPLS Network procurement Mindmap. Every risk, pitfall and opportunity outlined at a...
---
---
November 18, 2014 9:32 AM
Network
Organisations should never be forced into a features and benefits conversation with their prospective service providers. The majority of network designs produced by our BT Business partnership surrounds hybrid technologies, perhaps VPLS across data centres, layer 3 MPLS at branch...
---
October 29, 2014 2:55 PM

Profile: Gina Narcisi
Internet of Things
,
Network
Wi-Fi connectivity is a great luxury to have in public places to power your favorite app, but what if your life-saving medical device relied on the wireless LAN to work? Hospitals are using wireless devices and equipment -- ranging from small patient monitoring sensors, to pharmacy inventory...
---
October 6, 2014 8:21 AM
Network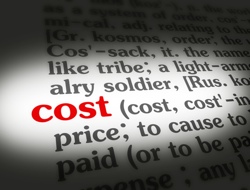 If your idea of obtaining...
---
October 6, 2014 7:02 AM
Network
US readers will no doubt tune out but wait. Although BT IP Clear is a UK based service, the technology refers (as a rule, there are exceptions) to unmanaged connectivity from BT. The US market is largely unmanaged vs the UK's preference for managed services when procuring WAN connectivity. So,...
---
October 5, 2014 12:29 PM
Network
It's not really that hard to come up with a list of global MPLS providers from the usual suspects. There are a few lesser known providers worth considering.
If you think about the market place, you'll no doubt list several of the major telco's. I'm betting readers could list at...
---
August 8, 2014 5:04 PM
Network
I recently read a couple of good article UK MPLS & Global MPLS which got me to thinking about the differences between large and small service providers and how they serve the market...
---