---
March 23, 2016 11:01 AM

Profile: Chuck Moozakis
Cisco
,
Internet of Things
Cisco March 22 completed its acquisition of Internet of Things services provider Jasper Technologies Inc. and created an IoT cloud business unit to market services and...
February 12, 2015 9:28 AM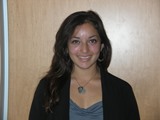 Profile: Sonia Groff
Data
,
Data privacy
,
Internet of Things
,
iot
,
Network
,
samsung
,
Security
The recent publicity about Samsung's Smart TV listening in on private conversations has received a lot of public attention, but this latest privacy issue is nothing new to the technology community. The Internet of Things (IoT)--and the implications resulting from millions of Internet-enabled...
---
October 29, 2014 2:55 PM

Profile: Gina Narcisi
Internet of Things
,
Network
Wi-Fi connectivity is a great luxury to have in public places to power your favorite app, but what if your life-saving medical device relied on the wireless LAN to work? Hospitals are using wireless devices and equipment -- ranging from small patient monitoring sensors, to pharmacy inventory...
---