---
May 5, 2008 5:23 PM
At Interop, I sat down with PacketTrap CEO Steve Goodman, who showed me PacketTrap's network management console and talked about the company's philosophy of integrating disparate tools.
---
May 4, 2008 2:34 AM
At Interop Las Vegas 2008, I talked with the Ethernet Alliance and their University White Paper Challenge Winner Francisco Blanquicet, a PHD student at University of South Florida. In this video he explains the topic of his winning white paper, "PAUSE Power Cycle: A new backwards compatible method...
---
May 2, 2008 5:20 AM
One of the more entertaining exhibits on the Interop Las Vegas 2008 show floor this year was Mazu's "MacGyver Challenge," which pitted attendees against timed puzzles which could be solved with the help of the "Mazu Profiler." Mazu tweaked some kids' games to represent network problems. MacGyver...
---
April 15, 2008 4:39 PM
Aside from Angelina Jolie, the movie Hackers just didn't have a whole lot of redeeming factors if you took it too seriously: overwrought dialog, an improbable eco-terrorism plot, and CGI "hacking" visualizations to make the most neophyte...
---
March 30, 2008 1:53 PM

Profile: SusanFogarty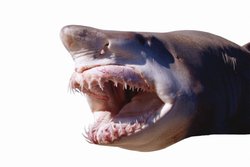 Just when you thought it was safe to go into the NOC….da, dum….da,...
---
March 5, 2008 5:54 PM
I'd like to share a piece from Kate Dostart, associate editor for the networking group. She wrote this for SearchMobileComputing.com's newsletter, and I thought it might be of interest. Please feel free to post comments here or
---
February 21, 2008 11:10 PM
I spend a lot of time, possibly too much time, thinking about geek culture, and apparently I'm not the only one. No sooner had I blogged about pundits trying to define the image of the
---
February 1, 2008 6:22 PM
Juniper's Michael Peachey, senior product marketing manager, points out some of the major features -- including an LCD screen, hot-swappable fans and user-replacable batteries -- of the newly-launched EX 4200 series network switch.
---
January 18, 2008 4:34 PM

Profile: Tessa Parmenter
This week I read survey results showing IT priorities in 2008, and was surprised to see how much the top IT priorities...
---