Jan 27 2011 4:09PM GMT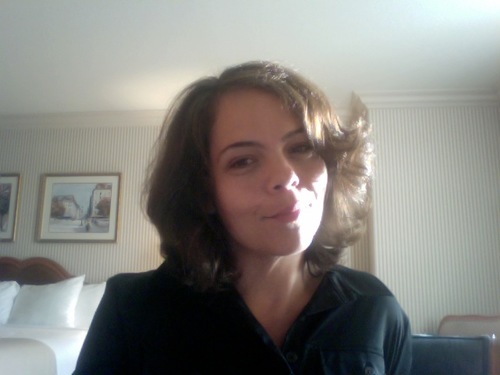 Profile: rivkalittle
In trying to figure out which vendor to choose when it comes to converging data center and storage networks, network managers might just find the answer lies in the provider that lets you to use the infrastructure you already have.
For International Computerware Inc. (ICI), a channel partner to both Cisco and Brocade, the answer for customers looking to converge the disparate Fibre Channel and Ethernet networks they've already invest in, is the Brocade VDX fabric switch.
"We go to market with Cisco UCS for our server and virtualization strategy," said Jamie Shepard, ICI executive vice president of technology solutions, explaining that UCS is the most common choice for greenfield projects. "But when a company says to me, 'we have an existing data center and we're all over the place. How do I bring all this together?' That's VDX."
Brocade VDX switches, launched last November, use the emerging IETF protocol Transparent Interconnection of Lots of Links (TRILL) to create multipath Layer 2 Ethernet fabrics so that large groups of switches can be managed as one – in some scenarios even in a multi-vendor environment.
"Brocade is saying 'we're going to put in this virtual network layer that talks to everything heterogeneously," said Shepard. "It creates a virtual picture of the back end so you can manage all IP and Fibre Channel under one unit." ICI recently used Brocade VDX switches to combine management of a Brocade Fibre Channel network and a Cisco IP network at a large pharmaceutical firm.
Cisco also has a Layer 2 fabric plan called FabricPath, which aims to enable better manage converged networks and virtual machine migration. Cisco says FabricPath is based on TRILL, but users must choose between TRILL and FabricPath, and the strategy does not necessarily support multi-vendor environments. That said, even investing in Brocade's strategy can be considered risky considering TRILL has not yet been ratified and is up against other protocols, namely 802.1a.q.
Brocade is ramping up its VDX go-to-market strategy, launching additions to its channel partner program this week to include the Virtualized Fabric Partner Specialization and the Certified Ethernet Fabric Engineer (BCEFE) Certification for partners specializing in the delivery of Ethernet fabric technologies. Brocade has also added the Application Delivery Partner Specialization for partners focusing on application load balancing and optimization in converged networks.