---
June 9, 2011 4:56 PM
The talk around software-defined networking at Interop last month may have centered around OpenFlow and and Layer 2, but at the Cloud Computing Expo in New York City this week, Vyatta was talking software-based networking for Layer 3 – or more specifically the use of virtual VPN, firewall and intrusion detection appliances for cloud-based applications.
Vyatta has been preaching the open source, software-based network for years now with a focus on routing, but at the Cloud Expo, the company's vice president of marketing Tom McCafferty focused on how Vyatta's virtual instances of firewall, VPN and intrusion prevention appliances can be used to apply policy and protection to remote application access at a fraction of the price of going physical.
As an example, McCafferty explained how Dell's virtual desktop service places one virtual Vyatta appliance per customers for each desktop – a strategy that would be staggeringly expensive if done with physical appliances, not to mention not nearly nimble enough to keep up with the fluidity of virtual desktop infrastructure.
But if Vyatta is all about the software-based network, what about all the buzz around software-defined Layer 2 networking? McCafferty has some doubt.
"I need them [OpenFlow believers and vendors] to prove that someone is going to buy it," jokes McCafferty.
If OpenFlow were to take off and Vyatta could integrate with an upstream OpenFlow controller, Vyatta's software could then act as a virtual switch to rival Cisco's Nexus 1000v, certainly providing better manageability than VMware's own switch, McCafferty says.
But companies pushing OpenFlow-based switching and architecture are going for a "Cisco and Juniper displacement" sale that is much more daunting than selling virtual firewall and VPN appliances.
"While those guys fight for Layer 2, I'll be selling Layer 3," McCafferty quips.
June 1, 2011 2:57 PM
Network
Cisco promises it won't be the next Amazon EC2. Really.
Execs have repeatedly said this year that the company would not become a hosted applications or infrastructure provider. Instead, they say Cisco will sell equipment for enterprise private clouds and carrier-based public clouds. But last week, Light Reading reported that Cisco will sell hosted managed services from its own data center for telecom operators to resell them to SMBs. That's only borderline public cloud, right?
Cisco spokespeople said the company is not "quite ready to go public on this" and would return with more information when possible. According to reports, Cisco's new SmartOps program will provide remote network and applications management to be white labeled by telecom operators aiming to get into the SMB market.
There are, of course, a few issues here. For one thing, Cisco's much prized partner channel is filled with managed services providers (MSPs) that often serve SMBs. These smaller channel partners already struggle to compete with the likes of AT&T and other operators that have more money and resources. Will this make Cisco their competitor as well as their provider?
What's more, Cisco is in the process of reorganizing its business in light of sagging financial performance and weak sales outlook. Part of this reorganization aimed to dump consumer-oriented businesses, including the Flip camera division and refocus on core networking technology innovation and sales. What's to say moving into managed services will help with this reorganization?
Finally – and maybe most important to network engineers – when the largest and most successful networking vendor becomes a managed services provider, is this a sign that the cloud really will make your jobs obsolete?
We'll stay tuned for details.
---
May 24, 2011 3:31 PM
Juniper Networks' EX switching business nosedived in the first quarter of 2011, so what does it mean? The people who run the numbers aren't forecasting doom and gloom at all. However, they would like to see Juniper get more sales engineers out in the field.
Juniper's switching revenue dropped by 23% and ports shipped dropped by 15% on a quarter-by-quarter basis from 4Q10 to 1Q11, according to networking market analysis firm dell'Oro. However, dell'Oro director Alan Weckel pointed out that sales were still up on a year over year basis (up 22% in revenue from 1Q10 and 51% in ports shipped). Also, the industry revenue as a whole sank by 12% in that same span of time.
Juniper competitors will point to the numbers and say juniper sank further to everyone else. Weckel says the numbers are not reflective of Juniper's technology but of market timing and a challenge with sales execution.
"On the modular side they started shipping new 40-port line cars for the EX8200 in Q410," Weckel said. "There was a lot of pent up demand for those line cards, and that bolstered the Q4 number and weakened the Q1 number."
Weckel said Juniper's QFabric announcement also caused a lot of uncertainty toward the end of last quarter, which affected sales a bit as customers tried to figure out how the EX line and the QFabric line would coexist.
Weckel said Juniper's biggest challenge is growing off the current base of customers for its $100 million switching business. "To do that, you need to repeat $5 million deals on a regular basis. That's fairly challenging," he said.
Juniper's biggest challenge right now is hiring enough sales engineers to keep its market momentum going, he said. "Their technology from a competitive landscape perspective is really quite good," Weckel said. "It's really more about execution. Their track record to get to $100 million was fairly impressive, so having a quarter breather, especially around QFabric, is not something to get too worried about. I'll be looking closely at it to make sure it corrects in the next two quarters."
---
May 19, 2011 2:54 PM
I've gotten a lot of reader feedback from my story on data center fabric and FCoE hype, which was based on a vendor panel on data center architecture at Interop 2011. Most of the vendors on the panel conceded that Fibre Channel over Ethernet is either a little or a lot over-hyped. One vendor asked for a show of hands from the hundreds of engineers in the room for exactly how many were actually pursuing FCoE. Notably, neither Cisco (the leading proponent of FCoE) nor Brocade (the leading Fibre Channel vendor) were on the panel.
The day after I wrote and filed this story, I had breakfast with Shashi Kiran, Cisco's director of market management for data center and virtualization. I mentioned the fact that so few people at the session were actively pursuing FCoE in their data centers. Kiran said he wasn't surprised. The network engineers at Interop are simply building and managing resilient networks. They aren't necessarily deciding whether FCoE will run over them. He said that storage managers are the ones who are truly interested in FCoE. If someone were to ask for a similar show of hands during a session at EMC World, which took place simultaneously with Interop, you would see a lot more hands raised, Kiran said. It's a fair point, so I thought I'd share it here.
---
May 18, 2011 12:42 PM
Is Cisco dumping the Linksys home networking brand? It depends on who you talk to.
Cisco Systems is giving up on attacking every market adjacency and trying to sharpen its focus on enterprise networks, as per CEO John Chambers pronouncement some weeks back. Wall Street cheered the news and network engineers harrumphed while saying that it's about time. The first big shoe to drop following this news was the shuttering of Cisco's Flip camera business. Just a couple years ago Cisco was making the Flip a centerpiece of its consumer products division. Now the product, which Cisco handed over $600 million to acquire, is history.
Then last week we heard that Cisco was reorganizing its internal decision-making operation. Leadership in the engineering division was shuffled and the cross-functional council structure that Chambers had put in place to decentralize decision-making was scaled back.
Now The Register reports that Cisco refuses to deny rumors that it will sell off the Linksys brand, and possibly WebEx. Reporting on rumors is pretty tough to do, and it forces people to write up a story that's angled on a vendor's refusal to comment or deny the rumor. Still, the rumor is floating out there. Cisco is supposedly on the verge of selling off the Linksys brand that it's had since 2003.
But wait! What do we have here? Little-known (to me, at least) publication ITP.net ("The Middle East's leading technology site") is reporting that Cisco remains committed to the Linksys brand. Amanulla Khan, a regional manager of Cisco's consumer business in the United Arab Emirates, who is showing off Cisco-Linksys products at the Middle Eastern tech show DCC MEA, says Cisco has a "long term consumer focus" and will continue to build the Linksys business.
These two articles were published just one hour apart.
It's possible that some pending sell-off hasn't filtered out to Cisco's EMEA operation, but who knows? Is Linksys going? Is WebEx? Will Cisco lay off thousands of employees shortly? Only time will tell. Until then, it's all rumors.
---
May 10, 2011 10:47 AM

Profile: SusanFogarty
Interop 2011 promises to be the most interesting networking conference in a long time. The gloom of the recession is lifting, attendees will need to fight off the cloud and as-a-service vendors with a stick, and (dare we even think it?) the monopolistic death grip that Cisco has had on the hardware market may be loosening.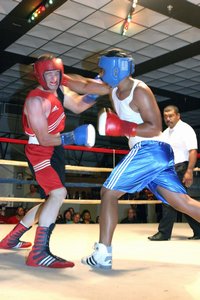 When I spoke to Jim Metzler about the hot networking trends to look out for at the show, he concluded our conversation with some market insight: "This is a critical Interop. The fact that Cisco is no longer BFF with HP and IBM is kind of a cloud that overhangs a lot of what's going on."
No doubt there is a pall cast over Cisco and its major partners as they gear up for Interop and strategize to keep their top dog status. Logic, and a memo from John Chambers himself, would dictate that Cisco will focus more on core routing and switching, as well as winning back network engineers who make up a significant percentage of the Interop attendee list. Most Cisco users and spectators, yours truly included, are willing to cut Cisco some slack despite recent problems. Any company with expectations as high as Cisco's is bound to make some missteps, especially during an extended recession.  And, hey, I like my Flip, so I can forgive and forget. But early indicators suggest the company may not be seizing the opportunity to fully redeem itself,  instead allowing the competition to creep in and steal customers and market share.
---
April 12, 2011 8:59 AM
Just days after CEO John Chambers promised Cisco employees that Cisco would become more disciplined and focused on the company's core businesses of routing and switching, data centers, video and collaboration, Cisco began jettisoning its consumer businesses.
Last week Cisco published a memo from Chambers, in which the CEO promised that Cisco would make some radical changes to get back to its core networking roots. Today the company steamed ahead with those promises, announcing that it was pulling back from many consumer-focused businesses, including its HD video camera, the Flip.  Just two year ago Cisco bought Flip camera manufacturer Pure Digital Technologies for $600 million. The move was part of a broader initiative by Cisco to expand its consumer business, but the company also claimed that the Flip had value as an enterprise tool, too.
The death of the Flip is part of first round of restructuring at Cisco, wherein the company is pulling back from its direct approach to consumer sales. Chambers announced to Wall Street today that the company will continue to serve consumers, but only indirectly through its enterprise business. In other words, it will help its enterprise and service provider customers sell products and services to consumers. This move includes 550 layoffs. The company will also refocus its consumer-oriented Home Networking division away from Linksys routers and more toward supporting video. We'll see how that plays out.
Network engineers frustrated by Cisco's perceived lack of focus have enjoyed dinging Cisco over the Flip acquisition as a market adjacency move that just didn't make sense. Well, they won't have the Flip to kick around anymore. But there's always the Cius!
---
April 7, 2011 1:40 PM
I'm cleaning out my reporter's notebook, including a briefing I recently had with Enterasys Networks.
Enterasys has launched a new family of modular campus edge switches with its home-grown, application-smart ASIC, the CoreFlow2.  These K Series switches complement the company's stackable switch products, which are built with merchant silicon rather than custom ASICs.
Enterasys's CoreFlow2 ASICs are able to identify the types of applications individual users are running on the network. The chip can then apply QoS, security and other network settings to the application traffic based on policies set by the networking team.
"In a stackable switch product I can apply policy on each user that happens to be connected to my switch," said Karl Pieper, product manager for Enterasys. "With CoreFlow2, I can apply a separate policy to every session that a user is doing. I can apply policy to an email session, to web browsing, to anything they are doing."
Before rolling out the K Series, Enterasys's CoreFlow2 ASIC only shipped with its S Series of data center-class modular switches. With the K Series, Enterasys is trying to offer customers a cheaper modular switch with its customer application intelligence.
Enterasys is initially offering two models of K Series, the K10 (a 10-slot chassis supporting up to 216 Gigabit Ethernet ports and 8 10 Gigabit Ethernet uplinks) and the K6 (6 slots, 144 Gigabit Ethernet ports and four 10 Gigabit uplinks). The K Series list at $26,685 and will start shipping in June.
---
April 6, 2011 3:40 PM
Reuters got its hands on an internal memo that Cisco CEO John Chambers emailed to all of Cisco's employees, a memo that was possibly meant to leak into the media and to Cisco's customers. Mission accomplished. As reported by Reuters, Chambers promised employees that he and his lieutenants would restore Cisco's flagging fortunes with increased operational discipline and more rigorous focus on Cisco's five core businesses: core routing, switching and services; collaboration; video; data center virtualization and the cloud; and architecture.
The memo was long on strategy and vision and short on specifics. I have no doubt the specifics will make headlines very soon.  Chambers warned employees that Cisco will "take some bold steps" and "make tough decisions." It's hard to say what that means. Will he sell off or shutter certain businesses that aren't performing? Will Cisco buy more companies to fix gaps in its product portfolio or replace disappointing products?
I'm not a Cisco customer. I'm just a journalist who talks to a lot of Cisco customers, analysts and Cisco employees. All I can offer are impressions I've received from those conversations. I will say this: Cisco is good at talking to CIOs, but it's stumbled recently in how it talks to networking professionals. And networking professionals are Cisco's core customers. Cisco has done a good job of presenting architecture to CIOs. Borderless Networks really appeals to CIOs, for instance. But routing and switching needs to be sold to network engineers and network architects. I don't think that audience is liking the messages it is receiving right now. Usually those messages just lead to more questions.
Just the other day Cisco rolled out a huge slate of data center hardware and software products centered mostly on its Nexus switching line and its Unified Computing System servers. Lots of interesting boxes, like the Nexus 3000. Lots of interesting software and services upgrades, like multihop FCoE support. But overall, there was just too much in the presentation. Too many products at once.
I usually budget 30-45 minutes to talk to a vendor about a product rollout. And most vendors will present me with two or three major hardware or software elements in their news. The presentations are focused. With Cisco, there are 15, 20, 25 different elements. Some of them are completely unrelated to each other. Some products, like the ASA Services Module for the Catalyst 6500, get a single bullet point on a slide. Why can't that product merit its own press release and briefing? I'd sit down to hear more about it.
When Chambers talks about discipline and focus, this is what I think about. I know that Cisco's marketing and PR team, which features an army of extremely talented and passionate people, would love to give these smaller products more time – rather than slapping them onto the end of a larger announcement.
I can't help but think that the same culture that is forcing little ace products to be lost in the shuffle with larger architectural announcements like data center transformation and Borderless Networks is also a problem in the product development and engineering side of the business. And that's what has many long-time Cisco customers frustrated and worried. That's why they keep picking on Cisco for buying companies like Pure Digital Technologies, the maker of the Flip camera. Cisco can hand those Flip cameras to VARs at its partner summit and tell them that it's a good business tool. Maybe Cisco is right about that, but should Cisco really be making the Flip? Network engineers say no.
I'm excited to see what kinds of changes Cisco makes in the coming months. Despite all the doom and gloom, the company is still a leader in most of its markets. It's still innovating. It still has loyal customers. This is about Cisco staying in that position, not about getting back into that position. To execute on that, Cisco needs to keep talking to the guys who push packets.
---
March 31, 2011 12:35 PM
For networking pros who want to segment and secure internal traffic, the Firewall Services Module (FWSM) for the Catalyst 6500 chassis has been a workhorse. But given that it's based on Cisco's old PIX firewall products, it's no surprise that its days are numbered. Network engineers have been lamenting its pending demise ever since Cisco made it clear that the Nexus 7000 is the future of its data center switching line.
Given the angst over the FWSM, I was surprised to see how little fanfare Cisco gave the unveiling of its new ASA (Adaptive Security Appliance) Services Module for the Catalyst 6500. It merited a one sentence reference in Cisco's press release and just a bullet point in the slide-deck I was shown this week as Cisco rolled out a huge slate of new data center technologies. Cisco gave more publicity to a new Application Control Engine (ACE) module for the 6500 that can do dynamic load balancing of VM workloads across data centers.
The ASA Services Module has 20 Gbps of maximum firewall throughput and it supports 300,000 connections per second, 10 million concurrent connections and 1,000 VLANs. You can install four of them in a single Catalyst 6500.
It's nice to see these new service modules for the Catalyst 6500, but customers want to see comparable products for the Nexus 7000 products. Cisco hasn't offered any guidance on what the future holds for bringing such functionality to its newer switch line. However, Cisco has developed a Virtual Security Gateway product which runs as software on the Nexus 1010 box, a command and control appliance for the Nexus 1000v virtual switch. Perhaps Cisco plans on doing all this stuff in software rather than hardware with Nexus.
---