---
March 17, 2008 6:09 PM

Profile: Tessa Parmenter
Whether you get bombarded by vendors at a conference or have to sit through a sales pitch in a meeting, it seems getting a clear, apples-to-apples comparison of networking products is impossible. Even Googling a company's website points us to a bullet list of vagaries meant to impress — I'm not sure who. (Seriously, what does "comprehensive solution" actually translate to, and how does that deserve a bullet point unto itself?) How can you trust the synopsis of a product offering when you're getting it from a sales team?
When you want to get nitty-gritty details, you know some of your best options are to read whitepapers. But who has time to read multiple white papers from multiple vendors, let alone every whitepaper of every product offering?
I feel like I'm asking an age-old, unsolvable question. In 2001, this question was asked on the IT Toolbox for a comparison of SCM vendors. Three years later Nyaniz expressed the same frustration on the same forum asking for a larger set of vendor comparison. This year, SEO'Brien talked about a web analytics project that compared ultimate search engines like Google, Coremetrics and Hitbox — it just seems to be an issue that doesn't go away.
Why should it be so hard to find such comparison charts? Is it because the information can't be free? Are analytics firms withholding these stats for paying customers? There has got to be a way this information can be made easily accessible to honest IT personnel. But how would you find accurate enough results without paying anyone to do the work?
SearchNetworking.com readers evaluated several vendors in our Product Leadership Awards, but are user comments the best way to get a pulse of the market? What other places do you look at to find the right tools? I'd be interested to know.
March 10, 2008 7:04 PM

Profile: Shamus McGillicuddy
Let me just say, I have no horse in this race. I'm no BlackBerry crackhead and I'm no iPhone fan boy. When Apple announced its iPhone enterprise play last week, I started working the phones. My plan was to talk to a handful of analysts and put together a reaction story about the news. I figured I'd find experts on both sides of the fence. But just about everyone I talked to had his doubts about the announcement. Some of them welcomed the software development kit (SDK), the Microsoft Exchange ActiveSync support and the Cisco IPsec VPN client as good first steps, but all of them said that the iPhone still has some major barriers to break through before it can win acceptance as an enterprise smartphone.
So my story on the iPhone's enterprise features ended up being something of a counterpoint to the blog post that Amy Kucharik wrote in this space on Friday. In her tour through the blogosphere she found several experts who were more sanguine about the iPhone announcement.
In the reporting I did for my story, I found that analysts still had strong reservations about the iPhone as an enterprise smartphone. There are still some issues that have dogged the iPhone from the beginning, such as the single-carrier agreement with AT&T, the touchscreen keyboard that many QWERTY devotees reject, and the iPhone's heritage as entertainment device.
Some of the analysts I talked to also had doubts about whether the SDK release would promote the development of many enterprise applications. Many third-party developers will likely go after the more lucrative consumer market instead. Others pointed out that ActiveSync support hasn't helped other smartphones make much of a dent in the BlackBerry's dominance of the push email space — so why should the iPhone be any different?
There's no question that these announcements make it easier for iPhone owners to use their devices on the job. That is a big deal. So all this leaves me wondering, is this announcement aimed at convincing IT executives to deploy or support the iPhone in their companies? Or, is this announcement really about convincing consumers that they can use their iPhones on the job? My guess is, it's the latter.
---
March 8, 2008 12:09 AM
The iPhone was already doing a pretty good job creeping into the enterprise, despite early concerns about its security and manageability. Now, Apple is taking steps to allay those fears; yesterday, the company unveiled new features designed to help the iPhone better fit into the enterprise.
Early critics of the iPhone disliked its closed OS, which prevented third-party developers from creating new applications for the device. This limited the ways the phone could access corporate applications, most prominently, "push" email.
Now, Apple intends to open its software development kit by June, enabling the development of enterprise-worthy applications.
Jason Brooks speculates in his eWeek blog that the new apps will give the iPhone a leg up over RIM and Palm:
I expect that Treos will begin to wither in the eyes of one-time loyalists, and that erstwhile thumb-keyboard addicts will start to judge their BlackBerrys to be significantly sourer.
That's good news for Apple fans; what's perhaps even better news for network people is the integration of Cisco's VPN client software. According to Network World blogger Jamey Hearey:
This will be a full blown IPSEC client that will even support the use of certificates or password based multi-factor authentication. Very nice! The iPhone VPN client will be able to connect to Cisco VPN gateway devices, like the Cisco ASA and older Cisco PIX.
Hearey, a security consulting systems engineer at Cisco, also points out that Apple announced its plans to support WPA with 802.1x authentication. "This will enable more enterprises to allow the iPhone to connect securely to their wireless infrastructure," Hearey wrote.
Apple also opened an iPhone Enterprise Beta Program, through which enterprise developers can play with the 2.0 code before the official launch later this year. Check out Apple's "iPhone Enterprise" page to read more about the program or view video of Steve Jobs making the announcement:
http://www.apple.com/iphone/enterprise/
It seems that the iPhone is unstoppable. Unfortunately, I won't have one until they give them to you free with a three-year, $35/month service contract.
---
March 5, 2008 5:54 PM
I'd like to share a piece from Kate Dostart, associate editor for the networking group. She wrote this for SearchMobileComputing.com's newsletter, and I thought it might be of interest. Please feel free to post comments here or send them to Kate in an email. If you enjoy this post, I also recommend checking out Rob Beschizza's blog post on Wired.com's Gadget Lab: 7 jobs that Nokia's phone of the future will be good for.
My drama with finding a new phone continues — in part because I've been hesitant to commit to a phone I don't love, and in part because I've been told that my old dual analog-digital phone is going to be shut off soon, so now I must upgrade. Other than the expensive BlackBerry Pearl I wish I didn't have to pay tons of money or renew my contract to get, I finally found the perfect device — well, maybe. And no, it's not the tattoo phone!

It's Nokia's new concept, the Morph. Maybe you've heard of it, maybe you haven't. But this phone is amazing, and I'm in love. The only problem is, I'm eleven years too early for it.

Optimizing on nanotechnology, the device was first offered for viewing last month in conjunction with Museum of Modern Art's "Design and the Elastic Mind" exhibition. The Morph bends, stretches, folds and twists — think Stretch Armstrong.

In addition to all that, this device will supposedly be the ultimate all-in-one-device. It can be shaped to fit your wrist like a watch or bracelet. Unfold it and it becomes a camera or, oddly enough, a device that can apparently detect whether your apple is at premium ripeness. (You can watch Nokia's concept video on their site, or scroll down to view the short version below.)

The device is theoretically unbreakable and self-cleaning because of its use of nanotechnology. It's also self-charging — simply having the device out in the sun, even if it's in use, means its recharging as the entire device acts as a solar panel. That's a convenient truth for anyone who hates to carry around extra batteries or cable wall re-chargers.

But outside how cool this future device is, one has to wonder, with mobile devices like BlackBerrys and Palms already so integral to so many people's lives, what a device like this might mean to how everyone functions.

The iPhone is already disrupting trends with its crossover appeal to both the consumer and the business user. While phones specifically designed for children haven't been much more than a niche market, would something like the Morph change that?

Could a device like the Morph become an integral element to our daily lives — a required device for school children, the ultimate clothing accessory for teenagers, the best business tool for the corporate worker and the most important device to pack for the traveler?

Nokia reports that the Morph, still more in the research rather than the development phase with full-time collaborating University of Cambridge researchers, is not expected to be ready for the market for another eleven years. So one wonders whether, by then, we'll all just have microchips implanted into our wrists that can project holograms and do everything but the shape-shifting that the Morph is being designed to do.

But, if a cyborg comes back from eleven years in the future (though hopefully not after some Judgment Day) to save me from my own cell phone drama, I won't turn down the Morph.

Hasta la vista, baby!
– Kate Dostart
---
March 3, 2008 2:20 PM
A few hours after posting my story on Extricom's and Meru's approaches to wireless networking, I got an e-mail from Cisco expressing their disappointment in not getting to tell their "side of the story" on fourth generation wireless. Setting aside the fact that I e-mailed them for comment the morning before, I was curious about their take. Michael King, a research director with Gartner, had speculated that Extricom or Meru might be ripe for a Cisco acquisition within the next several years.
That possibility sounded pretty remote when I spoke with Cisco this afternoon. Ben Gibson, senior director of mobility solutions marketing for Cisco, said the company views channel layering/blanketing solutions (like Meru and Extricom use) as different, but not necessarily in a good way. He said these implementations, while they may or may not explicitly break standards, break the standards spirit and this has been shown, he said, to cause problems for other nearby networks. "I think it also introduces a lot of questions about such an approach to really scale properly," he said. Cisco has been touting their Duke case study as the world's largest .11n network, so it would seem they have scale down pretty well.
Cisco also wasn't too happy with the designation of "fourth generation." Gibson said most of the problems these systems solve have already been solved better by traditional players (namely Cisco). Sub-50 ms hand offs. Seamless VoIP calling. Ubiquitous, consistent wireless access no matter where you are or or how the wind is blowing. All with what they tout as better, more complete security.
"The next generation to me is, how do you turn it from a wireless network to a true mobility application network?" Gibson said. He said it was Cisco, not Meru/Extricom, who was paving the way for this fourth generation with integrated device chips that can boost wireless performance, with VoIP handsets, with location-aware applications.
So no love lost between Cisco and the new(er) kids on the block, but then again both Extricom and Meru didn't particularly seem to enjoy being lumped together when I talked to them. It's a pretty cut-throat industry, not the least because it appears primed to get much bigger over the next few years as enterprises start to look at the real possibility of going almost 100% wireless, meaning huge opportunities for the winners.
Enjoy watching the back and forth? Cisco's mobility blog has posts that explain why they're better than Aruba and, more amusingly, draw networking lessons from pre-marital classes. I couldn't find blogs for any of the other wireless vendors.
As for me, I honestly couldn't say who has the best approach, but feel free to leave your thoughts in the comments or, if you've had first-hand experience with some of the platforms, e-mail me at mmorisy@techtarget.com. Who knows, maybe there will even be a CCNA Video Mentor in it for you if you're interviewed.
---
February 28, 2008 8:20 PM
Despite the occasional peril of lost connectivity, it's a fact of modern business that more and more services are being sent overseas. Once primarily for application development and call centers, outsourcers are enroaching increasingly closer and closer to the heart of businesses. Over on IT Knowledge Exchange, several SMB-types discussed outsourcing their entire IT departments.
Fortunately, there are some things savvy networking pros can do to make themselves "strategic assets" (HR speak for "not outsourcable") rather than "commodity services" (that's a bad thing). We've got a more in-depth look up at SearchNetworking, but here are some tips boiled down from my conversations with IT veterans, analysts, and even an outsourcing company's HR specialist:
Those with purchasing power are less likely to be cut. If you're buying something, it's a good sign you understand the business needs on a higher level, and that you know how to …
Think strategically. If what you're absolutely great at is properly configuring routers or securing a VPN, guess what? So are a lot of other people, and often times they can do it halfway around the world just as easily. What they can't do is look around your business and suggest ways to cut down on communication problems between sales and the warehouse.
If you specialize, make sure your field is not going away anytime soon, and define your specialization broadly enough to be flexible in case the winds change. That means taking a hard look at the theory behind, for example, VoIP management techniques rather than simply learning how to install and maintain one brand of bandwidth management appliances.
Don't rely on certifications alone. As the HR specialist told us, it's just as easy to get certified in India as it is in the States, and labor is still cheaper there.
Don't forget soft skills. Part of being an effective networking strategist means working with — and learning from — others outside of your domain. Leadership and communications courses can help you not only freshen up your resume, but also work more effectively outside of IT.
There's also some really great advice in in the ITKE forums, and if you've got a question about what to do with your own career, you might try asking there: Generally the members are more than willing to help out, and many of SearchNetworking's resident expert tipsters are active participants. Some career-oriented posts I came across:
---
February 26, 2008 12:50 AM
Japan is so cool. Granted, I've never been there, but I've been appreciating sushi, Hello Kitty, Akira and karaoke for many years now. Much like the rest of America, I'm considering a Honda as my next car purchase instead of a domestic model.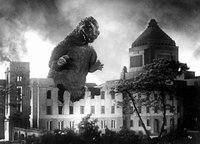 Another reason Japan is beating the U.S.? While our cities quibble over getting FiOS into poor neighborhoods along with the rich ones, Japan — where they already have fiber optic cable in most cities — just launched a satellite to provide high-speed Internet to all of the country, including rural areas.
The satellite, named Kizuna, will "allow super-high speed data communications of up to 1.2 Gbps, which would make it the fastest in the world," according to Yahoo News.
Kizuna is said to also be designed to provide connectivity in case of problems with the terrestrial infrastructure, such as would result from an earthquake… or, one would hope, giant monster attacks.
---
February 25, 2008 6:42 PM
Amazon got back to my questions about whether or not Amazon's Kindle eBook reader violates net neutrality. Their answer: No. Heather Huntoon, a PR manager for Amazon e-mailed me:
Hi Michael,

No, Kindle service does not violate net neutrality because the network operator does not preclude or degrade other traffic on its physical network. It's more like a corporate VPN running on the Internet: special devices (company-approved PCs) are needed to use it, and the content transmitted is proprietary, yet other VPNs could operate over the same physical network.

Best,

Heather
Interesting take. I'm not sure if that meshes with how proposed legislation sees it, but I think that is part of the problem: The proposed FCC mandate is too unclear as to what falls under its domain. And as Ike Elliott points out, the bill covers neutral access over "broadband telecommunications networks, including the Internet." Whether Whispernet counts as a VPN or Internet access, it is definitely a broadband connection and so could presumably fall under these guidelines.
---
February 25, 2008 4:48 PM
Imagine signing up for broadband service that forces you to buy your computer from the ISP, only allows you to download DRM'd content from them, and only lets you visit pre-approved blogs – which they charge you a per-blog fee to access.
This pretty much summarizes network neutrality opponents worst fears, but it's also a pretty accurate description of Amazon's Kindle eBook appliance, which telecom consultant/blogger Ike Elliott told me might not exist if net neutrality regulation isn't properly thought out. The device connects using Whispernet, billed as a "wireless delivery system" powered by Sprint's EVDO wireless data network.
As far as I've been able to research, Amazon is acting as a virtual network operator in this case, not much different than Virgin Mobile or any other MVNO. Nobody would argue that these carriers aren't restricted by the same rules that govern carriers that own their own networks. But even if Sprint is considered the service provider, someone is ultimately restricting ways an Internet connection could be used.
To review, the currently proposed net neutrality legislation seeks:
"to preserve and promote the open and interconnected nature of broadband networks that enable consumers to reach, and service providers to offer, lawful content, applications, and services of their choosing, using their selection of devices, as long as such devices do not harm the network; and
"to safeguard the open marketplace of ideas on the Internet by adopting and enforcing baseline protections to guard against unreasonable discriminatory favoritism for, or degradation of, content by network operators based upon its source, ownership, or destination on the Internet.".
A quick checklist:
Does Whispernet let consumer's use their own device? Nope.
Reach lawful content of their choice? Nope.
Use applications of their choosing? Nope.
Discriminatory favoritism based on source, ownership, and destination on the Internet? Yup.
So why hasn't there been an outpouring of public outcry against Amazon, a major network neutrality proponent? The simple answer is transparency. Amazon has always been very upfront about what the Kindle is and isn't for, unlike, for example, Comcast, which has faced a backlash after is going back and forth on whether, and how, they throttle Internet connections. Another aspect might be Amazon's radical departure here from traditional service models: There's no monthly fees, no set usage agreements, just a pay-as-you consume model.
Elliott told me that while anti-competitive behavior by service providers is a real concern and must be regulated, he worried that net neutrality legislation which is too vague or too strict could cut out some possibilities for future devices and service plans like the Amazon Kindle. He's blogged some other thoughts on what he thinks is wrong with the Markey bill.
Meanwhile, I've called and e-mailed Amazon for their take on whether or not the Kindle is "net neutral" and how this jibes with their public statements. I'll post an update when they get back to me.
Update: Amazon responds, saying Kindle doesn't violate network neutral principles.
---
February 22, 2008 8:47 PM

Profile: SusanFogarty
Open source has been buzzing lately: Gartner identified it as one of the top 10 trends for 2008, and last week Microsoft announced it was publishing 30,000 pages of documentation for Windows Server 2008 and Windows Vista and launching an "Interoperability Initiative." Google is pushing open applications and development of the new Android operating system, while Verizon claims to be opening its network.
In the networking industry, however, while open source adoption seems to be growing at a good clip, I don't see much hoopla about it. So I'll forgive you if you missed Shamus McGillicuddy's article about the launch of ZipForge, a new website Alterpoint developed to support its ZipTie open source network configuration product. The ZipForge site provides a place where AlterPoint vendor partners can post interoperable ZipTie components that developers and users can download, review, and contribute to.

It would be great to see users take advantage of this repository to consolidate other networking-specific software tools, much like a true SourceForge (from which the new site partly takes its name) for networking pros. According to the article, networking has experienced less of an upsurge in open source because the technology itself is so reliant on hardware. While that may be true in a basic sense, software is becoming far more important and familiar. There are already several open source programs that networking folks use regularly, and that list is bound to expand.
Network engineers have long used open source software to run routers, VPNs and VLANs on run-of-the mill servers. Snort, OpenNMS, Nagios and Nessus are staples in networks big and small. And the popularity of Asterisk, the open source IP telephony platform, continues to grow in leaps and bounds.
Open source is definitely a part of the network, but I think that's how most networking pros view it — as just a part of the network. They choose it because it works well, it interoperates, or it's cheap, and they don't get too caught up in the idealism and spreading the word about the benefits of open source. Also, most networking pros wear so many hats that they can't spend a lot of time thinking about one system or product. They are even less likely to use that time evangelizing or flaming posts over at Slashdot.
I recall a network administrator I met a while back at a trade show. He had installed a few Vyatta routers, and he thought they were fantastic. But he was also in the throes of rolling out Avaya IP telephony to multiple locations and installing a new supply chain automation system. So while he was happy with his open source routers, they probably weren't the first thing on his mind. The buzz about open source in the network is there, but sometimes you have to listen hard to hear it.
---