---
April 15, 2008 4:39 PM
Aside from Angelina Jolie, the movie Hackers just didn't have a whole lot of redeeming factors if you took it too seriously: overwrought dialog, an improbable eco-terrorism plot, and CGI "hacking" visualizations to make the most neophyte CCNA blush. It definitely has its cult appeal, though, because it captured the romance of tinkering with complex systems that normal people just don't understand, whether that's Zero Cool taking over a television station programming or the local networking guru keeping the server humming along against all odds.
True networking admins just aren't like other people: They understand how to coax every bit of juice out of hardware, how to manually configure every last detail through the command line, and how, almost magically, to fix problems they don't even quite understand. And that kind of knowledge didn't come overnight, but after years of training and just plain practical experience.
Those skills, long prerequisite to successful IT, might soon be obsolete.
So says Rob Whiteley of Forrester. Command-line mastery is on its way out in the near future. "It's pretty much being outsourced," he said. "If you don't outsource it, you can probably find a tool to automate it for you." Instead, Rob said, IT shops need professionals who can digest higher-level views of security, network management and network architecture. Unfortunately, Rob said, the colleges and certification programs are still living in a command-line world and are only slowly catching up.
Don't trust an analyst's word? I also spoke with Steven Ostrowski, spokesperson for the Computing Technology Industry Association. In our interview, which I'll write about more next week on SearchNetworking, he said technical skills alone were no longer cutting it.
"There are jobs out there for the people who have a combination of technical skills, business skills and communication skills," he said. "But the tech guys have to understand what the considerations are."
That being said, just because things are changing doesn't mean everyone agrees IT is dead. As 5- and 10-year-old technologies are now being standardized, outsourced, or automated, the creation of new IT demands hasn't ceased: VoIP, video, and NAC are just the beginning, and the pace of innovation isn't about to dry up. IT professionals will always have to be there to determine which technology can deliver real enterprise benefit, and how it can best achieve that benefit. As long as there is technological innovation, there will be IT … even if they're not the roguish keyboard cowboys they used to be.
April 11, 2008 9:41 PM

Profile: Tessa Parmenter
Cisco certifications recently reached 1 million but long-time rumors of the program starting an official job matching service may be actualized this summer.
In an interview conducted by news writer Michael Morisy, Fred Weiller, director of switching product and solutions marketing at Cisco intimated that "they were working on an official Cisco career marketplace to match certified professionals with jobs."
With all the talk of having to survive a recession in the IT industry (whether or not we're actually in one is entirely debatable), extra job-support programs may be the perfect answer.
If you look at some of Cisco's existing sites, however, it seems they've already provided quite the gamut of career-excelling resources: Take, for example, Cisco's career resources page or their Career Connection center which "seeks to link Networking Academy students and graduates with employers who are looking for job-ready IT and Networking candidates." Cisco's Digital Divide Best Practices Web page features job search strategies for entry-level students and more.
What might separate these resources from Cisco's "official" job matching service? Should we expect to see a Dice or Monster-like site from Cisco? And what should people do in the interim (besides visit the previously mentioned sites)?
We see the questions in our SearchNetworking.com editor's inbox every other day: Is it better to get a certification or to get experience? Should I get educated or certified? Even though certification, education and experience all work toward the same goals — doing one seems to prevent you from performing the other; When future IT pros make their way through a higher education program, the requirements of the learning institution can supersede certification goals — and when current IT pros aspire to earn certifications or degrees, many times their employment obligations sap valuable time and energy away from pursuing further education.
To combine all three facets in your job-seeking path, IT training and certification expert Ed Tittel mentions this: "The best thing you can do for yourself … is to get into a degree plan where you also earn certifications on your way to an AA or BA in an IT discipline of some kind. Many programs include such options or requirements nowadays, and will give you the best of both worlds."
Now if those certifications you decide to go into are of the Cisco persuasion, you can kill three birds with one stone, as they might help you find the job opportunity you've been waiting for.
---
April 3, 2008 6:14 PM
Earlier this week, I wrote a post about the SHARKFEST conference, a small and focused networking event that features some very high-powered speakers, namely Internet pioneer Vint Cerf and protocol analysis expert Laura Chappell.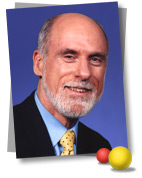 Tim O'Neill has posted a video and uploaded the slides of Vint Cerf's presentation over at LoveMyTool, if you'd like to check them out. Vint's talk covered Internet usage and growth in the 21st century so far, how technology and protocols are changing, what the drivers are behind that change, and how standards groups are working on adapting technology to meet future demands.

Laura Chappell has quite an extensive recap of SHARKFEST posted on her Inside Laura's Lab blog. If you can make it through her entire post, you'll truly feel like you were in attendance! Also stay tuned to SearchNetworking.com for more from Laura; she'll be joining us soon for a virtual trade show on network monitoring. For now, click over to her latest animated article at Novell Connection Magazine. This one explains everything you need to know about TCP connection loss.
(Updated 4/8/08.)
---
April 2, 2008 3:29 PM
So I'm not going quit my day job and run off to The Onion anytime soon, but my recent efforts at spoofing a Cisco announcement did at least fool someone, some of the time. The article stated Cisco was planning on replacing current "carbon-based" layer 8 appliances with sturdier, less fault-prone, and less human counterparts. A confused reader with an India Times e-mail address (reporter?) sent a follow up e-mail to me:
***Kindly put some Lights***
Dear morisy,

I read the artical from tech target on Cisco re-thinks Layer 8 networking with green components . But its diffcult for me to understand what actually u are going to tell us.

The only thing that i understood is that cisco is going to launch T-Series products which are based on layer 8 . And which are environment friendly. Kindly can you put some lights on the same in brief….

Regards,
–Name Removed–
The "layer 8" I was referring to, of course, was a reference to the 7 layer OSI model, though even some experts think users should count as an eighth level, given how many problems they cause in the network. No BitTorrenting! No streaming music! If only there were a way to patch and re-boot …
Fake news aside, if you ever have questions about an article, really wish we'd cover something, or think my writing is unclear, wishy-washy, and unfit for print, e-mail us! I love hearing from readers, and the more feedback we get the more on target we can make our coverage. I can be reached at mmorisy at techtarget.com.
If fake news is more your thing, though, check out Alex Howard's blog post recapping yesterday's April Tomfoolery.
---
April 2, 2008 2:53 PM
Yesterday was April 1, better known in U.S. office culture as April Fool's Day. Internet news pranks abounded, including the sighting of a Steve Jobs slime mold. On SearchNetworking.com, Michael Morisy revealed how Cisco was re-thinking Layer 8 networking with "green" components — in other words, replacing poorly functioning end users with efficient T-series robots. Check out what he says about Al Gore.
ThinkGeek.com, up to their usual tricks, (their 8-bit tie prank was such a hit that now it's a real product!) launched a handful of what I can only assume are spurious products, including the Personal Soundtrack T-Shirt, which "features a working speaker on the front and can play background music and sound effects at your command," including "exciting chase music" for walking your dog.
So maybe you can't (yet) buy a T-shirt to provide a personal soundtrack. But you could get an iPod shuffle, upload all your favorite music, clip the iPod on your 8-bit tie, and he
ad to work. In no time you could be plugging in cables to the Peter Gunn theme… sneaking through the server room with some pizzicato strings… opening up a malfunctioning server with P-Funk's "Give Up the Funk (Tear the Roof Off the Sucker)"… tossing back a cold Red Bull to some Twisted Sister… Well, you get the picture.
Suppose you don't want to shell out for the iPod. Well, then… Take a look at the IT Knowledge Exchange's April iPod contest. They'll enter you in a drawing to win an iPod shuffle just for linking to them (see full details in their blog). And that's no joke!
---
March 30, 2008 1:53 PM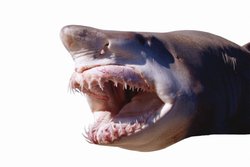 Just when you thought it was safe to go into the NOC….da, dum….da, dum….that's when SHARKFEST sneaks up on you.
Actually, SHARKFEST is an event about protocol analysis, an activity we at SearchNetworking highly recommend to make you safer, in networking terms, at least. The use of protocol and network analyzers can not only root out problems in network performance but also discover all kinds of nasty security holes and potential vulnerabilities in your network. The conference is put on for developers and users of the open source network analyzer Wireshark (formerly known as Ethereal). If you live or plan to be in the Mountain View, Calif., area this week, SHARKFEST will be held at Foothill College today through April 2.
What's really exciting for the Wireshark folks is that the keynote speaker on Tuesday is Dr. Vinton Cerf, a man regarded by many as one of the Fathers of the Internet. Cerf now serves as vice president and chief Internet evangelist for Google (but, hey, we all have to eat, right?), chairman of the board of ICANN and honorary chairman of the IPv6 Forum. According to the SHARKFEST agenda, Vint will be talking about "non-discriminatory network service."
In a press release, Gerald Combs, Wireshark creator and director of open source projects at CACE Technologies, co-sponsor of the event, said, "Dr. Cerf's presence at SHARKFEST '08 is an amazing testament to the importance of the open source movement and the Wireshark project." I have to agree. Although Vint's role at Google is "evangelist," you don't see him speaking often to IT audiences, so his presence is quite a coup. I hope the attendees think of some tough questions to challenge him.
So SHARKFEST has a lot going for it. 1.) It has a very cool name (despite the hyper-capitalization). 2.) It has the Father of the Internet. 3.) It has my all-time favorite IT speaker in the whole world: Laura Chappell. She'll be giving sessions on trace file analysis, TCP/IP resolution processes, network forensics, cool security tools, and case studies about solving network performace issues with WireShark.
Laura is the founder of Wireshark University and the Protocol Analysis Institute. She has trained thousands of network and security administrators, saved hundreds of companies from ruin and embarrassment, and worked extensively with government agencies to safeguard networks and improve security measures.
If you have not seen Laura Chappell in action, you do not know what you're missing. Not only is she funny and energetic and a riveting speaker, but she will show you things you can find out about your network that you never thought were possible. All with very simple, mostly free, tools. She's so neat that Disney has optioned a script tentatively called "Mother of Invention" based on her life.
---
March 21, 2008 8:21 PM
Chances are you deal with industry analysts pretty often, whether your company pays for their services or whether you meet with them at conferences. And if you don't talk to them, your boss probably does. As a tech journalist, I talk to a lot of industry analysts on a daily basis. I rely on them for insight into nearly all the stories I write and edit.
Over the years I've recognized that analysts are like anyone else. Most of them know what they're talking about. Some of them don't. Sometimes its hard to know when these people who are paid to be the experts on a subject really are the experts they're purported to be.
That's why it's so useful to hear from paying customers of these analyst firms about their experiences. Sam Lawrence, chief marketing officer of Jive Software, a social software vendor,
blogged this week about his experiences with two shops: Gartner and Forrester Research, two of the the biggest IT research and consulting firms out there. He's assigned them letter grades based on how they treated his company, both before Jive became a paying customer and after it signed up with them.
Forrester scored a B and Gartner scored a C-. Lawrence was happier with Gartner before he became a paying customer. After he signed on with them, its performance declined, according to his blog. Forrester has been relatively steady in its performance throughout.
From my own experience, I've found that Gartner and Forrester both have a number of intelligent and well-informed analysts who are always willing to help me with a story. I couldn't do my job without them. And both firms have very helpful media relations people on staff. In general, however, I've always found Forrester's analysts more accessible on a daily basis. I'm not sure if their paying clients feel the same way, but with Lawrence and Jive that seems to be the case.
Lawrence also offered praise for some of the smaller, more specialized research firms out there, such as The 451 Group, RedMonk, Jupiter, and specifically Mike Gotta, an analyst with the Burton Group who specializes in collaborative technology. I've worked with all of these firms over the years, along with Mike and a bunch of other people at Burton Group, and I agree that they're a big help.
What firms do you depend on to give you expert advice?
---
March 20, 2008 9:07 PM
In networking news on a larger level, Verizon Wireless has officially won the coveted C block in the FCC's closely watched wireless auction. From a statement Verizon issued:
"We are very pleased with our auction results. Specifically, we were
successful in achieving the spectrum depth we need to continue to grow our
business and data revenues, to preserve our reputation as the nation's most
reliable wireless network, and to continue to lead in data services and
help us satisfy the next wave of services and consumer electronics devices.

"The bids we won include a nationwide spectrum footprint covering 298M
Pops, plus 102 licenses for individual markets covering 171M Pops.

"In compliance with the FCC's anti-collusion quiet period rules,
Verizon Wireless cannot comment further until that period ends."
Google reportedly won no auctions. The spectrum will be freed up February 17, 2009. I can't find the FCC's official statement on their website right now, but look for continuing coverage on SearchTelecom.com. Big day for Verizon Wireless, as they also announced more information about their "any application, any device" plans.
---
March 19, 2008 7:26 PM
Cisco has been relatively quiet at VoiceCon Orlando 2008. Well, they did make a bit of a splash today with a keynote address that featured CEO John Chambers and former vice president Al Gore discussing how communications technology can do its part to fight global climate change. I'll have more on that later over at SearchUnifiedCommunications.com.
However, unlike many of the vendors here, both big and small, Cisco made no major announcements. Every other vendor here killed a small forest of trees to print out press releases about new products, new partnerships and new customer wins. Cisco was content to demonstrate some of its existing flagship technologies, such as telepresence.
While in Orlando this week, I did meet with Alan Cohen, Cisco's vice president of enterprise solutions. He hinted at some news Cisco would be offering up later this year.
First of all, something is clearly brewing with WebEx, the online meeting technology that Cisco acquired last year.
"I'd say stay tuned to the WebEx space," Cohen said. "When you look at our unified communications portfolio, our UC product stack, it's about messaging, IP telephony, contact center, Cisco mobility. But its also about new video and visual products like telepresence and WebEx. You'll see tighter integration between premise UC products and WebEx products."
It sounds like Cisco is poised to integrate WebEx into its UC platform as some sort of collaboration space.
Cohen said something is also brewing with Securent, which Cisco bought last November. Securent is a policy engine, which has now been renamed Cisco Policy Manager. Cohen said Cisco will be making an announcement with Securent later this spring and he hinted that this announcement would help companies collaborate with each other.
"The question isn't, can you and I send email or share files," Cohen said. "The question is, can I enter your UC environment to collaborate with you and basically be a part of your business in a digital way? You need a policy that says you're allowed from this hour to this hour to come into this part of my office digitally and see my information stream. Expect to see a lot more on this from us."
It also sounds like Cisco is getting ready to make some noise in the social networking space by leveraging recent acquisitions such as Tribe.net and Five Across.
"What we see is when you take business unified communications and add social networking, you get collaboration," Cohen said. "What we're working on is making social networking safe and reliable for business. You'll see a lot of that in our product direction. I think you're going to see a larger vision of that."
So Cisco has been somewhat quiet this week, but it sounds to me that they'll be announcing some very interesting products later this year in the communications and collaboration area. Stay tuned.
---
March 19, 2008 4:00 PM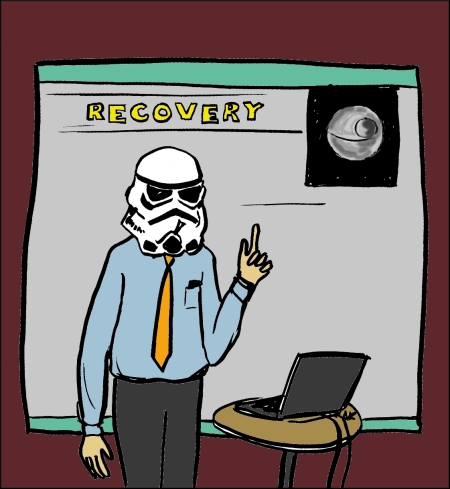 The other bad news is that the backup systems in the data center were not yet operational…
> Interested in disaster recovery? You can learn more in the Storage Decisions Disaster Recovery Virtual Seminar, March 27th from 9:00 a.m. to 5:00 p.m. ET. Registration is open now.
> View all our IT Guy cartoons on SearchNetworking.com.
---