---
September 17, 2008 5:51 PM
This week at ITExpo West 2008, SIP trunking providor Broadvox debuted their addition to the world of IT-themed webcomics: Adventures of IPMan.
According to Broadvox's press release, "IP Man and [his sidekick] Metoo were conceived to captivate and entertain telephony experts while they battle the enemies of IP Communications: the evil Mr. Bellhead, Noise, Jitter and Echo."
While the three episodes of the comic available on the IPMan website are all obvious pitches for Broadvox, there is a pretty amusing Space Invaders-style game (dubbed "Tele-vaders") — and episode two of the comic strip, especially if read aloud, offers several opportunities for Michael Scott-esque "that's what she said" quips.
But it's not all fun and games — if your boss walks by, you can quickly navigate to the "shields" page and read about fundamentals of IP service delivery, such as QoS and network reliability.
September 15, 2008 10:40 PM

Profile: Tessa Parmenter
Riverbed, a well-known vendor in the WAN optimization space, is now expanding their product line to include a new storage optimization appliance called Atlas — which will place them as a strong contender in the storage market space. Although the product is not set to launch until the beginning of next year, it is said to revolutionize data storage by applying some of its WAN optimization tricks to the server.
How will Atlas put them on the map? The concept of the technology is as VP of Product Marketing Alan Saldich says: "It's almost like virtualizing data."
For those unfamiliar with their typical WAN optimization deployment, steelhead appliances are applied to either side of a WAN link to conduct deduplication in storage file servers. But Riverbed's Atlas steelhead appliances will break files down into bits, and send only information to the server that hasn't been seen before.
"The Atlas appliance is very much like [an] indexer. It doesn't hold the information; it holds pointers to where that information is stored," says Saldich.
Since so much of back-up data is duplicated, Riverbed finds their method would potentially save as much as 80% of storage space in file servers.
What does this mean for their WAN optimization products? Although some may see this product announcement as a way for Riverbed to drift away from their original market, they are merely diversifying their portfolio. PR rep Nicole Schlossberg says "Riverbed is not leaving the WAN optimization space. Atlas is an addition to the product line."
The line between network and storage markets is too permeable for a vendor to see them as two separate spaces. It makes sense that a WAN optimization vendor could also optimize your storage. And though the marketplace has dissolved the line between these two siloed groups, the workforce hasn't moved its IT structure to adapt.
---
September 12, 2008 8:44 PM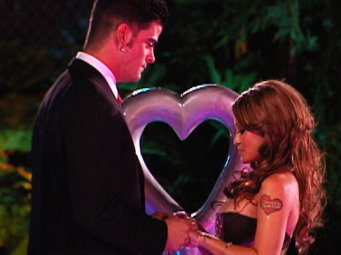 When it comes to enterprise Wi-Fi, the industry's got enough drama for an MTV reality series, with constant bickering over what WLAN architecture's better, or which .11n product truly supports PoE, or which skeezy AP went home with a stranger last night.
All this is to say it's not surprising there's a lot of back and forth about a rumored Juniper acquisition of Aruba or Meru. Mergermarket.com reported that two analysts and another source think a Juniper purchase is looming, and these two are the likely targets.
Chris Silva, Forrester analyst, had his own theory: Juniper, indeed, was ready to bite, but Aruba is too expensive and Meru might be too weird:
So, there it is, I'm drawing a line in the sand that the acquisition target is not Aruba, perhaps Meru and potentially another, even smaller vendor. Nothing short of hedging on my part, I suppose, but I will say this: WLAN is a logical line extension for Juniper, and I'm not ruling out – but rather expecting – at least one more acuqisition before the year is out.
We followed up with Chris to name names, and he kindly got back to us.
"It's a tough call," he e-mailed. "Bluesocket seems to be one of the last men standing. Aerohive is too small and too new and Extricom, while likely a cheaper buy than Meru, is the same technology without the customer list."
Aruba, however, doesn't seem to be sitting at home waiting for Juniper's phone call. They've teamed up with Foundry to form a "co-marketing relationship between the companies' wired and wireless LAN products for Federal customers." A small step for LAN, to be sure, but maybe signaling a future giant leap (acquisition?) for LAN-kind?
Straight from Aruba's announcement of the "relationship":
"This collaboration affords Aruba and Foundry the opportunity to target a sizable Federal market in need of new and replacement secure networking infrastructure," said Keerti Melkote, Aruba's co-founder and chief technology officer. "We have steadily enhanced our suite of wired products, including wired remote networking technology, to complement our industry-leading wireless LANs. As Foundry's first wireless LAN vendor to be designated an Ironpowered Technology Partner, we're now in a unique position to co-market our products, together with Foundry switches and routers, across a broad range of Federal applications."
Sounds awfully cuddly to me.
---
September 9, 2008 5:42 PM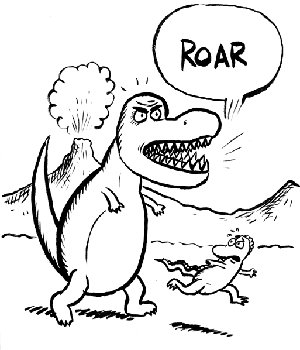 Juniper's had no qualms in hiding their enterprise ambitions, and now they might be looking to fill out their portfolio to include wireless options, according to a mergermarket.com report, which references an unnamed source and two analysts:
Eric Suppiger, analyst at Signal Hill, noted that Juniper, which began as a company selling routers to telecom carriers, acquired an enterprise networking business when it purchased Netscreen for USD 4bn in 2004. However, continued Suppiger, it lacks a wireless portfolio to compete with Cisco Systems. The second analyst said "Juniper needs a wireless play."

Suppiger predicted Juniper will acquire either Aruba or Meru, but not both since they sell similar products.
One of the main attacks Juniper currently endures is that they don't offer end-to-end solutions for the enterprise, a problem they've been working hard to fix. A wireless play would go a long ways towards letting IT organizations become "Juniper shops," and both Aruba and Meru are names taking seriously in wireless networking circles, although the latter's non-traditional "blanket" approach might give some pause.
Further Reading:
Image courtesy of Dylan Horrocks.
---
September 8, 2008 8:12 PM
Despite Cisco's own lack of self-confidence, at least somebody's rooting for the little guy*: Reuters reports that Goldman Sachs has named the networking giant one of its favorite technology companies, and it said chances were good that sunnier days lie ahead despite Cisco CEO John Chambers saying it will be over a year before the company sees a sales rally.
[Goldman analyst Simona Jankowski] said Cisco could exceed its own estimates and the company's financial analyst conference on September 16 could provide a "positive catalyst."

"Despite a cautious near-term view of the business driven by the macro environment, we expect management to maintain its bullish long-term 12 to 17 percent growth outlook, and provide details around its strategy, product roadmap and business positioning that could bolster investors' confidence in those targets," she said.
Part of the good news? What Jankowski said was a surprise jump in the number of companies expected to increase networking equipment spending this year, 54 percent from 42 percent.
*Little for a multinational communications conglomerate.
---
September 3, 2008 7:37 PM
If you're looking for a new job and you have networking skills, you are in luck. Even in this weak economy CIOs are looking for you.
Seventy percent of CIOs in a new survey listed network administration as a technical skill most in demand in their IT departments. This stat comes from IT staffing firm Robert Half Technology, which just published its quarterly survey of the hiring plans for 1,400 CIOs from companies with more than 100 employees. The firm asked CIOs to list the technical skills most in demand within their companies. They were allowed to give multiple responses. At 70% network administration was the top skill in demand, followed by Windows administration and desktop support (both at 69%). Wireless network management skills (47%) and telecommunications support (44%) are also in demand.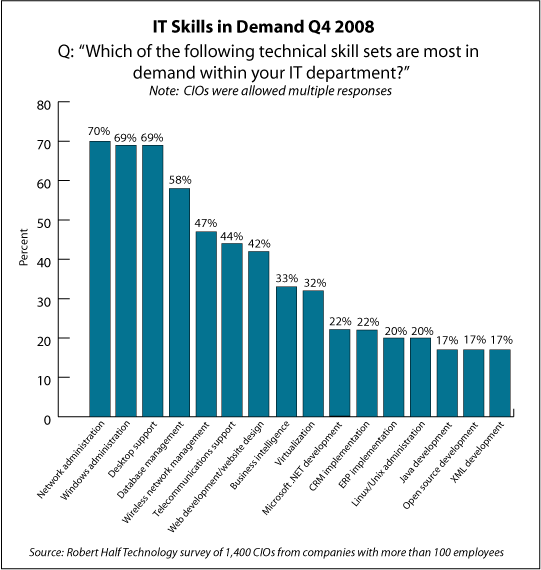 CIOs also identified which job areas areexperiencing the most growth in their IT departments. Networking placed second at 14%, behind help desk and end user support (18%). Robert Half said in its press release that networking had been the biggest growth area in IT departments for the past year, but had slipped to second this quarter. Still, second isn't so bad.
This should come as good news to networking pros since new IT jobs are scarce overall. The survey found that just 11% of CIOs are adding new staff this quarter, a two-year low, down from a high of 17% in the third quarter of last year. Three percent of CIOs plan to cut staff. So while server administrators and Web developers are scrounging for new jobs, networking pros shouldn't have too much trouble.
---
September 2, 2008 5:17 PM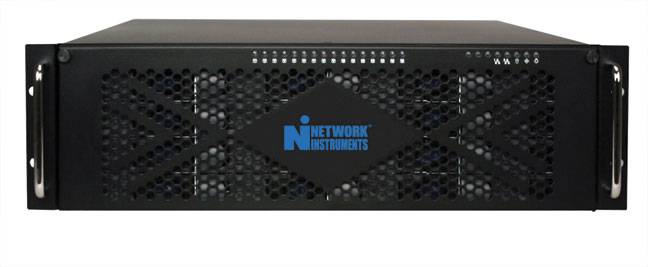 Who needs a DeLorean and its one point twenty-one jiggawatts when you can have a GigaStor SAS, which stores 288 TERABYTES of network data?
According to a press release from Network Instruments, GigaStor "is the largest retrospective network analysis (RNA) platform available for storing and capturing network packets and transactions for later analysis and investigation." Network Instruments said that the vast capacity was needed as more networks tap into 10 Gigabit Ethernet, particularly for those companies with larger data centers. The appliance was originally designed for a military customer, according to the company, who needed to store a month's worth of networking data.
---
August 20, 2008 9:27 PM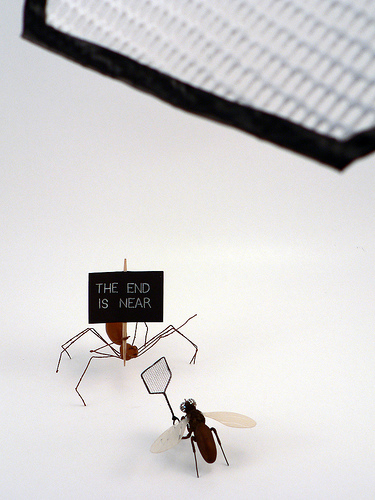 That's the message received when I got on the phone with Arbor Networks' Scott Iekel-Johnson and Haakon Ringberg, the authors of the recent buzz-generating report that found true IPv6 adoption is staggeringly low, and network engineers might agree .
Ringberg said there were any number of metaphors that could apply, ranging from the classic chicken and egg to the more ominous slowly moving train or, Stephen King-esque, slowly rising water. But the real point, he said, is just because there's plenty of IPv4 addresses for all today, they're eventually going to go the way of the slow-moving Dodo, and service providers and IT departments alike need to be ready.
"When the critical moment comes, [IT departments] might not have enough time to get ready," he said. "Their job right now is to be pushing the vendors to be ready to make the switch."
But doesn't that nifty IPv4-IPv6 tunneling mechanism solve these issues? Aren't we OK migrating 1% at a time (as the report states our current migration status is)? No!
"They're really not compatible," said Iekel-Johnson, who said IPv6 adoption needed to be end-to-end to get the full benefits designed into the protocol, and these half-baked implementations lead to hackery such as the over-use of NAC and a generally less-reliable network.
"The end is coming, whether it happens in 2011 or 2015, no one can be sure, but the date is coming when the switch will be necessary," said Ringberg, and those who ignore his words do so at their own peril. "It's always cheaper to migrate to these solutions over a long period of time."
Further Reading:
---
August 20, 2008 3:04 PM
> Check out the classic xkcd referred to here, "Useless," or the latest xkcd webcomic.
> View all our IT Guy cartoons on SearchNetworking.com.
---
August 14, 2008 7:24 PM
A new blog popped up this month that any IT pro who has ever hated his manager can relate to. "Where is Bob? Tales of an absentee manager" appears to be a clever blend of fact and fiction. I guess it's up to you to decide just how real it is. The blog is ostensibly written by "Anna Shore," a Windows engineer with the Small IT Group (SITG) at at Big Private University (BPU) somewhere in New York City. Anna tells the tale of a small IT team that had gotten by without a manager for several months after its former competent leader moved on.
Then Bob arrives. Hired as the university's new IT manager, Bob is a slovenly creep who says something inappropriate or offensive to just about everyone. Here is Anna's first interaction with him:
"So, you are the girl at the office," he uttered with a smirk. "We had a girl at the office at my last job. She made the best coffee! Better than Starbucks!"

"I am in charge of the Windows environment," I replied, deciding to give him another chance. Sexual harassment could be charming, if done properly.

"I know a guy at Microsoft. VP," he said definitively, and looked away. Our first conversation was over, and I immediately began to resent the fact that it wouldn't be our last.
Beyond being a cretin, Bob also seems pretty clueless about technology. And not long after he takes over the department he begins playing hooky from work quite frequently, citing transparent excuses like car trouble and food poisoning. Anna's descriptions of Bob's incompetence and his absenteeism are deliciously well written.
Some of the details in this blog are too outrageous to be true, which leaves me thinking this is based pretty loosely on reality. Somewhere out there is a university IT department with a lousy manager. And whoever is writing this blog is definitely working there. Well, after writing that last sentence, I think there are probably scores of university IT departments with lousy managers . If I include corporate IT departments in that estimate, it probably ranges into the hundreds, maybe the thousands. Just read some of the comments readers have posted on the blog.
"Mike D." wrote:
It makes me laugh…and, sadly, it makes me cry……I also have worked for a "Bob," although not quite as bad as yours….thanks for sharing! Keep it up! Can't wait to read more.
And "Bunny wrote:
Anna: I'm Bunny and I work at Huge Private University (HPU) and I'm an IT technician here. About four months ago, my uberboss hired Mike, the new manager. Your stories are disturbingly similar to what we have encountered here thus far … down to the sexual harassment and the technical as well as personal incompetence. And of course … the absence. At least, our Mike has the good graces to never give an excuse or even write us an email. We are thinking of starting out own blog about this … you have been a source of inspiration.
Today's entry about Bob's resentment of his predecessor (Jim), might be the best entry I've seen yet. It's all about how Bob feels insecure about Jim's legacy as a popular manager, so he makes a series of pathetic attempts to erase that legacy. All of them fail, including this particularly delicious one:
But that wasn't enough, and Bob launched his foolish attack on our quips. The quips are a database of short quotes that Jim began to accumulate since the early days of SITG. Over time, each staff member made a lasting mark on the quips database. Our collection is eclectic, with selections from Mitch Hedberg, Rita Rudner, Jason the Intern, and many others. The quips are a happy addition to our day. They pop up on the pages of our ticket system, so whenever you start getting bummed out because your work queue is so very large, you can be cheered up with an amusing sentiment from Douglas Adams or Yakov Smirnoff.

And because about half of the quips were entered by Jim, Bob saw this as a direct threat, which had to be dealt with immediately. So one day, Bob stayed late, and manually (oh, yes indeed) deleted every single quip entered by Jim (about 1500 of them). This could've been done with one brief line of SQL, but Bob, of course didn't know that. The following morning Dave noticed that the quips database had shrunk, and assumed that there was some sort of corruption or malfunction. So, he promptly restored the original database from the previous night's backups. That night Bob stayed late again, clickety-clicking his way through 1500 records. This continued for a week – Bob's futile deletes, Dave's unassuming restores.
---