---
September 3, 2008 7:37 PM
If you're looking for a new job and you have networking skills, you are in luck. Even in this weak economy CIOs are looking for you.
Seventy percent of CIOs in a new survey listed network administration as a technical skill most in demand in their IT departments. This stat comes from IT staffing firm Robert Half Technology, which just published its quarterly survey of the hiring plans for 1,400 CIOs from companies with more than 100 employees. The firm asked CIOs to list the technical skills most in demand within their companies. They were allowed to give multiple responses. At 70% network administration was the top skill in demand, followed by Windows administration and desktop support (both at 69%). Wireless network management skills (47%) and telecommunications support (44%) are also in demand.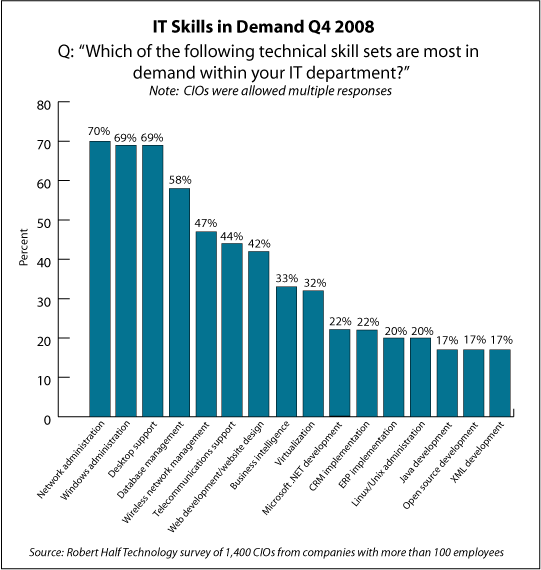 CIOs also identified which job areas areexperiencing the most growth in their IT departments. Networking placed second at 14%, behind help desk and end user support (18%). Robert Half said in its press release that networking had been the biggest growth area in IT departments for the past year, but had slipped to second this quarter. Still, second isn't so bad.
This should come as good news to networking pros since new IT jobs are scarce overall. The survey found that just 11% of CIOs are adding new staff this quarter, a two-year low, down from a high of 17% in the third quarter of last year. Three percent of CIOs plan to cut staff. So while server administrators and Web developers are scrounging for new jobs, networking pros shouldn't have too much trouble.
September 2, 2008 5:17 PM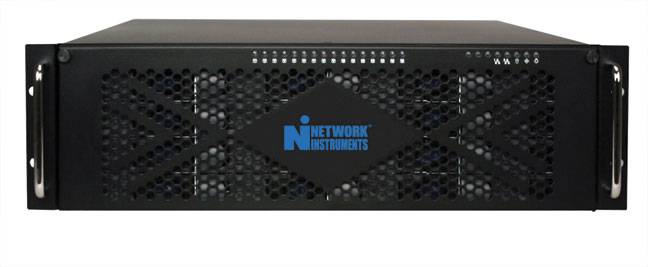 Who needs a DeLorean and its one point twenty-one jiggawatts when you can have a GigaStor SAS, which stores 288 TERABYTES of network data?
According to a press release from Network Instruments, GigaStor "is the largest retrospective network analysis (RNA) platform available for storing and capturing network packets and transactions for later analysis and investigation." Network Instruments said that the vast capacity was needed as more networks tap into 10 Gigabit Ethernet, particularly for those companies with larger data centers. The appliance was originally designed for a military customer, according to the company, who needed to store a month's worth of networking data.
---
August 20, 2008 9:27 PM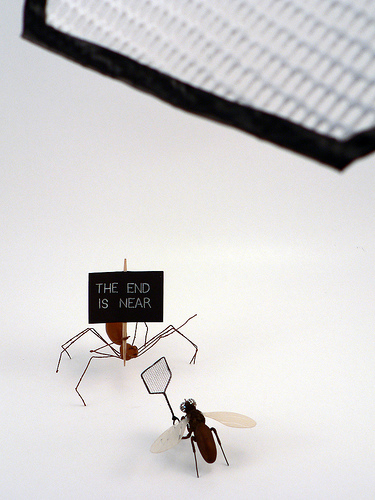 That's the message received when I got on the phone with Arbor Networks' Scott Iekel-Johnson and Haakon Ringberg, the authors of the recent buzz-generating report that found true IPv6 adoption is staggeringly low, and network engineers might agree .
Ringberg said there were any number of metaphors that could apply, ranging from the classic chicken and egg to the more ominous slowly moving train or, Stephen King-esque, slowly rising water. But the real point, he said, is just because there's plenty of IPv4 addresses for all today, they're eventually going to go the way of the slow-moving Dodo, and service providers and IT departments alike need to be ready.
"When the critical moment comes, [IT departments] might not have enough time to get ready," he said. "Their job right now is to be pushing the vendors to be ready to make the switch."
But doesn't that nifty IPv4-IPv6 tunneling mechanism solve these issues? Aren't we OK migrating 1% at a time (as the report states our current migration status is)? No!
"They're really not compatible," said Iekel-Johnson, who said IPv6 adoption needed to be end-to-end to get the full benefits designed into the protocol, and these half-baked implementations lead to hackery such as the over-use of NAC and a generally less-reliable network.
"The end is coming, whether it happens in 2011 or 2015, no one can be sure, but the date is coming when the switch will be necessary," said Ringberg, and those who ignore his words do so at their own peril. "It's always cheaper to migrate to these solutions over a long period of time."
Further Reading:
---
August 20, 2008 3:04 PM
> Check out the classic xkcd referred to here, "Useless," or the latest xkcd webcomic.
> View all our IT Guy cartoons on SearchNetworking.com.
---
August 14, 2008 7:24 PM
A new blog popped up this month that any IT pro who has ever hated his manager can relate to. "Where is Bob? Tales of an absentee manager" appears to be a clever blend of fact and fiction. I guess it's up to you to decide just how real it is. The blog is ostensibly written by "Anna Shore," a Windows engineer with the Small IT Group (SITG) at at Big Private University (BPU) somewhere in New York City. Anna tells the tale of a small IT team that had gotten by without a manager for several months after its former competent leader moved on.
Then Bob arrives. Hired as the university's new IT manager, Bob is a slovenly creep who says something inappropriate or offensive to just about everyone. Here is Anna's first interaction with him:
"So, you are the girl at the office," he uttered with a smirk. "We had a girl at the office at my last job. She made the best coffee! Better than Starbucks!"

"I am in charge of the Windows environment," I replied, deciding to give him another chance. Sexual harassment could be charming, if done properly.

"I know a guy at Microsoft. VP," he said definitively, and looked away. Our first conversation was over, and I immediately began to resent the fact that it wouldn't be our last.
Beyond being a cretin, Bob also seems pretty clueless about technology. And not long after he takes over the department he begins playing hooky from work quite frequently, citing transparent excuses like car trouble and food poisoning. Anna's descriptions of Bob's incompetence and his absenteeism are deliciously well written.
Some of the details in this blog are too outrageous to be true, which leaves me thinking this is based pretty loosely on reality. Somewhere out there is a university IT department with a lousy manager. And whoever is writing this blog is definitely working there. Well, after writing that last sentence, I think there are probably scores of university IT departments with lousy managers . If I include corporate IT departments in that estimate, it probably ranges into the hundreds, maybe the thousands. Just read some of the comments readers have posted on the blog.
"Mike D." wrote:
It makes me laugh…and, sadly, it makes me cry……I also have worked for a "Bob," although not quite as bad as yours….thanks for sharing! Keep it up! Can't wait to read more.
And "Bunny wrote:
Anna: I'm Bunny and I work at Huge Private University (HPU) and I'm an IT technician here. About four months ago, my uberboss hired Mike, the new manager. Your stories are disturbingly similar to what we have encountered here thus far … down to the sexual harassment and the technical as well as personal incompetence. And of course … the absence. At least, our Mike has the good graces to never give an excuse or even write us an email. We are thinking of starting out own blog about this … you have been a source of inspiration.
Today's entry about Bob's resentment of his predecessor (Jim), might be the best entry I've seen yet. It's all about how Bob feels insecure about Jim's legacy as a popular manager, so he makes a series of pathetic attempts to erase that legacy. All of them fail, including this particularly delicious one:
But that wasn't enough, and Bob launched his foolish attack on our quips. The quips are a database of short quotes that Jim began to accumulate since the early days of SITG. Over time, each staff member made a lasting mark on the quips database. Our collection is eclectic, with selections from Mitch Hedberg, Rita Rudner, Jason the Intern, and many others. The quips are a happy addition to our day. They pop up on the pages of our ticket system, so whenever you start getting bummed out because your work queue is so very large, you can be cheered up with an amusing sentiment from Douglas Adams or Yakov Smirnoff.

And because about half of the quips were entered by Jim, Bob saw this as a direct threat, which had to be dealt with immediately. So one day, Bob stayed late, and manually (oh, yes indeed) deleted every single quip entered by Jim (about 1500 of them). This could've been done with one brief line of SQL, but Bob, of course didn't know that. The following morning Dave noticed that the quips database had shrunk, and assumed that there was some sort of corruption or malfunction. So, he promptly restored the original database from the previous night's backups. That night Bob stayed late again, clickety-clicking his way through 1500 records. This continued for a week – Bob's futile deletes, Dave's unassuming restores.
---
August 12, 2008 4:31 PM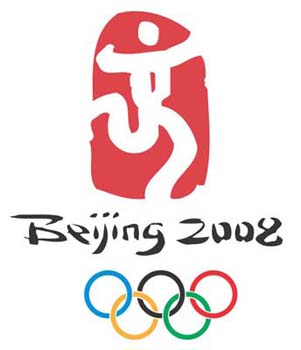 It sure sounds like it from where I sit sometimes. Shamus has a piece where he reports on how streaming Olympics video will drain corporate bandwidth, and what some IT departments are doing (or not doing) to curb bottlenecks. Talking to Blue Coat and Cisco yesterday, I felt privy to some evil conspiracy: Not only do they sell equipment that helps IT manage massive influxes, but they're helping create and send through all that pesky HD content. Where's their compassion for the common man?
As if this was not bad enough already, Tallulah David, who does PR for Merritt Group, pointed me to another scary Olympic angle on SOPHOS labs' security blog: Ne'er-do-wells tapping into the Olympic excitement to spread exploits through Olympic-themed trojans and even legitimate news agencies like the AFP, with many of their partners falling victim to a SQL injection attack.
Even Beijing National Stadium, the site of the opening ceremonies and one of the most advanced venues I've ever seen, suffered a Blue Screen of Death during its critical moment in the spotlight.
And this doesn't even touch all the non-technical scrutiny the networking profession has received based on China's massive Internet filtering and firewalling project. Why can't IT just cheer for Team USA, or Team China or India or Britain, in relative peace for once? Is that too much to ask?
---
August 11, 2008 4:52 PM
Shocking news: The RFID fare card system that the Massachusetts Bay Transportation Authority (MBTA) uses on its buses and subway is totally hackable.
This past weekend, three Massachusetts Institute of Technology (MIT) students (Alessandro Chiesa, RJ Ryan, and Zack Anderson) were supposed to deliver a presentation at Defcon, a hacker conference in Las Vegas, about how they hacked the MBTA's "Charlie Card" fare card system. They created software that allowed them to create clones of the RFID cards that could allow them to ride for free on the transit system forever.
They made one mistake. Before delivering their presentation, they met with MBTA officials to warn them about the transit system's insecurity and to offer tips on how to protect it. The MBTA responded by seeking and winning a court injunction, preventing the students from presenting their findings.
However, the injunction didn't come through until after the students had already distributed copies of their PowerPoint presentation to all Defcon attendees. Those slides are now available online via The Tech, MIT's student newspaper.
The slides reveal some very disturbing but unsurprising pieces of information. For instance, the turnstile control boxes in Boston's subway stations are often unlocked and wide open. High-tech surveillance stations are often left unattended (I've seen this myself many times at the Back Bay T station.). Official MBTA materials, such as MBTA inspector coat patches, MBTA hats and MBTA license plates are available on eBay. The students were even able to find an unlocked room where the network switches that connect fare card vending machines to the MBTA's internal network are located.
Was the MBTA trying to get hacked? Look at the photographs and see for yourself.
This should come as no surprise. After all, this is an organization that is running a $75 million deficit, despite a 27% fare increase in January 2007 and a 6.1% increase in ridership during the last fiscal year. Does anyone expect them to run a tight ship?
Any organization in Boston should be on its toes at all times. MIT is known for its hacking hijinx. Just look at the school's own website, where you can find a gallery of Interesting Hacks to Fascinate People.
---
August 4, 2008 8:22 PM
Last Friday, I held a conference call with a small group of network engineers to discuss some of their job challenges and interests. One topic that came up was the challenge of managing people in a technical job context. Someone recommended that we all check out a blog called Rands In Repose.
So today, I spent the better part of my afternoon reading some of the various essays on the blog, including The Nerd Handbook and a promo for his book, Managing Humans. I found out that I, along with many of my friends and co-workers, suffer from N.A.D.D.
It's good stuff, and I'll now share the recommendation with you as well. I just ask that you keep The Network Hub open in a separate browser tab; you'll probably need to do that anyway if you have N.A.D.D. too.
---
July 23, 2008 8:45 PM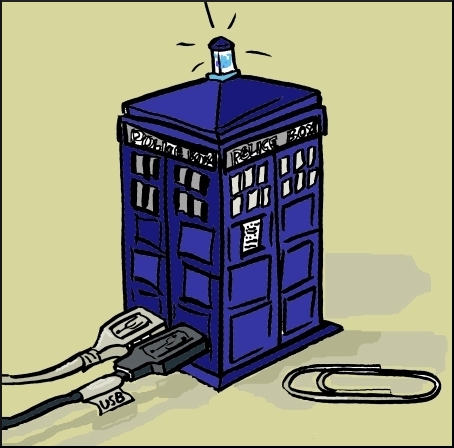 "The disappointing thing is there should be more ports, considering it's so much larger on the inside."
> View all our IT Guy cartoons on SearchNetworking.com.
---
July 22, 2008 4:14 AM
There's one vendor out there who is poised to challenge Cisco Systems' dominance in the data center networking market. No, it's not Juniper with its new line of EX switches. ProCurve Networking by HP is strong, but it doesn't have the high-end core switches that Cisco can now boast with its Nexus family of switches.
No, the real challenger to Cisco might just be a storage networking vendor: Brocade.
Brocade announced Monday night that it has reached an agreement to buy Foundry Networks for $3 billion. The new company formed by this merger will feature Brocade's industry leading storage networking technology and Foundry's line of high-end service provider and enterprise class data center network switching technologies.
Brocade had already signaled its intention to challenge Cisco in the data center when it unveiled its new DCX Backbone switch last January. This chassis-based switch supports 8 Gbps Fibre Channel and emerging converged Ethernet technology. Also known as data center Ethernet, converged Ethernet holds the potential to carry all forms of data center traffic on one fabric. Instead of having separate networks for storage and for servers, companies can have one unified fabric and one set of network devices to provide connectivity in their data centers. Several standards must be ratified before this technology becomes widely available to the market, but Brocade isn't the only vendor to invest in it early. Cisco's new Nexus switches also support converged Ethernet. Both Cisco and Brocade have signaled that this technology is the future of data center networking.
But Brocade's expertise and breadth of offerings in Ethernet technology doesn't extend very far beyond it's DCX product. That's where Foundry comes in. Established in 1996, Foundry has a reputation for building high-density core data center switches favored by very large enterprises, service providers and Internet-class companies. Foundry lists companies such as AT&T, Google, Yahoo, Apple, Discover, Citigroup, Wachovia, AOL, Ticketmaster, MorganStanley and the U.S. Internal Revenue Service as its customers.
With the Ethernet switching expertise of Foundry, Brocade now appears ready to stake out a solid number two position in the data center networking market. A lot will depend on how well Brocade absorbs Foundry. That will take some time. Cisco isn't exactly shaking in its boots today, but it will have to stay on its toes.
---