---
October 1, 2008 8:10 PM

Profile: Shamus McGillicuddy
The financial crisis that the United State is mired in is starting to feel like a never-ending earthquake. The ground is shaking beneath all of us and we're wondering when it will end.
Watching Wall Street go into a meltdown is probably especially unnerving to the IT vendors who provide the infrastructure to companies that have ceased to exist, such as Lehman Brothers.
Bloomberg reported recently that IT spending by financial firms could decline by $4.3 billion next year, the lowest level since 2000. Does anyone remember the year 2000? That was the year the dot-com bubble burst, sending the IT sector into a long tailspin. Everyone has horror stories to tell about those years of companies closing their doors, IT pros losing their jobs and stock options going up in smoke.
The merger of Merrill Lynch and Bank of America alone will result in nearly $2 billion in IT spending cuts. Since that deal went down, JP Morgan Chase & Co. has bought out Washington Mutual and Citigroup bought out Wachovia's banking operations, which will surely cut into tech spending in this market even further.
Some of the bigger vendors on the market should be able to weather this storm. According to Bloomberg, Cisco System derives just 3% of its revenue from the financial sector. Other smaller vendors are probably more exposed than that. Now more than ever, when shopping for new technology or managing existing vendors, it's important to know how financially sound they are.
October 1, 2008 5:41 PM
SearchNetworking.com's very own security expert, Michael Gregg, has written another book: Build Your Own Security Lab: A Field Guide for Network Testing.
This how-to book not only gives you real-world scenarios you'll actually be able to relate to, but the materials you'll need to create your own test lab: It comes with a CD-ROM featuring security and hacking tools as well as open source tools, demo software, and a bootable version of Linux.
As security should never be last on the network administrator's task list — we want to give our readers an opportunity to win this book for free. We have 10 copies of Michael Gregg's book to give away to IT professionals in the United States. (Sorry, we cannot ship books outside the country.) Just go to our Build Your Own Security Lab giveaway two-question survey, and tell us if you've ethically hacked your network. Submitting your response will enter your name into our random drawing which will be held on November 1st. This means you have until the end of October to submit your entry.
If you miss your chance to enter, or don't win a copy — never fear! You can still download Chapter 9 of Build Your Own Security Lab, Securing Wireless Systems — which starts you off with basic wireless know-how and goes on to explain how to ethically hack and secure your wireless systems with various networking tools. Since we all live different lifestyles, this chapter is downloadable as a PDF or as a podcast for when you're on the go.
Do you like this offer? Let us know — or feel free to suggest any other books you're on the lookout for that we could help you get for free.
---
September 30, 2008 2:07 PM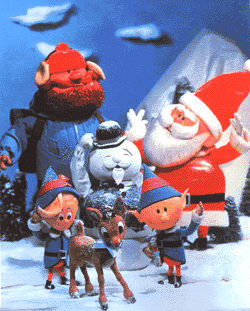 Christmas is coming a little early this year (don't you hate how it creeps up on you?) for Aruba customers. The WLAN equipment company announced the availability of their Adaptive Radio Management (ARM) 2.0 controller software, which can give Aruba mixed-mode Wi-Fi networks a significant boost by better optimizing how and when data is sent. In some tests conducted by Craig Mathias at the Farpoint Group, total throughput was up by as much as 200% in some scenarios (being vendor sponsored and all, take these "ideal scenarios" with a grain of salt).
The update is free to customers with existing support contracts, and also includes improvements on how the network handles "chattery" clients and how it deals with co-channel interference.
Further Reading:
---
September 30, 2008 2:03 PM
Vendor A: "Busy enough for you?"
Vendor B: "Packed in here."
–Two empty vendor booths
There's nothing quite like Vegas, I was told, right before tromping off to Interop New York, and boy were they right. No MacGyver. No high-stakes (or low-stakes, for that matter) poker with the stars. And really, not many announcements. As Rivka Little blogged, going there made you wonder if trade shows are dead, although the Fashion Coterie trade show right next door seemed to be booming (with better swag, too!).
Strangely, one of the biggest presences was RIM, pushing their PBX interoperability as well as showing off some shiny new Bolds. I have to admit, seeing them In Real Life really made me appreciate the upgrade in screen quality over their predecessors. We watched some movie trailers, and I was surprised that they were actually watchable as opposed to the almost farcical activity of watching video on a Curve.
RIM also had David Yach, their CTO of software, give an Interop keynote and lined him up for a series of interviews about the future and philosophy of BlackBerry software.
Cisco, it seems, isn't quite so enthusiastic, as Rivka quoted one Cisco exec: "We don't do these tradeshows the way we used to. Cisco does a lot of it virtually now. And we use our own technology like telepresence to meet with people. Folks are crunched to travel."
And the ones that do make it there? Occasionally sidelined.
Security: What does your company make?
Cisco Executive: EVERYTHING.
–Outside Fashion Coterie trade show floor
The feelings, alas, were not mutual.
Clacker: Oh my God, we missed it!
Fashionista: What are you talking about?
Clacker (with growing horror): We missed the show! These guys are definitely not in fashion!
–Outside of Interop trade show floor
Further Reading:
Thanks to Rivka Little for the overheard tips! Got more? Send them in to mmorisy at techtarget
---
September 22, 2008 5:45 PM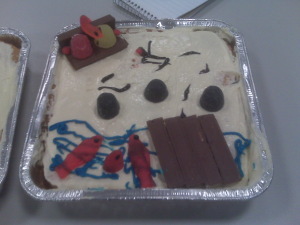 Ahoy! Just in time for our Talk like a Pirate Day blog post (what's a weekend late among old salts?), we hear tales of treachery and triumph, of bold moves and dastardly deeds.
First, matey, is the tale of Cisco's Jabber acquisition. Why would the world's dominant networking gear provider buy a second-tier IM platform? While you may not actually know anyone who uses Jabber, the Extensible Messaging and Presence Protocol (XMPP) Jabber is based on has seen quite a few fans, not the least of which is Google which has embraced the protocol for its Google Talk instant messaging platform.
As Cisco continues to make good on their promise to put structure behind Web 2.0-type tools, Jabber is a good place to start: A widely accepted IM standard heartily approved by the geek crowd which also gives enterprises the control they want. And some are also seeing it as a shot against frenemies Google and Microsoft, like the National Business Review's summary:
IM gains more respectability with the announcement over the weekend that networking giant Cisco will buy Jabber, whose software allows users of rival freebie IM programmes, such as Apple's iChat, Google's Talk, Microsoft Windows Messenger and Yahoo Messenger, to interact with each other, plus send messages to commercial grade programmes such as Microsoft's Office Communications Server.
The article title was even more direct: Cisco guns for Google, Microsoft with Jabber buy.
On a more swashbuckling note, Aruba's taking aim at Motorola, counter-suing the company for patent infringement:
"The first asserted patent was assumed by Aruba in March 2008 as part of its acquisition of AirWave Wireless Inc., while the second asserted patent was issued to Aruba in May 2008," the company said, adding that it is seeking a permanent injunction against use of its patented technologies as well as monetary damages.
The WLAN market is treacherous waters, as we've reported before, so we don't expect this back and forth end until one or the other goes to Davy Jones locker.
Image: SearchNetworking's belated Talk like a Pirate Day cake.
---
September 17, 2008 5:51 PM
This week at ITExpo West 2008, SIP trunking providor Broadvox debuted their addition to the world of IT-themed webcomics: Adventures of IPMan.
According to Broadvox's press release, "IP Man and [his sidekick] Metoo were conceived to captivate and entertain telephony experts while they battle the enemies of IP Communications: the evil Mr. Bellhead, Noise, Jitter and Echo."
While the three episodes of the comic available on the IPMan website are all obvious pitches for Broadvox, there is a pretty amusing Space Invaders-style game (dubbed "Tele-vaders") — and episode two of the comic strip, especially if read aloud, offers several opportunities for Michael Scott-esque "that's what she said" quips.
But it's not all fun and games — if your boss walks by, you can quickly navigate to the "shields" page and read about fundamentals of IP service delivery, such as QoS and network reliability.
---
September 15, 2008 10:40 PM
Riverbed, a well-known vendor in the WAN optimization space, is now expanding their product line to include a new storage optimization appliance called Atlas — which will place them as a strong contender in the storage market space. Although the product is not set to launch until the beginning of next year, it is said to revolutionize data storage by applying some of its WAN optimization tricks to the server.
How will Atlas put them on the map? The concept of the technology is as VP of Product Marketing Alan Saldich says: "It's almost like virtualizing data."
For those unfamiliar with their typical WAN optimization deployment, steelhead appliances are applied to either side of a WAN link to conduct deduplication in storage file servers. But Riverbed's Atlas steelhead appliances will break files down into bits, and send only information to the server that hasn't been seen before.
"The Atlas appliance is very much like [an] indexer. It doesn't hold the information; it holds pointers to where that information is stored," says Saldich.
Since so much of back-up data is duplicated, Riverbed finds their method would potentially save as much as 80% of storage space in file servers.
What does this mean for their WAN optimization products? Although some may see this product announcement as a way for Riverbed to drift away from their original market, they are merely diversifying their portfolio. PR rep Nicole Schlossberg says "Riverbed is not leaving the WAN optimization space. Atlas is an addition to the product line."
The line between network and storage markets is too permeable for a vendor to see them as two separate spaces. It makes sense that a WAN optimization vendor could also optimize your storage. And though the marketplace has dissolved the line between these two siloed groups, the workforce hasn't moved its IT structure to adapt.
---
September 12, 2008 8:44 PM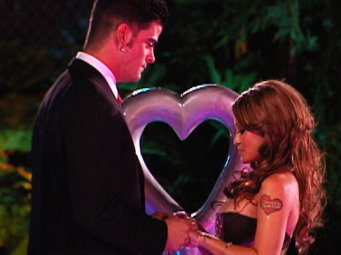 When it comes to enterprise Wi-Fi, the industry's got enough drama for an MTV reality series, with constant bickering over what WLAN architecture's better, or which .11n product truly supports PoE, or which skeezy AP went home with a stranger last night.
All this is to say it's not surprising there's a lot of back and forth about a rumored Juniper acquisition of Aruba or Meru. Mergermarket.com reported that two analysts and another source think a Juniper purchase is looming, and these two are the likely targets.
Chris Silva, Forrester analyst, had his own theory: Juniper, indeed, was ready to bite, but Aruba is too expensive and Meru might be too weird:
So, there it is, I'm drawing a line in the sand that the acquisition target is not Aruba, perhaps Meru and potentially another, even smaller vendor. Nothing short of hedging on my part, I suppose, but I will say this: WLAN is a logical line extension for Juniper, and I'm not ruling out – but rather expecting – at least one more acuqisition before the year is out.
We followed up with Chris to name names, and he kindly got back to us.
"It's a tough call," he e-mailed. "Bluesocket seems to be one of the last men standing. Aerohive is too small and too new and Extricom, while likely a cheaper buy than Meru, is the same technology without the customer list."
Aruba, however, doesn't seem to be sitting at home waiting for Juniper's phone call. They've teamed up with Foundry to form a "co-marketing relationship between the companies' wired and wireless LAN products for Federal customers." A small step for LAN, to be sure, but maybe signaling a future giant leap (acquisition?) for LAN-kind?
Straight from Aruba's announcement of the "relationship":
"This collaboration affords Aruba and Foundry the opportunity to target a sizable Federal market in need of new and replacement secure networking infrastructure," said Keerti Melkote, Aruba's co-founder and chief technology officer. "We have steadily enhanced our suite of wired products, including wired remote networking technology, to complement our industry-leading wireless LANs. As Foundry's first wireless LAN vendor to be designated an Ironpowered Technology Partner, we're now in a unique position to co-market our products, together with Foundry switches and routers, across a broad range of Federal applications."
Sounds awfully cuddly to me.
---
September 9, 2008 5:42 PM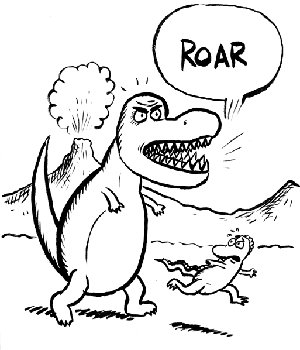 Juniper's had no qualms in hiding their enterprise ambitions, and now they might be looking to fill out their portfolio to include wireless options, according to a mergermarket.com report, which references an unnamed source and two analysts:
Eric Suppiger, analyst at Signal Hill, noted that Juniper, which began as a company selling routers to telecom carriers, acquired an enterprise networking business when it purchased Netscreen for USD 4bn in 2004. However, continued Suppiger, it lacks a wireless portfolio to compete with Cisco Systems. The second analyst said "Juniper needs a wireless play."

Suppiger predicted Juniper will acquire either Aruba or Meru, but not both since they sell similar products.
One of the main attacks Juniper currently endures is that they don't offer end-to-end solutions for the enterprise, a problem they've been working hard to fix. A wireless play would go a long ways towards letting IT organizations become "Juniper shops," and both Aruba and Meru are names taking seriously in wireless networking circles, although the latter's non-traditional "blanket" approach might give some pause.
Further Reading:
Image courtesy of Dylan Horrocks.
---
September 8, 2008 8:12 PM
Despite Cisco's own lack of self-confidence, at least somebody's rooting for the little guy*: Reuters reports that Goldman Sachs has named the networking giant one of its favorite technology companies, and it said chances were good that sunnier days lie ahead despite Cisco CEO John Chambers saying it will be over a year before the company sees a sales rally.
[Goldman analyst Simona Jankowski] said Cisco could exceed its own estimates and the company's financial analyst conference on September 16 could provide a "positive catalyst."

"Despite a cautious near-term view of the business driven by the macro environment, we expect management to maintain its bullish long-term 12 to 17 percent growth outlook, and provide details around its strategy, product roadmap and business positioning that could bolster investors' confidence in those targets," she said.
Part of the good news? What Jankowski said was a surprise jump in the number of companies expected to increase networking equipment spending this year, 54 percent from 42 percent.
*Little for a multinational communications conglomerate.
---