---
November 6, 2008 7:01 PM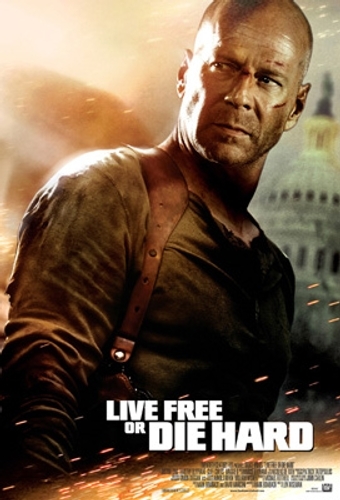 We haven't touched on Juniper's WLAN acquisition aspirations in a while, so I'm happy to throw out another tidbit: Extricom, publicly at least, loves the single life as much as Aruba.
"I've made my opinions vocal before," Mike Doheny, director of corporate marketing for Extricom. "I think in general, in this macroeconomic climate that we're in, no company wants to sell itself voluntarily. Valuations would be dismal. Anyone whose selling out now through these acquisitions is not doing it because they want to do it, they're doing it because they have to do it."
Fighting words from Mike, but he said he sees this time as an opportunity to grab some marketshare.
"Even as we watch the macro-economic news get harder and harder, we had quarter over quarter growth," he said, adding that the wireless LAN's potential to seriously cut op-ex could make the technology counter-cyclical.
"We'll worry about ourselves," he told me. "And we're not going to worry about consolidation."
Background Reading:
October 31, 2008 11:08 PM
 This week, my friends and I decided to assemble our own lists of our all time favorite scary movies in honor of Halloween. I came up with a list of the top 30 movies that scared me the most in my lifetime. While at work, writing about networks and data centers, I starting thinking about what were the scariest movie computers of all time. I came up with a top five list. Here they are. I'm sure you can think of some others. I'd appreciate some other suggestions in order to make this a top 10 list.
1. H.A.L. 9000 (2001: A Space Odyssey): It's simple really. You're on a mission into the far reaches of the solar system and the artificial intelligence that controls your ship starts to misbehave. And no matter how badly he behaves and how many times he puts the life of your crew in danger he keeps speaking in that soothing, creepy voice.
 2. Skynet (Terminator and its many sequels, etc.): I think the 1984 version of Arnold was scarier than any supercomputer, but Skynet sure was relentless. The evil supercomputer from the future just refused to give up. No matter how many times its time-traveling, robotic assassins failed to kill John Connor, it would built another, and another and another – forcing movie studios to make sequel after sequel. Skynet sounds kind of like a botnet. Now I hear "filmmaker" McG is making a post-apocalyptic Terminator sequel with Christian Bale. That's right folks, the man who brought us two Charlie's Angels movies is directing a Terminator movie.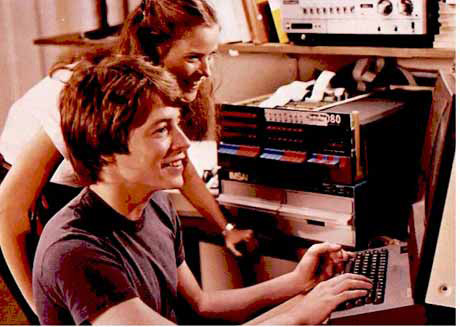 3. W.O.P.R, AKA Joshua (Wargames): W.O.P.R., the Defense Department's ultimate supercomputer, was behaving just fine until Matthew Broderick, the hacker with a dial-up and a IMSAI 8080 home computer, started messing with it. Soon after that W.O.P.R. decided to take over NORAD and bring the world to the brink of nuclear annihilation. Thank god Broderick was such a hardcore gamer. He pwned that mainframe 
3. Colossus (Colossus: The Forbin Project): A decent movie, Colussus is a little dated today, which is strange since it's two years younger than 2001. The movie is about Colussus, a supercomputer that runs America's nuclear arsenal. One day it becomes self-aware and decides it wants to rule the world. Wargames wasn't quite as original as we thought.
4 Proteus IV (Demon Seed): Proteus IV is yet another evil supercomputer. Instead of just destroying things, it wants to procreate. Instead of building cute baby servers and desktops, it wants to do the deed biologically. So it forces itself upon the wife of its creator and somehow manages to impregnate her with a hybrid fetus, half human, half supercomputer. Yikes!
5. The Matrix (The Matrix) The Matrix is pretty scary when you think about it. A supercomputer that's taken over the world and grows human clones to serve as a sleeping energy source to power its circuits. And all its minions (both virtual and real world) were pretty creepy. Of course, the scariest thing in this movie is watching Keanu Reeves try to act.
---
October 31, 2008 8:12 PM
Network security meets George Romero zombie movies: a combination I can't resist. So I had to share this computer zombie post from Peggy Rouse, over in the "Overheard in the tech blogosphere" blog:
"Before a zombie hunter can kill some zombies he has to find them. In themovies the hero can listen for low sorrowful moans or slow shuffling feet to track them down, or just look for the carnage of half eaten people. On your network you can look for similar signs of the undead so you can blast them to oblivion."
— Adrian Duane Crenshaw, LAN of the Dead: Putting computer zombies back in their grave, Ash style

Unlike a lot of bloggers who write about zombie armies, Adrian doesn't just scare you — he actually tells you how to hunt down zombies on your network and and kill them.  Recommended reading.
If you encounter any actual zombies, on the other hand, remember to aim for the head.
Happy Halloween!
---
October 29, 2008 6:00 PM
Want to pick long-time Cisco CEO John Chamber's brain? Want to track Cisco CTO Padmasree Warrior's daily insights? Now you can, thanks to Harvard Business Review and the magic of Twitter.
HBR recently posted a lengthy interview with John Chambers which covered everything from his management style to strategies for weathering the economic storm. It's light on the technical details but does give a fair amount of insight on where he believes the future is headed, and how networking will take it there:
In terms of what's happening right now, I think the biggest market transition is the shift to a more collaborative world, which is only made possible by what we call an "intelligent, network-centric" world. This network-centric world encompasses the whole range of communication experiences and seamlessly delivers information. Consumers will access voice, the web, e-mail, and video by any of the 14 billion devices that we think will be connected to the internet by 2010, all loaded onto the network. In the very near future, for example, you won't need to hang up your cell phone if you want to switch to a landline; you'll stay connected as you change devices, as long as they're all connected to a network.
It's pretty high-level stuff and mentions some of the customer-centric strategies Chambers said have kept the company competitive throughout the years.
For a more intimate look at a Cisco executive, check out Warrior's Twitter feed, where occasionally readers are greeted with the mundane — "Halloween party in 15min. Costume-ugh, not done. Skip or go as is?" — but more often can get clued into regular reading gems on a variety of technical and leadership topics, handy for any ambitious IT professional.
---
October 28, 2008 3:00 PM
Sometimes the little guy wins.
According to our sister site, www.SearchITChannel.com, Cisco Systems has to fork over $6.4 million to a former channel partner. A jury in Orange County, Calif., found that Cisco had poached a customer from its value-added reseller (VAR) Infra-Comm and then kicked the VAR to the curb when the company's owner sued Cisco for damages.
Infra-Comm had accused Cisco of violating its deal registration agreement by taking a prospect for a $1.5 million IP telephony deal from the VAR and handing it to AT&T. After Infra-Comm sued, Cisco kicked the company out of its partnership program, costing the VAR about 90% of its business. Cisco countersued Infra-Comm, alleging that the VAR had violated a contract and was unlawfully continuing to use Cisco's name to do business. The jury agreed that Infra-Comm had unlawfully used Cisco's name, but declined to award Cisco any damages.
This is all a very sordid story, and the court case may have set an important precedent about the nature of relationships between vendors and channel partners. To find out more about it, read SearchITChannel's stories about the verdict and the lawsuit.
---
October 20, 2008 10:03 PM
Have you been eyeing Cisco's TelePresence ever since Vice President Noah Daniels and Russian President Suvarov squared off over one in 24, Season 6?
Well now's your chance to re-enact your favorite moments, as Cisco begins renting TelePresence rooms to the general public. There will be over 100 rooms to choose from by the end of 2009, Reuters reported, so you and your 24 play pals will have plenty of spaces to choose from, and price points vary from $299 to $899 depending on the size of the room.
Considering TelePresence rooms (and they really are whole rooms, with everything from the carpeting to the tables to the angle of the HD TV's pre-determined) can run $300,000 to install, a few hundred dollars an hour isn't a bad deal, particular if travel expenses can be cut down several thousand while big wigs meet virtually instead of globe-trotting around the world (it's also easier on the environment). And while Cisco's plans were fairly modest for deployments, focusing on the global 500, this could help push the technology out to a much broader base.
Cisco is also supposedly touting telepresence as an option to bring together people together for distance weddings and births, according to Network World's Cisco Subnet, but I'm a wee bit skeptical this will develop into a serious market … Do people really want to give birth in a sterile business suite? Maybe one of the lower end, less "total" solutions is more feasible here, but we doubt a whole lot of wedding parties will want to cram into a suite in the Pierre Hotel, however seamless the experience.
---
October 16, 2008 9:07 PM
Just in time for fall foliage season, ABI Research has published its evaluation of the "greenness" of network equipment vendors and their switches (free registration required to view this).
Cisco was rated the greenest company of all, followed by Nortel and HP ProCurve. However, Nortel has the greenest switches.
ABI rated vendors based on how environmentally friendly each vendors' switches are in combination with each company's own internal green initiatives. No doubt, Cisco's much publicized effort to cut corporate travel by promoting the use of TelePresence within the company was a big factor in its position at the top of ABI's list.
However, ABI noted that for enterprises looking to buy the greenest switches on the market, Nortel is the top choice.
ABI evaluated switches by rating capacity per power consumed while also considering valued-added green features each switch vendor offers. The ABI ratings also gave weight to testing results from independent third parties.
Other top green vendors were 3Com (4th place), Alcatel-Lucent (5th place) and Enterasys Networks (6th place).
---
October 7, 2008 6:47 PM
If you are a network engineer or network architect, you're a wanted man or woman. At least for now.
Gartner has published some selected findings from its annual IT market compensation study. In it's new publication, "CIO Alert: Jobs and Skills Topping the Difficult-to-Recruit-For List in the U.S.", Gartner identified network engineer and network architect as thefourth and fifth most difficult positions to fill. And it's only getting harder for them to find you.
The percentage of CIOs who said network engineers are very difficult to extremely difficult to find rose from 14.1% in 2006 abd 16.6% in 2007 to 20.3% in 2008.
The demand for network architects has fluctuated a little more. About 18.2% of CIOs said they had a very to extremely difficult time finding engineers in 2006. That number sank to 15.2% in 2007 and then shot back up to 19.8% in 2008.
The only jobs which are harder to fill are enterprise architect, database administrator and ERP programmer/analyst.
Now I know what many of you are thinking. With the economy hurtling towards some sort of apocalypse, will any company be in a position to hire anyone in 2008 or 2009? Gartner does mention in its research note that IT recruitment continues to be a top challenge for IT organizations even in current economic conditions. Of course, this survey data was collected in February, before people starting use the term "the worst economic crisis since the Great Depression" on a daily basis. At least network engineers and architects have a little bit of an advantage over security analysts and bsuiness analysts and… COBOL programmers.
---
October 3, 2008 9:33 PM
Do you ever think about the time an end user spends staring at his or her computer while waiting for the network to process a request? It can be frustrating to watch that animated hourglass cursor every time you open up an application.
It might take just 15 or 20 seconds for a user too execute something in a networked application, but over the course of time all these little delays can really add up.
IT services company Dimension Data recently surveyed 957 knowledge workers and 267 IT decision makers around the world about network performance frustration. The firm found that the average user spend about two hours per month waiting for network-induced delays.
Those delays include
35 minutes per month waiting for network logins.
25 minutes per month waiting to access email.
23 minutes per moth waiting for file transfers.
Think about this. Two hours per month adds up to one full day a year. Multiply that by 1,000 employees and your company could be losing tens of thousands of dollars per year in productivity.
Not only that, but users will be less likely to use certain applications that regularly experience network delays.. Then a company finds itself having invested thousands in a new application that no one wants to use.
And you think it's hard to calculate ROI for investments in your network?
---
October 2, 2008 8:18 PM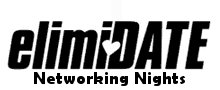 So shockingly it's not every WLAN vendor's dream to be swept off their feet by a big, strong wired networking vendor. Some are pretty happy being independent! And they'll even say that as rumors swirl around otherwise!
The Financial Times reported that Juniper was on the prowl for a WLAN counterpart, and named and unnamed analysts predicted Meru and Aruba were the likely targets.
Nonsense! blogged Chris Silva from Forrester. Juniper's ready to acquire, but Aruba is too expensive, and Meru is kinda funny but who knows.
Well, Aruba e-mailed us back to make it fairly clear they're not interested in Juniper, either. Maybe they're playing hard to get? Maybe they're protecting a tender heart? Who knows, but this is what Mike Tennefoss, Aruba's head of strategic marketing, had to say:
As we enter the next wave of networking, an inflection point marked by the pending final ratification of 802.11n, innovative technology will be required to build converged security, mobility and wireless solutions. Aruba has assembled a world-class team focused on this objective, and we believe our work will be best accomplished as an independent company.
Before Juniper gets too heart-broken, though, they might still find a match. Minutes before calling it a night yesterday, I got a call on my cell phone from Rachna Ahlawat, Meru's vice president of strategic marketing.
"There is enough going on and enough customers who believe in us and invest us to keep us busy," she said.
That being said, how would Meru like to be swept of their feet?
"We are open to all different options as the company goes forward," Rachna said. IPO or acquisition, it matters not, she said, because the company was not designed for one or another exit strategy.
So maybe Juniper does still have a shot at love after all.
For more on the acquisition possibilities, and how the economy might affect them, read on about Juniper's WLAN acquisition ambitions on SearchNetworking.com
---