---
January 28, 2009 10:43 PM
Gartner has published its first Magic Quadrant for the global network service providers since the summer of 2007.
As you probably know, the Magic Quadrant is a market assessment tool that rates vendors on their ability to execute (their service quality, pricing and track record) and their completeness of vision (an understanding of what enterprises want from their providers). Vendors who score high in ability to execute are challengers.  Vendors who score high in completeness of vision are named visionaries. Those who excel in both areas are leaders. Those who fail to excel in both areas are niche players.
The key takeaways from this quadrant:
AT&T has overtaken Orange Business Services and BT Global Services as the highest rated provider in the leaders quadrant.
The four providers in the leadership quadrant (AT&T, Orange, BT and Verizon Business) are all very tightly grouped together, meaning their abilities to serve enterprises are pretty evenly matched.
Gartner has added three providers to the quadrant: Telefonica, NTT Communications, and Reliance Globalcom. All are rated as niche players.
Cable & Wireless has slipped from visionary to a niche player.
T-Systems has climbed from the niche player quadrant to become the only challenger in the market.
In their market overview, authors Neil Rickard and Robert F. Mason wrote: "There are four leading providers, with the remaining players way behind, often focused on a particular market segment."
They added that the increase in the number of providers in the Magic Quadrant represents increased competition, which is good for enterprises. However, it also means that smaller providers will struggle to compete in the market because they lack the ability to scale. They predicted that some market consolidation is possible given the global economy.
January 28, 2009 5:10 PM
Aruba Networks has joined the growing ring of vultures circling above Nortel Networks' Toronto headquarters, where executives are busily trying to restructure Nortel while under the cover of Chapter 11 bankruptcy protection.
Aruba announced an "investment protection" program for customers of Nortel wireless LAN (WLAN) technology. The vendor is offering Nortel customers a discount on Aruba's AirWave Wireless Management Suite, a WLAN management technology that can work in multi-vendor environments.
Nervous Nortel customers, who are worried that Nortel might not be around a year or two from now to support their wireless infrastructure, might find this offer from Aruba appealing. It gives them a a way of managing legacy Nortel infrastructure.
And Aruba no doubt sees this as a potential foot in the door with Nortel customers who will likely give new WLAN vendors a good luck when it comes time to refresh or expand their infrastructure. Today, Aruba can sell them AirWave. Next year, Aruba will have a better chance of selling them access points. Now if only Aruba had a wired networking division as well, they could attack Nortel on multiple fronts.
---
January 27, 2009 9:09 PM
Are you the Romeo of routing? The Orlando Bloom of the OSI model? Here's your chance to shine…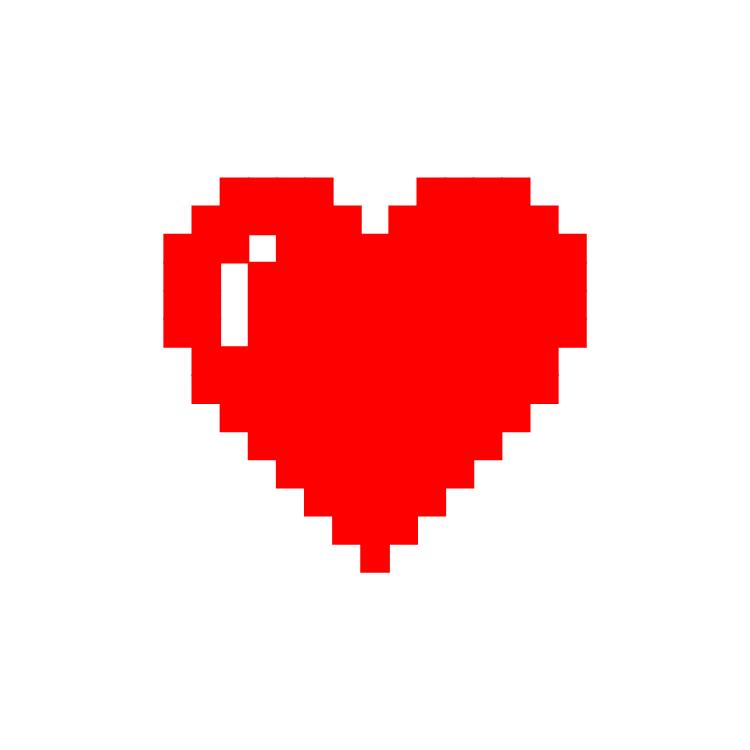 Just in time for Valentine's Day, Daily Candy is running a contest to find the "hottest tech dude in all the land." Since we'd like to see that award (justly) go to a networking pro, we couldn't resist posting the link for you in the Network Hub. Theoretically, nominations are supposed to come from ladies who subscribe to Daily Candy's newsletters (which promote shopping, dining and travel items of interest). But any toothsome techie worth his salt should be able to figure out a way around that. 😉
In addition to bragging rights, both the winner and the person who nominates him will receive an HP Mini 1000 XP edition series netbook with an upgraded 60 GB hard drive.
---
January 22, 2009 8:16 PM
The Daily Background blog has created quite a stir for pointing out that a Belkin buisness devleopment rep was offering money for positive product reviews on Amazon.com. The product, a wireless USB hub, was getting terrible reviews on Amazon, so Belkin representative Michael Bayard posted an ad on Mechanical Turk, Amazon's online marketplace for menial tasks, requesting that people write positive reviews of the product "Write as if you own the product," the ad stated, and "Mark any negative reviews as 'not helpful.'" Take a look at the Amazon reviews for this router and you'll see 17 reviews that gave it one star and two positive reviews. Looks a little fishy to me.
Belkin's president Mark Reynoso has since issued a statement to The Daily Background which apologizes for the "isolated" incident and promises that Belkin will work with online retailers to make sure any fake reviews are taken down. Reynoso doesn't mention anything about the fate of Bayard.
---
January 22, 2009 7:44 PM
WAN optimization heavyweight Riverbed Technology gobbled up Mazu Networks this week for just $25 million in cash. Mazu is a privately held company that sells network behavior analysis (NBA) tools that analyze the interaction between users, applications and systems. Mazu Profiler, the company's flagship product, is used for security monitoring, but like many NBA vendors, customers have been increasingly using it for monitoring and analyzing the performance of rich critical applications like voice and video.
Riverbed apparently is acquiring Mazu so that it can better evaluate the state of application performance over a customer's wide area network. The comapny's press release explains that Mazu's ability to give "a holistic, real-time view of application usage and performance" is critical to understanding the "application environment and taking the right steps to validate and ensure delivery of business-critical applications across the wide area network."
Riverbed's cash payment of $25 million for Mazu is definitely a bargain. According to GigaOm, venture capitalists have invested $40 million into the company. The blog peHub puts the VC figure at $47 million. The VC firms might get their money back if Mazu performs for Riverbed. The terms of the sale include an additional payment of up to $22 million based on the sales performance of Mazu in the 12 months following the closing of the deal.
---
January 19, 2009 9:11 PM
Over the last year I've written about the importance of developing your IPv6 skills now, and about how you should be looking at what kind of IPv6 support your vendors of choice have to offer. Some of you might think I'm being a Chicken Little by devoting any space to the advance of IPv6. IPv4 is the dominant version of Internet Protocol and widespread use of IPv6 is still years off, most of you say. Most of the networking pros and many of the vendors whom I talk to say its not something worth thinking about right now. There is plenty else to worry about.
Indeed, you may react to an IPv6 story or tip like I react to those commercials I've been seeing about the transition from analog to digital television broadcasts scheduled for February. "Upgrade your TVs today because in February TV stations will cease to broadcast analog signals. Yes, this means YOU, you folks who don't have cable or satellite television. Vast multidues of you will be unable to watch NBC, ABC, CBS, FOX and PBS unless you buy a new TV or get a digital converter box… Or you could just get cable."
Yes, I usually flip the channel when I see those commercials. If you're reading this blog, it's likely that you aren't one of the 7.8 million Americans who will be affected by the end of analog TV, either. But chances are good that you should be paying attention to IPv6 because it is getting closer.
In a new research note entitled IPv4 Address Exhaustion: An Inconvenient Truth (client log-in required), analyst Jeff Young predicts that IPv4 addresses will run out in November 2011. That's less than two years away. And you don't want to wait until then to start planning for a transition. IPv4 addresses could start getting pricey. There is still no backwards compatibility between IPv4 and IPv6, which means that when IPv6-only hosts start cropping up on the Internet in a couple years, there could be large swaths of the Internet that these hosts can't talk to. Any company that relies on IP networks to conduct business will want to have a handle on this transition early.
---
January 17, 2009 2:29 AM
You know how sometimes you're watching TV and the commercials seem to bear an uncanny resemblance to the program… and you wonder if it was just coincidence, or some kind of prank on the part of the programmers?
In Cisco's case, the coincidental placement of their TelePresence "Business Travel Without the Travel" commercial jarred viewers Thursday during CNN's coverage of the crash landing of US Airways flight 1549. As reported by the L.A. Times Technology Blog, the commercial, which mocks airline safety instructions, aired right after real-life coverage of the crash. And viewers, along with Cisco, were a little freaked out:
"They go right from having some guy interviewed talking about the pilot saying, 'Brace yourself,' to a commercial being sarcastic about the emergency stuff. It creeped me out," said Lauren de la Fuente, a marketing consultant from New York who was fixated on TV coverage of the crash. "I thought, 'This is the most inappropriate commercial for the time.' "
The ad has been pulled off the air, but you can still view it on YouTube, at least for now.
---
January 16, 2009 11:27 PM
Last spring at Cisco Networkers, I remember some jokes being bandied about regarding John Chambers as a potential candidate for president. It now seems that Cisco is actually quite close to having a representative in Obama's administration.
According to published reports, Cisco CTO Padmasree Warrior is one of two candidates currently under consideration for the newly created post of federal chief technology officer. President-elect Obama is expected to reveal his choice in a couple of days. According to BusinessWeek:
One of the sources says the selection is being held up because it's not yet clear how the person selected as CTO will interact with the government's chief information officer, a position now held by Karen Evans, and with the new cyber-security czar, another position that has not yet been filed.
Warrior, who just joined Cisco in Dec., 2007, is now well-known for her favorable views of collaboration and innovation, as well as her pithy, name-dropping, often haiku-like Twitter feed.
Warrior's competiton for the position is CTO for Washington, D.C., Vivek Kundra, who is already an advisor to Obama's transition team on technology issues. In Washington, Kundra "runs his 600-person staff like a startup, experimenting in cloud computing, open source software, social networking, and other cutting-edge technologies," reports BusinessWeek.
A few obvious questions already floating around in the blogosphere:
1. Exactly what sort of responsibilities will be given to this new CTO?
2. Who is better suited for the job: The (relatively) hard-core techie or the Washington insider?
Regarding the significance of the position, in the best-case scenario, this new CTO will play a large part in Obama's plan for getting our nation up-to-speed (quite literally) in Internet access. As Data Center Knowledge reports:
President-elect Obama has outlined an ambitious agenda for national broadband access, and the initial economic stimulus proposal contains about $6 billion in grants to bring high-speed Internet access to underserved areas… Members of the Obama team say that is the first step in a larger investment in broadband infrastructure, with more details to come later in 2009.
My skeptical side wants to predict that at worst, whoever gets the job could end up a sort of useless figurehead. I also wonder, should Warrior go to Washington, just who might be able to fill her shoes at Cisco.
---
January 15, 2009 6:47 PM

Profile: Michael Morisy
While working on a story about how updates to PCI compliance rules will phase out WEP for retailers who process credit cards, I came across one of the more interesting takes on PCI compliance, by Anton Chuvakin, whose written or contributed to a number of books on the subject and now works at compliance solutions company Qualys.
As Anton sees it, there are two camps in the compliance world:
1. "Please, please make PCI easier by letting us skip the requirements; or, better, just let us 'SAY YES ON THE SAQ!'" camp.
2. "We know that our security program makes us PCI –compliant; please make it easier for us to prove it!" camp.
For the former, Anton recommends ScanlessPCI*, a simple, quick banner that shows your customers you are PCI compliant — while actually proving, and doing, nothing.
The latter camp, in which I hope (pray?) most of our readers fall, might be better served by investigating tools and techniques to help prove that their security passes muster, which is exactly the advice Petco's vice president of network and store systems J. Smith gave me.
"All vendors are definitely not created equal," he said. "And all you have to do is ask your vendor where they stand in terms of upcoming compliance."
If you're looking for some more insight into how you can make sure you're headed down the right path, you're in luck, because TechTarget has just launched a brand new IT Compliance Advisor Blog, and SearchCompliance.com is launching tomorrow for all your PCI — and other — compliance needs (a sneak preview is up today in case you can't wait).
But the takeaway message? Even as everything else in the world seems to be getting cut back, the cost of PCI violation fines or, worse, an actual intrusion, is too great to risk. Trying to go the ScanlessPCI route is as deluded as thinking you'll get money for nothing …

*NB: ScanlessPCI is, of course, a joke service, legitimate as the page may look. Don't expect your compliance officer to be pleased if you try and pass it off!
---
January 15, 2009 3:24 PM

Profile: Tessa Parmenter
Just because we're surrounded by bad news doesn't mean we can't turn our lemons into lemonade. That's at least what network management software solution company Advanced Systems Group (ASG) has done (not to be confused with the ASG band). They found a way to help enterprise IT/network administrator's avoid datacenter move blunders in a way more compelling than a white paper — they sang about it in their YouTube video: The Data Center Move Blues.
Because we all know, when a data center moves, the network can't go down. "Oh you know it can't go down," wails ASG founder and band front man John Murphy on what appears to be a Martin Backpacker Guitar.
When relocation, deduplication and virtualization complicate the network enough to make IT engineers sing the blues, it's good to know what not to do during the data center move process.
ASG suggests avoiding these bad boys:
Bad move #1: The so-called professional help
Bad move #2: The every-man-for-himself move
Bad move #3: The do-it-yourself move
More importantly, don't forget to plan a great deal with your data center team and reach across to the right people. Before making a move, you can't afford not to plan for every risk, and disaster preparedness will help you stay up while everything else is down.
---