---
August 18, 2009 8:43 PM
At Burton Group's Catalyst conference 2009, Matt Lavallee of MLS Property Information Network presented a case study in enterprise virtualization on an SMB budget. Since server and storage virtualization are network problems, I thought I would speak to Lavallee himself to get his perspective on what networking professionals need to do to overcome the challenges of transitioning to a virtualized environment in a small and medium business (SMB).
After his session, LaVallee sat down with me in a video interview to speak to our SearchNetworking.com audience about virtualizing SMBs. In our Q&A, you'll learn some of the challenges in transitioning to a virtualized environment for SMBs, then understand how network managers and engineers need to change how they view their network to accommodate a virtualized infrastructure. Are there any tools that can help?
August 13, 2009 7:11 PM
No, Cisco isn't killing your network, but quite a few of its products reached end-of-sale/end-of-life status this month, as Amy Kucharik noted on our sister blog, Changing the Channel.  Some customers (and channel partners) are peeved that so many Cisco products are being retired this summer, especially in a tough economy where forklift rip-and-replace efforts carry too hefty a price tag for IT departments that have seen their budgets slashed.
As one anonymous Cisco partner told Barbara Darrow, senior news director for SearchITChannel.com, many Cisco customers will be dumping their old Cisco gear on eBay to recoup some of the cost of upgrading to new switches and routers:
Given the cost of a Cisco Catalyst switch, if I'm a gutted and hamstrung midsized business right now, thanks to the economy, and my choice is to spend $800 for an EOL'd switch in a manufacturer's sealed box on eBay versus paying $2,200 for one from a reseller, guess what I'd do?
And there may end up being a lot of end-of-life Catalyst 6500 switches on the gray market soon. Just take a look at the Catalyst models that will be discontinued over the next few years.
---
August 4, 2009 2:08 PM
At Burton Group's Catalyst Conference, I chatted briefly with speaker Matt Lavallee about how the conference was going, and he asked me this question: "Have there been any surprises for you?"
In short, my answer was "yes." But in long, if the title of this blog post is any indication, I was quite taken aback by what I heard from Burton Group senior analyst David Passmore in his first session on the "wireless everything" era.
When I spoke to Passmore last week in an interview on computer networking trends for 2009, I hadn't quite realized that his future of networks meant the extinction of them.
In the first point of our interview Passmore stated, "Wireless is one [networking trend of '09] because there's an increased use of mobile phones for both data as well as for voice. We're also seeing enterprises using wireless LANs (WLANs) often as a substitute for wired Ethernet." From these trends, he suggested that we would some day no longer need networks.
Consider this tongue-in-cheek dialogue between Passmore's explanation of this at Catalyst and the audience's reaction:
Passmore: For longer-term networking trends, we may actually see the disappearance of enterprise networks.

Audience: Blank, saucer-eyed staring

Passmore: You're probably thinking, "How can that be?"

Audience: Those not nodding vehemently to his question are doing so internally, thinking "Yes, how can that be?"

Passmore: Well, we're already seeing a shift from wired Ethernet access for the use of wireless LANs.

Audience: OK, but that's still a network — hence the "n" in wireless "LAN"…
All kidding aside — what he meant was that Ethernet is very surely being replaced with wireless, which will then be replaced by 4G mobile cellular data. Does this seem probable? I think he has a valid point, but how soon will a transition like this occur? Will the network engineer have to move into wireless telecommunications in his lifetime? Who's to say?
---
July 30, 2009 5:55 PM
Persistent, reliable and secure wireless LANs (WLANs) remain the top concern for networking professionals across all verticals. However, John Gaede, Director of Information Systems at El Centro Regional Medical Center (ECRMC), has presented a compelling case to use it in the health care industry – safely and reliably. In this Q&A video below, I speak to Gaede at Burton Group's Catalyst conference in San Diego to address these concerns and gain insight into how next generation WLANs could contribute to healthcare reform in the United States.
---
July 29, 2009 5:06 PM
Earlier this month I wrote a story about how Aruba and Meru were both claiming second place in the 802.11n enterprise wireless LAN market based on the same numbers from Dell'Oro Group. There were a variety of claims made by the vendors over the issue, but the central discrepancy appeared to be how OEM sales were counted towards market share. Aruba has a significant OEM channel through Alcatel-Lucent. Dell'Oro reports market share based on brand, so Aruba wasn't getting credit for the sales Alcatel made.
Today Dell'Oro sent a letter to Aruba, which I peeked at today. In it, Tam Dell'Oro wrote that her firm will "add a section to our Enterprise WLAN Vendor Tables with our 2Q09 report which reflects the data by manufacturer. That is, those shipments that are produced by Aruba, regardless of which distribution channel it flows through, will be reflected as Aruba."
Based on that, Aruba's market share in 802.11n access points appears to be significantly higher than Meru. Aruba moved 15,000 802.11n APs in the first quarter of this year (both Aruba and Alcatel-Lucent branded products)  versus Meru's 10,000.
It's not clear to me at this time wheter Dell'Oro will start reporting OEM sales data in this way for other markets beyond wireless LAN.
---
July 28, 2009 2:44 AM
The needs of the network are changing in 2009 as enterprises centralize their data centers, rely on fluid storage sources and depend more and more on wireless LANs instead of wired Ethernet. At this year's Catalyst show in San Diego, I spoke with senior Burton Group analyst David Passmore, to grasp what trends will directly impact enterprise technology and what IT professionals need to prepare for in both the short and long term. Here is what Passmore had to say:
1. As the networking track chair of Burton Group's Catalyst conference 2009, what major themes will you be addressing this year?
David Passmore: From a networking standpoint, there were four areas we thought would be of most interest for our enterprise IT clients:
Wireless is one because there's an increased use of mobile phones for both data as well as for voice. We're also seeing enterprises using wireless LANs (WLANs) often as a substitute for wired Ethernet.
The second focus is on wide area networking and what's happening in the telecom industry, with particular emphasis on what enterprises can do to save money. If you're a large enterprise, your phone bill, for example, is the second largest recurring expense after salaries. Obviously, if there's any way for large enterprises to save on their telecom costs, then that's going to be of interest.
A third area that we wanted to focus on is unified communications, which essentially is an outgrowth of phone systems — where most large enterprises over the last couple of years have been migrating over to VoIP and IP telephony. Now what they're doing is trying to figure out how to combine these systems with instant messaging and presence and email, and other forms of communication.
The fourth area is data center networking: most enterprises have in recent years, consolidated their datacenters: So they've gone from a large number of smaller data centers to a small number of larger datacenters. In doing so, now they're beginning to implement server virtualization. They have these large storage arrays. And essentially, they need a new network that can support the IT requirements in a consolidated datacenter. So we'll be talking about — for example, how to have your network work well with virtualized servers, and with storage area networks based on Ethernet, and trying to reduce cabling costs — a lot of the issues that affect networks in large enterprise datacenters.
2. How have these themes changed since Catalyst two or three years ago?
Passmore: Each of them has their own specific changes. A big emphasis this year given the economic environment is saving money or cost avoidance. So a lot of the discussion is around initiatives that provide a near-term economic payback.
3. Are the trends this year something we can apply to today, or something to think about for the future?
Passmore: Actually, it's a combination of both. One of the things we always try to do at Burton is to avoid just telling people what's worked well in the past. We tell large enterprises what they need to pay attention to or what needs to be on their radar screens as they go forward — such as wireless. The fact that, increasingly, communication is migrating from wired infrastructures to wireless infrastructures, and that includes, not just the use of WLANs within the enterprise, but more use of cellular, data and voice networking.
At some point this might actually make the [networking professional's] jobs easier, because they might find that more and more of their enterprise's communications is actually flowing over a wireless network operator['s] network. There will be less of a need for enterprises to have to run their own circuits to manage their own networks for connectivity between or within their sites.
Right now, it's more of a burden because enterprises have to worry about both wired and wireless communications, and people will look at that as doubling their expenses.
In the near term it, it may be doubling the expense, especially because enterprises are interested in how they can get those to work together. For example, [users] have a single phone number that works for both your desk phone and your cell phone; [they] have a single voice-mail box that works for both their desk phone and their cellular phone.
So that's the near-term goal, but longer term, we expect that a lot of the enterprise equipment will go away in favor of people making use of mobile devices and using the cellular network operator services.
To learn more about these trends, Passmore speaks particularly about how to overcome the challenges storage and server virtualization puts on networking pros, in this Q&A.
---
July 21, 2009 1:45 AM
In the early days of Barack Obama's presidency, a new meme emerged among the pundits who make their living assembling straw men and tearing them down again on the various cable news networks. Is Obama trying to do too much? Shouldn't he be focusing on the economy and leave things like health-care reform, etc., to another president?
I found this collective hand-wringing about a president working too hard kind of laughable. So, perhaps I will be guilty of doing the same thing when I ponder here whether Cisco is biting off more than it can chew.
Earlier this year CEO John Chambers made it clear that Cisco plans to move into 30 to 50 new markets over the next year or so. Chambers has preached that smart companies set themselves up in economic downturns to take over market share in new and existing markets when the economy rebounds. There is plenty of truth to that notion, I have no doubt. But I also wonder how much Cisco's ambitions are driven by stock price.
The heady days of the dotcom boom, when Cisco's stock price reached past $77, are gone and might as well be forgotten. The tech bubble overvalued even the best companies back then. But in more recent years, Cisco's stock price has been rather stagnant. It passed $33 a share back in late 2007, but it has been hovering around $18-$23 since then. The best way to put some momentum back in a stock price is to grow revenue and increase profitability. Cisco is well into its campaign to reduce expenses by $1 billion this year. But, as Chambers noted, it is also moving rapidly into new markets, both adjacent and not so adjacent.
Unified Computing, Cisco's foray into servers, has the potential to make Cisco a lot of money in an adjacent market, but it also puts it in direct competition with old friends like IBM and HP. Some experts have speculated that Cisco's move to compete with IBM and HP in the server market could hurt it's bread & butter switching and routing business, since HP and IBM's consulting divisions have often resold quite a bit of Cisco's networking gear.
Acquisitions like Pure Digital, maker of the Flip video camera, have pushed Cisco into new, not-so-adjacent markets. The Flip camera is a consumer device, and most analysts will tell you that Cisco has not quite found the recipe for success in the consumer market. Perhaps that's why Cisco is trying to position the Flip as an enterprise device, talking up the notion that video is the future of enterprise communications and that consumer and enterprise technologies are converging. Cisco went so far as to hand out a free Flip to every channel partner who attended the recent Cisco Partner Summit in Boston.
And this brings me to my central question about Cisco's future. How will Cisco's ambitious plans to expand affect its ability to maintain its strong, often dominant, positions in the core markets it sells into? For instance, I am struck by this passage from colleague Michael Morisy's analysis of Cisco and Juniper's recent struggles in the WAN optimization market.  When asked why Cisco  and its WAAS product have slipped against competition from Blue Coat, Riverbed and Expand, a Cisco representative had this to say:
"It's partly due to the fact that the UCS [Unified Computing System] platform was announced [that quarter], and a lot of our sales teams have been focused on that," said Michael Leonard, a marketing manager with Cisco. "WAAS is sold by the same data center sales teams that sell Nexus and UCS, so that's part of what we figure it is."

Leonard said he was optimistic that, with the sales teams seeing the drop in an otherwise fast growing segment, Cisco would continue to remain a strong player in the WAN optimization market.

"That's something we're addressing. How that will turn out, I guess we'll see," he said. "I expect WAAS to come back. We have a lot of customer demand, and I'm seeing a lot of deals."
This is an extraordinary statement. Cisco has stumbled in WAN optimization, in part, because sales resources have been focused on selling Nexus (a new line of data center switches that Cisco has positioned as a cousin to, not a replacement of, its venerable Catalyst switches) and the Unified Computing System, a new product line that Cisco announced just a few months ago.  Now Cisco will no doubt tell you that this is just a hiccup, that Cisco has plenty of resources available to tackle all of the markets it competes in today or will compete in tomorrow. But the company is also trimming $1 billion from its operations and laying off a hundreds of employees. Is Cisco stretching itself too thin? Its competitors argue that is the case. But it's really up to customers and channel partners to make that determination for themselves. They will speak with their wallets.
UPDATE:
I have been informed that in the quotes by Cisco's Leonard above, he is referring to an overlay sales force that is responsible for kickstarting new Cisco products, not the company's general enterprise sales organization.
---
July 20, 2009 6:25 PM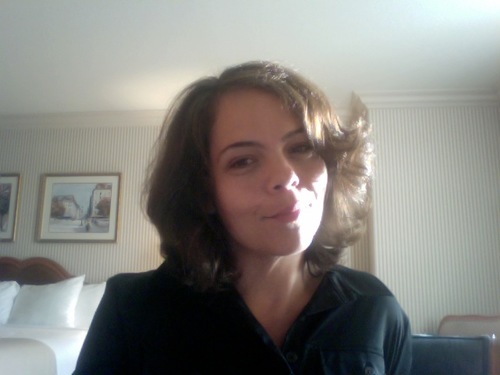 Profile: rivkalittle
IBM veteran exec Mohamad Ali will leave IBM after more than 13 years and join Avaya as a senior vice president of corporate development, focusing on M&As, he told his contacts in a personal email over the weekend.
Ali's transition to Avaya is especially noteworthy now that Avaya intends to acquire Nortel's enterprise business.
Ali said he will lead Avaya's M&A activity as the company angles to gain market share on Cisco in the enterprise communications market, according to Xconomy, a Massachusetts business and technology journal that interviewed him over the weekend. Avaya, Nortel and Cisco have long battled for the top three spots in the Voice over IP market, with Nortel holding ground even amid its bankruptcy proceedings.
There appears to be a clear alignment between Ali's new role at Avaya and Nortel's current customer base. Ali said in his email that Avaya offers "an opportunity to participate in and shape a whole new era of intelligent communications for healthcare, financial services, government and other services." Nortel counts numerous government and healthcare agencies among its largest customers.
Ali led IBM's worldwide M&A activities and was behind IBM's 2007 acquisition of Cognos. He also said in his email that he has joined the board of Ember Corp. a Boston-based ZigBee wireless technology company that enables smart meters and building systems for energy efficiency.
Ali did not respond to emails regarding his new role at Avaya.
---
July 20, 2009 3:19 PM
After months of rumors, Avaya has finally struck a deal to buy Nortel Enterprise Solutions, the bankrupt Canadian company's enterprise division whose assets include its voice and unified communications portfolio and its Ethernet enterprise networking business. Avaya has agreed to pay $475 million for the division. It had been rumored to be offering $500 million. Siemens/Enterasys was another rumored bidder for the business.
Nortel, despite the bad press surrounding its financial collapse, remains one of the leading global vendors of enterprise networking equipment. It has a significant install base and access to those customers is appealing to other network equipment vendors. Avaya, however, is a leading vendor of enterprise voice and unified communications with no history of being in the enterprise networking business. It remains to be seen what Avaya will do with Nortel's networking business. I hope to get someone from the Avaya on the phone today.
---
July 13, 2009 4:10 PM
As E.T. would say, "Ouch."
Nortel received another black eye this week when the organizers of the 2012 London Summer Olympics announced that it has replaced the bankrupt Canadian company with Cisco as technology sponsor and official supplier of network infrastructure for the games.  The move will cost Olympic organizers $20 million in revenue because Cisco is signing on as a lower-tier sponsor. Nortel was replaced because of the uncertainty surrounding the company.
Nortel has a similar deal in place with the 2010 winter games in Vancouver, but that deal appears to be safe because buildout of the network is 85% completed.
---