---
August 9, 2010 1:07 PM
A nice find by Stu Miniman at Wikibon. He dug up this video in which VMware's director of research and development Howie Xu previews his session at VMworld, "The Future Direction of Networking Virtualization.
In the video below, Xu talks about VMware's plans to announce an "open, extensible networking virtual chassis platform so that anyone can develop the on-demand networking service on top of vSphere."
Hit pause at the beginning of that video and look at the white board. As Stu pointed out in his blog, you'll see the term "vFabric" at the top, to the right. Stu thinks this could be the name of a new virtual networking OS from VMware.
August 9, 2010 11:59 AM
When something like the Mark Hurd scandal happens, we in the media spend a lot of time quoting pundits about what impact the event could have on the markets we cover. For instance, ITWorld Canada quotes Rick Sturm, CEO of Enterprise Management Associates, about how Hurd's departure could throw a wrench in the integration of 3Com into the company.
If [HP] brings in someone who says, 'I'm not so sure [3Com] was a smart idea,' they could have a few bumps in the road.
That's for sure. Of course, given the amount of money laid out this year for the 3Com deal and the Palm acquisition, I think the board of directors will want to hire a new CEO who is committed to making those investments work. At the same time, a new CEO will probably be more willing to cut his losses with an acquisition that isn't working if said acquisition didn't happen on his watch.
So the board will probably hire a CEO who will commit to HP Networking's 3Com/H3C/TippingPoint integration at least for a few years. But what about the rest of the company?
Over at CTOEdge, Mike Vizard pointed out that HP employees were suffering from low morale even before this Hurd scandal hit. He points to Glassdoor.com, a site where employees rate their CEOs and review what it's like to work at their companies. HP has a Glassdoor rating of 2.4 on a scale of 1 to 5, based on 1,353 ratings. Hurd has an approval rating of just 34%. Employees tell the site that executives focus too much on numbers.
HP has enjoyed a lot of success under Hurd's leadership. It has solidified its position as the #2 enterprise networking vendor, grown its share of server sales and made a lot of money on services with its EDS acquisition. But whispers of poor morale combined with this dramatic loss of its CEO certainly justifies some hand-wringing — by the media and by HP customers — especially since Cisco is being so aggressive in competing directly with it on networking and servers. As Vizard asks in his CTOEdge column: "Can an HP that is already pretty divided internally come together to drive the innovations needed to compete across a range of business segments that to one degree or another are under siege?"
---
August 6, 2010 4:39 PM
Yikes, multiple publications, including BusinessWeek, are reporting that HP CEO Mark Hurd has abruptly resigned following an internal investigation into whether he had violated the company's sexual-harassment policy. Hurd (Update: Hurd's bio has been scrubbed from HP.com. Now he's on a page which lists former HP CEOs) was reportedly cleared in the sexual harassment allegation but had violated a personal conduct policy.
HP's CFO Cathie Lesjak will act as CEO on an interim basis while the company looks for a replacement.
I'm not going to bother looking into the details of what Hurd allegedly did. He's gone now. And that's huge. This is one of the biggest technology companies in the world. It is poised to compete for a huge share of the networking market. And suddenly the CEO who is credited with turning HP around after some years of struggle under mediocre leadership (*cough* Carly Fiorina *cough*) is gone.
What happens now?
HP ProCurve has long been a niche, low-cost networking vendor popular among small and midsized businesses and enterprise campus networks. Under Hurd's leadership, the ProCurve business became the number two enterprise networking vendor, and took an even bigger leap forward earlier this year when it closed a deal to acquire 3Com and its promising H3C networking and TippingPoint network security brands.
Now Hurd is gone. There is no way of knowing what direction a new CEO would take the company. It's probably safe to say HP's board of directors will expects a new CEO to maintain a commitment to networking, given the sizable investment HP made in 3Com. HP has a lot of momentum in that area, but will we see some shifts in strategy under new leadership? Who knows?
It will be important to watch how other key HP executives respond to this scandal. Senior Vice President Marius Haas, general manager of HP Networking, has been widely credited with the rise of HP's networking business. Above him is Executive Vice President Dave Donatelli, general manager of HP's Enterprise Servers, Storage and Networking. If either of those guys jump ship, take note.
Also, HP is a public company. When a public company has a leadership shakeup in the midst of a run of success, Wall Street balks. If the stock price stumbles badly, HP's leadership may be forced to make some short-range scrambling in response.
---
August 5, 2010 1:45 PM
Are you at the point where you need to update the old Cisco Catalyst 6509s in the core of your data center? If you are, you're probably looking at the Nexus line of data center switches that Cisco has been promoting for the last couple years. Many enterprises are trying to decide whether to migrate from Catalyst to Nexus or to look at Cisco alternatives — either one of the newly risen big guys like Juniper and HP Networking or some of the long time data center networking specialists like Force10 or Brocade (formerly Foundry).
Jeremy Filliben, CCIE @3851 just blogged about his experience in migrating from Catalyst to Nexus in his data center. Basically he built a new Nexus LAN, with dual Nexus 7010s in his core, alongside his legacy Catalyst LAN and interconnected them before cutting over the Layer 3 Functionality in his network from his old core Catalyst 6509s to his new Nexus 7010s.
Jeremy goes into detail about the problems he's encountered during this project, including some glitches with extranet BGP peering and spanning tree root migration. The BGP issue was caused by a overlapping third-party BGP Autonomous System (AS) numbers, which in Catalyst he had always handled by enabling the "allowas-in" knob on his internal routers. The feature isn't available on Nexus yet.  He traced the spanning tree issue to the fact that Nexus switches handle Bridge Protocol Data Units (BPDUs) in a way that is different from how Catalyst handles them.  The issue will force him to keep the Catalyst 6509s in production longer than he wanted.  Check out his blog about the Catalyst-Nexus migration to find out how he fixed these issues and learn about some other minor but annoying things he has discovered during the project.
Jeremy also pointed out a nice resource by Carole Warner Reece on her blog at Chesapeake Netcraftsmen which provides side-by-side comparison of the differences between IOS and NX-OS command line interface.
---
July 30, 2010 4:35 PM
When researchers say they've found a vulnerability in WPA2 (WiFi Protected Access) security standard, wireless LAN administrators stand up and take notice. Md. Sohail Ahmad, a researcher with wireless security vendor Airtight Networks, presented a WPA2 vulnerability dubbed Hole 196 at Black Hat yesterday and DEFCON 18 this weekend.
Details on the vulnerability remain somewhat fuzzy, but the Wi-Fi Alliance says Hole 196 appears to be a wireless version of ARP spoofing, the exploit in Address Resolution Protocol that allows hackers to perpetrate man-in-the-middle attacks.
Matthew Gast, chairman of the Wi-Fi Alliance's Security Task Group (and director of product management for Aerohive Networks), said Hole 196 is an exploit that only authorized network users can use to bypass WPA2 encryption.
An insider on the network can set up a hack to trick a client into perceiving the hacker's client devices as an access point. The victim will send its data to the hacker, who can observe it while forwarding it on to the access point.
"Since this is a vulnerability that's been around since the beginning of Ethernet, network admins are already accustomed to dealing with it," Gast said.
Gast said network performance monitoring can detect the latency caused by the extra hops associated with the attack.  Also, network admins can enable the client isolation filter found on most LAN infrastructure, which won't be fooled by an ARP spoofing attack. An AP will look directly at the destination MAC address, recognize the problem and cut the connection. The victim's client device will immediately experience a loss of connectivity. The user will call help desk and it's only a matter of time before a network admin tracks down the MAC address of the hacker.
---
July 23, 2010 4:11 PM
When I set out to write about Cisco's new CCIE Emeritus program a few weeks ago, I spoke to three CCIE-certified engineers, all at different stages of their career, to get a variety of perspectives on the program. CCIE Emeritus is a program for CCIE-certified engineers who are no longer working closely with networking technology on a daily basis and don't have the up-to-date technical skills required for passing the biannual recertification exam. Instead, if they've been in the CCIE program for at least 10 years, they can opt into the Emeritus program, which allows them to maintain a connection to the CCIE program without being fully certified. Instead, they demonstrate that they've taken on more of a leadership role in the industry, as technology executives, authors, lecturers or mentors. they keep the CCIE badge on their resumes, but potential employers know that these people are no longer living in the network on a daily basis. Instead they've advanced into other types of careers.
Mostly the engineers I talked to thought it was a nice option for Cisco to offer to people and they could see scenarios in which going in this Emeritus program would work for them. No one seemed to object to it.
However, i got some reader feedback recently that presented a different view. Robert DuBell (CCIE#9105), a consulting systems engineer with World Wide Technology Inc., had this to say:
The written recertification test is definitely not a "hands on" test like the lab is. The written test can purely be passed simply by studying the material written in the study material listed on the Cisco CCIE written prep suggestions. You don't have to be in the CLI all day every day in order to complete the recertification. Simply spend a few hours of your free time studying the proper material and you can recert. If you want to keep your CCIE valid, then you should have no problem keeping up with the technology.

Just because you have moved into a management position does not mean you should let your knowledge of cutting edge technology slip! I have completed the recertification test four times and I have taken different track tests to broaden my working knowledge of the different technologies. I think I have done the Routing and Switching CCIE recert test once since achieving my CCIE.

The CCIE is the best cert out there because Cisco has not given into rules changes on how they run their program. I think this is a shame that they have given into the CIOs and PMs [product managers] so they can keep their number active.
---
July 21, 2010 2:20 PM
HP Networking recently posted this handy little warranty chart (PDF) to help customers understand the warranties on all its products, both the old ProCurve-branded gear and the recently acquired H3C and TippingPoint products that came over in the 3Com acquisition.
Historically, the major appeal of the HP ProCurve line was its low total cost of ownership. The lifetime warranty that HP applied to most of the ProCurve products was very straightforward. You buy it, we guarantee the thing will work for as long as you own it and will provide technical support forever. No need for expensive support contracts. I've heard from more than one network manager who said they switched from Cisco to HP ProCurve because the lower TCO was too tempting to pass up.
When HP bought 3Com and its young but promising sub-brand of H3C, it was hard to imagine that all of the high end 3Com products would find their way under the umbrella of HP's lifetime warranty approach. And judging from this chart, that's exactly the case.
You'll find that the fixed-configuration H3C switches have been moved into the lifetime warranty program, including the A5810, A5800, A5500, A3600 and A3100 switches (Back in their H3C days, these switches started with the letter "S" rather than "A").
The modular H3C switches are a different story. The big A12500 and A9500 chassis switches and the smaller A7500 and A5820 modular switches all have one-year warranties, with lifetime software and OS maintenance coverage and one year of free technical support.
The 3Com fixed-configuration switches, such as the E5500, E4800G, E4500G and E4200G are all covered under the lifetime warranty.
It looks like most of the TippingPoint network security products (IPS appliances, gateways and firewalls) will have one-year warranties.
Some folks worried that the old ProCurve lifetime warranty would disappear with the 3Com acquisition. It appears to remain in effect for the most part. It's just not as broad as it used to be.
---
July 16, 2010 4:49 PM
Gartner's 2010 Magic Quadrant for network access control (NAC) is remarkably crowded for a market that reportedly generated just $200 million in annual revenue in 2009. Gartner has included 18 vendors in this year's quadrant. For many of these companies, NAC revenue is a drop in the bucket. For others, NAC revenue is everything (Bradford Networks, ForeScout, Avenda Systems, InfoExpress, Impulse Point, Nevis Networks). How the heck are they all making enough money to stay in the NAC business?
Gartner says that NAC gets a bad wrap because it's not generating a ton of revenue and many vendors have disappeared. The most recent exit was ConSentry Networks, which mysteriously still has a live website even though it went out of business in August 2009.  But enterprises are using NAC. Guest access is a hugely popular use case, and Gartner believes the "consumerization" of IT will only drive up NAC adoption. With end users bringing personal devices into work, enterprises will need to provide secure access to them.
Gartner is actually projecting a flat market for NAC in 2010, with no revenue growth. Total adoption of NAC is increasing but the revenue is flat because many vendors are offering NAC as part of a larger product or service. As we first pointed out while covering the first NAC Magic Quadrant a year ago, There are the infrastructure vendors like Cisco, Juniper, Enterasys, HP and Avaya, who embed NAC in their switching or security products. There are endpoint security and network security vendors like McAfee, Sophos, Symantec, Check Point Software, who bundle NAC in their products. The indie vendors have to compete against all these guys, many of whom might throw in NAC for free just to close a deal on some switches or some malware protection software. (Does anyone remember how popular Netscape Navigator was before Microsoft decided to bundle Internet Explorer with Windows for free?)
So what does this crowded quadrant look like?
The Leaders
Cisco and Juniper stand alone here. These are the companies who have both excellent technological vision and the ability to deliver on that vision to their customers.  Symantec, a leader last year, was bumped into the challenger quadrant because its guess access capabilities are weak. Gartner kept Cisco in the leaders' spot even though it says Cisco's NAC solution is too complex and expensive. Gartner noted many Cisco customers have turned to NAC competitors recently. However, Gartner gave Cisco points for its roadmap, noting that the company will release a new line of NAC appliances later this year that consolidates many of the functions that were spread out over too many products. Gartner complimented Juniper for its early embrace of the Trusted Computing Group's protocols for NAC interoperability and its IF-MAP specification.
The Challengers
These are the companies that have the ability to close deals but whose technological vision needs a little refinement. As mentioned above, Symantec got bumped from into here for a poor approach to guest networking, which many industry observers see as a major use case for NAC. The only other vendor here is Sophos lost points because its NAC Advanced product, the high end choice of its two NAC products, requires agent software separate from its endpoint protection agent. Its counterparts (McAfee and Symantec) have integrated their NAC products into their overall endpoint protection agents.
The Visionaries
These are the companies who are leading the market in terms of what they are doing with their technology but don't have the robust sales, marketing and support capabilities required for closing deals against bigger companies. Here we find McAfee, the other major endpoint protection vendor in the space, along with NAC specialists ForeScout, Bradford Networks and Avenda Systems. Avenda is new to the MQ, it's just four years old. Gartner gave it high marks for its embrace of interoperability and its focus on guest access. Bradford scores high in these areas, too. ForeScout is known for being easy to use and having an out-of-band approach that allows companies to move from one use case to another easily.
The Niche Players
These are the companies that don't stand out for either their technological vision or their ability to execute. There are ten vendors in this category, some with big names (HP and Avaya) and some with small names (Nevis Networks, Trustwave). Gartner says all these companies are valid options for NAC, many of them targeting their products to serve specific vertical industries.
OK, so all 18 vendors are valid NAC options for someone. But there are EIGHTEEN of them. That's a lot of NAC. This has been the case since the very beginning. NAC vendors have come and gone, and yet the market stays crowded. Even the Great Recession failed to thin the herd by very much.
---
June 30, 2010 9:19 AM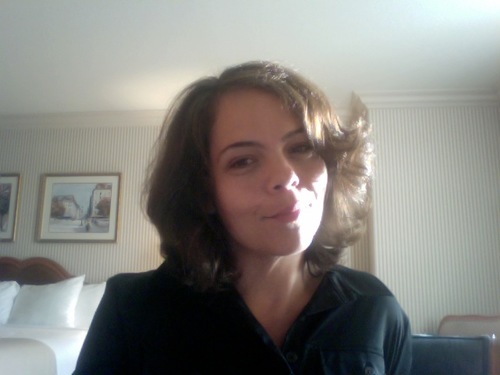 Profile: rivkalittle
Cisco has been criticized for losing focus on its enterprise networking portfolio with random technology additions like the Flip camera. But Cisco's move this week to expand its home and enterprise energy management portfolio is not such a loss of focus. In fact, it's one that could move enterprises to serious cost savings in their power usage, as well as lend itself to developing a nationwide smart grid that actually works.
The problem is Cisco will have to step up its game in convincing networking engineers why they should add yet another item to their to-do list.
Cisco's Connected Grid portfolio aims to build an IP network on top of utility smart grids to provide communication from inside the utility all the way to smart meters and even appliances and building systems inside homes and enterprises. As Cisco puts it, the network would connect from "the birth of the electron all the way to consumption." Enterprises and residents alike could then receive constant notice of their power consumption so they could engage in controlling it on an ongoing basis. Utilities in turn would be able to better manage resources.
Cisco used its platform at Cisco Live 2010 this week to outline the expansion of its Smart Connected Buildings offering with new centralized management technology – the Building Mediator Manager 6300. The management technology allows enterprises to monitor energy consumption related to either facilities or IT. That's especially crucial considering data center energy consumption is expected to grow five times every two years.
Speaking at Cisco Live, Dave Shroyer, senior controls engineer at NetApp, said his company integrated Building Mediator into its building facility controls, including lighting, HVAC and data center operations. NetApp also use it to monitor pricing signals from its utility, PG&E, and automate the lowering of power consumption at peak energy use times. When usage peaks, NetApp automatically dims its lights and reduces the air conditioning in its buildings, for a decrease of 1.1 Megawatts. Employees receive an email alerting them of the situation and Shroyer said he has had "all employee buy-in [with] no negative reaction at all." The company has saved 18 million kWh and $2 Million in less than a year, for what amounts to a 30% power reduction annually.
Cisco will need to launch a campaign in which cases like this are clearly explained. That will be the only way of showing network managers that this technology is not a loss of focus, but an integral part of their future.
---
June 18, 2010 5:07 PM
Gartner rolled out a new Magic Quadrant for Enterprise LAN this month and it looks remarkably similar to last year's, even though Gartner itself acknowledges that the network switching industry is rapidly evolving.
For the uninitiated, the Magic Quadrant is Gartner's graphical evaluation tool for the technology markets it covers. It breaks down the vendor landscape into four quadrants: Leaders, visionaries, challengers and niche players. Gartner evaluates vendors via two general criteria (which in turn contain a handful of sub-criteria). The evaluation criteria are "completeness of vision" (or how much Gartner likes the direction a vendor is going with its technology) and "ability to execute" (or how much Gartner believes a given vendor has the marketing, sales and engineering resources to deliver on their promises to customers). Leaders score high in both, challengers score high in execution, visionaries in vision. Niche players score relatively low in both.
The only major change to the quadrant this year is the entry of Juniper Networks, which has quickly established itself as a big-time player in the switching industry. Gartner has named Juniper a challenger in this year's quadrant, when last year it didn't even meet the revenue requirements for inclusion. Gartner praised Juniper for its strong history in networking (particularly in Layer 3 routing), its aggressive pricing and its strong, young portfolio of switches. Gartner cautioned that Juniper needs to continue expanding its product line and it needs to get more specific on how it's going to address next generation data centers. Project Stratus remains relatively vague.  Juniper also has no clear WLAN strategy, which is a concern since 60% of enterprises like to buy switches and WLAN products from the same vendor.
Cisco Systems and HP Networking remain leaders. Cisco still has the broadest portfolio of switches and WLAN products on the market. It's introduced several innovations recently, such as StackPower (the ability to manage the power systems of a stack of Catalyst 3750s collectively) and its new NX-OS operating system for its new Nexus data center switches.  However, Gartner says Cisco has been slow in executing a unified wired and wireless product line. Cisco has also left many customers confused about how data centers built with the Catalyst product line will be integrated into the Nexus line. Gartner also claims that customers continue to be critical of Cisco's efforts in sales, engineering and support.
Gartner says HP's acquisition of 3Com (a visionary in last year's quadrant)  has combined the number 2 and 3 vendors in the market into a single Tier 1 vendor that has transformed the market. Gartner says enterprises should now consider HP for all its networking needs when evaluating vendors. The lifetime hardware warranties and telephone support across most of its products lowers the TCO HP-built networks. However, Gartner warns that the integration of HP and 3Com will take time simply because the product lines are so big. And there is quite a bit of redundancy between the two vendors, which will cause some confusion. HP's sales force is also relatively new to networking, which some enterprise networking pros might find as a turnoff if they're used to buying network hardware from knowledgeable sales pros.
Brocade remains a visionary. Its combination of high-end switching and storage networking expertise bodes well for its vision for its data center strategy and Gartner says the customer support legacy of its Foundry Networks acquisition remains strong.
Extreme Networks, Enterasys/Siemens, and Alcatel Lucent remain niche players. Nortel (now Avaya) is also still a niche player. Force 10 Networks, which dropped off the the quadrant last year because of revenue, has not made its way back.
Although the quadrant looks very similar to last year's, Gartner says that the networking market has transformed tremendously in the last year. Juniper and HP have established themselves as legitimate Tier 1 vendor alternatives to Cisco. The days of "Cisco and the seven dwarfs" are over. Brocade (with its Foundry acquisition) is strong in the data center, not so much in campus LAN.
Aside from the horse race aspect of the vendors, Gartner has also identified several key innovation trends that enterprises should follow closely to see how their vendors respond.
IP Telephony: Gartner says vendors have varied in their commitment to integrating their network equipment with IP telephony vendors. Specifically, vendors who have their own IP telephony products haven't been as aggressive in integrating their products with competitors' IP telephony equipment to meet customer requirements.
Security: Gartner says network access control (NAC) will be a mainstream requirement for enterprises within two years. It expects that switch vendors will start to embed NAC into their gear in the next couple years. Entersasys has been a leader in this area with its flow-based security technology.
Evolving network cores: Here is where things are changing rapidly in the enterprise LAN market. With Gigabit Ethernet (GbE) server connections becoming common, low latency, wirespeed core switches with high-density 10 GbE ports are becoming a requirement. Vendors are racing to establish a leadership role here.  Data center bridging, fibre channel over Ethernet (FCoE) and the convergence of storage and data on Ethernet are also going to become major disruptions to the market.
Converged access: Gartner also notes that the drive to integrate wired and wireless networks will lead to the disappearance of the standalone wireless LAN controller. Vendors are integrating controller functionality into their switches. Those who don't have their own WLAN product lines will be partnering with standalone WLAN vendors to make this happen
Price: Gartner notes that the average gross margin on networking gear remains around 60% or 65%, which means there is a lot of room for vendors to come down on price in certain situations. Enterprises are more cost-conscious these days and they're thinking more about the life cycle cost of the networks they build. This means they aren't just interested in seeing vendors discount their products to win deals. They also want to know that managing and maintaining the networks they build won't be too expensive.
---