Nov 18 2009 7:43PM GMT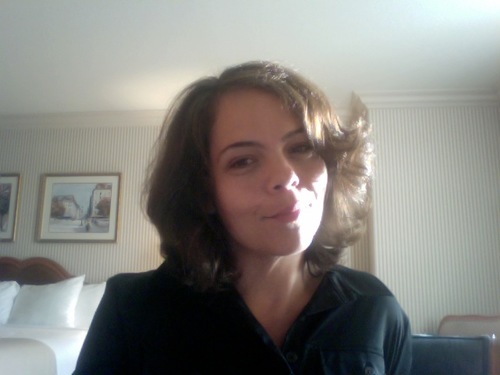 Profile: rivkalittle
Guess what networking teams? Consider yourselves service providers. At least that seems to be the message here at Interop New York.
This morning Citrix CEO Mark Templeton and Cisco VP Marie Hattar keynoted the conference, both highlighting consumerization of enterprise IT and its influence on worker expectation on applications and services.
"Our experience when we go home is a better experience than we have [at work]," Templeton said. "Consumerization will force more IT change in the next 10 years than any other trend."
As enterprise users expect the same type of applications as consumers, enterprises will move to a cloud computing model (likely a hybrid of public and private) in which applications and services will be delivered to any user on any device in a completely secure manner, both Templeton and Hattar said.
Templeton explained the shift as the next phase in the IT evolution, first from mainframe computing to distributed client-server architecture and now to the cloud. This latest shift will "eliminate [some of] the distributed elements" by implementing virtualization of servers, desktops, applications and networks, Templeton said.
In that move, the data center will become known as "a delivery center," in which the service is controlled, but not the device he said.
The heavy cloud focus here at Interop is also leading to mass discussion about a move to the flat network in which switching layers (access, aggregation/distribution and core) are collapsed, enabling enterprises to use access switches to connect into the core, wiping out the middle level.
A number of users here at the show were quick to point out the many problems with flattening the network and broadening Layer 2, including running out of IP addresses, and a lack of automation and management techniques.