Dec 3 2010 10:35AM GMT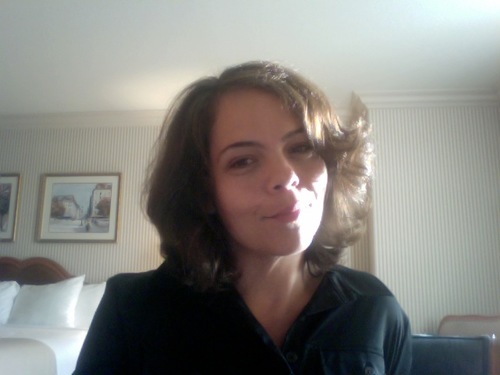 Profile: rivkalittle
This week Cisco's new cloud CTO Lew Tucker is traveling the country to meet with journalists in a coming-out party of sorts. This wouldn't be so noteworthy for a new Cisco exec except that Tucker – who led the cloud initiative at Sun – embodies software culture and his presence is indicative of what Cisco is trying desperately to become – a cloud software player, and most definitely not your daddy's network hardware company.
Tucker—who was a co-creator of Sun's little-exposed open source network virtualization project Crossbow – refers to the network as a "distributed application" and tosses about terms like "orchestration" and "automation" in relation to the network. He laughs gently at the concept of hardware-driven networking folks learning to become part of development communities and he thinks networking pros "might like" to play with APIs. He even talks about Cisco's participation in Open Stack – the open source cloud management software project. But don't get too excited – Tuckers cautions that Cisco will be bringing thoughts to the Open Stack table not making its own software open.
Specifically Tucker is taking to town the message that Cisco will be a key provider of network management and automation software for the cloud. And in doing so, Cisco would like to be seen as the provider of the "virtual private data center" –a cordoned-off enterprise data center in a publicly hosted cloud. That would mean selling the automation and management software necessary to enable these clouds (see the acquisition of LineSider Technologies this week), as well as the high-performance networking components necessary to support them.
But if Cisco is aiming to help carriers and very large enterprises build these publicly hosted private clouds, won't that ultimately lead to many fewer on-premise data center LANs? In that case, just what will Cisco sell? Does the company believe that network management and automation software licensing will transplant hardware component sales? And just how will that message sit with Cisco's core networking audience? After all, that's a group highly invested in building and managing their own networks.
With this in mind, Tucker has a very fragile line to walk. In addressing these quandaries, Tucker promises Cisco won't abandon its hardware roots and has plenty of units to sell in both building out these clouds and enabling companies that are not yet moving to the cloud. In the meantime, Cisco will also be selling both software and hardware appliances that will enable management of both virtual and physical networks, and will increasingly move to a software licensing model for a host of offerings that range from automation to use of hosted unified communications.
To be sure, Cisco is ahead of its networking rivals when it comes to virtualization and cloud management. But Cisco has also received flack for diluting its core networking focus with investments in side businesses like Flip cams. In the meantime, HP's networking market share is apparently soaring and companies like Arista are offering equipment that rivals Cisco's at much cheaper prices. It will be interesting to watch Cisco's balancing act in coming months.