Jul 9 2008 1:01PM GMT

Profile: Michael Morisy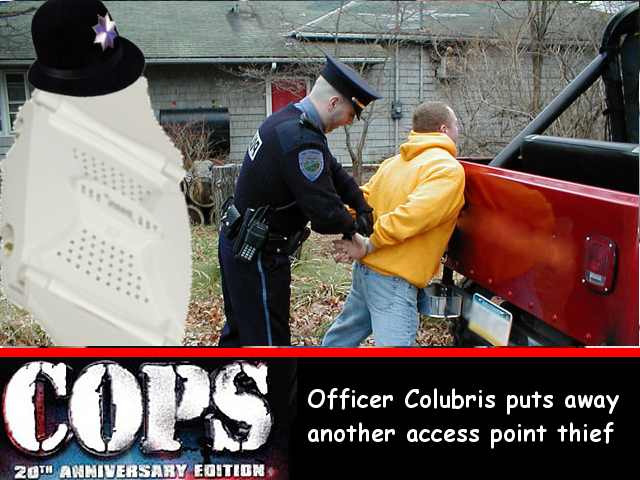 I got a chance to meet with the fine folks over at wireless networking vendor Colubris for the first time yesterday, and they were kind enough to give me a tour of their offices as well as explain some of their technology. Like most wireless networking vendors, they use a centralized controller to manage access permissions and hand offs, with what they say is an important difference.
The difference, Carl Blume, director of strategic marketing, and Tom Racca, vice president of marketing, said, is that Colubris avoids sending all the data traffic through the controller.
Instead, the controller first authenticates users on the wireless LAN, and then tells the acccess point (AP) how to route the data itself, which Carl and Tom said greatly cut down on the amount of redundant data flowing through the network. (They also said, like every other wireless vendor I have ever talked to, that they are the only ones who have solved 802.11n with standard PoE.)
Tom also relayed what I thought was an interesting story: Colubris access points can be set to work semi-autonomously, and if they get knocked offline they can be configured to automatically re-connect to the central controller. One school system, sick of APs wandering off, opened up a port in their firewall to let the devices reconnect even when they were out on the public Internet. Sure enough, a missing AP started phoning home, and the school was able to use the AP's IP address to locate the missing access point … and arrest its thief.
We hear such "phone home" capabilities are going to become more common, and already stories of cameras and laptops photographing perps and posting their pictures are common. While maybe not a deal sealer, it's certainly not bad as extra protection for devices that retail for $1000 and beyond.
Do you have any home phoning success stories?