---
October 29, 2014 2:55 PM

Profile: Gina Narcisi
Internet of Things
,
Network
Wi-Fi connectivity is a great luxury to have in public places to power your favorite app, but what if your life-saving medical device relied on the wireless LAN to work? Hospitals are using wireless devices and equipment -- ranging from small patient monitoring sensors, to pharmacy inventory...
October 6, 2014 8:21 AM
Network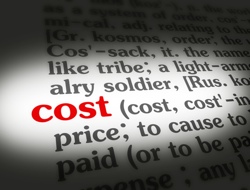 If your idea of obtaining...
---
October 6, 2014 7:02 AM
Network
US readers will no doubt tune out but wait. Although BT IP Clear is a UK based service, the technology refers (as a rule, there are exceptions) to unmanaged connectivity from BT. The US market is largely unmanaged vs the UK's preference for managed services when procuring WAN connectivity. So,...
---
October 5, 2014 12:29 PM
Network
It's not really that hard to come up with a list of global MPLS providers from the usual suspects. There are a few lesser known providers worth considering.
Note:
 Oddly enough, I live in rurally in the United Kingdom! But, I have worked with a good range of US...
---