---
April 28, 2010 5:04 PM
Cloud computing is all the rage at Interop this year. There are keynote sessions devoted to it, plenty of educational sessions. You've got a whole host of cloud vendors here. It seems like just about every vendor on the floor has found a way to jam the word cloud into their marketing...
April 28, 2010 2:12 PM
Cisco's Interop booth includes a presentation on Cisco Certified Refurbished Equipment. I wasn't aware that Cisco had its own program for refurbishing and selling used gear, but apparently it's had this program in place since...
---
April 28, 2010 1:58 PM
Extreme Networks and Force10 Networks are both showing off 40 Gigabit Ethernet (GbE) technology at Interop. Force10 articulated its 40 GbE product roadmap in advance of the show,...
---
April 27, 2010 12:35 PM
During his keynote presentation at Interop Las Vegas 2010, Marius Haas, GM and SVP of HP Networking (the ProCurve brand has been retired along with 3Com), boasted of HP's $1.5 billion internal IT...
---
April 22, 2010 12:32 PM
Network Hardware Resale, probably the biggest seller of used network equipment in the country, surveyed 1,200 North American enterprises who have bought used networking gear or "alternative maintenance services" over the past year. The...
---
April 13, 2010 9:23 AM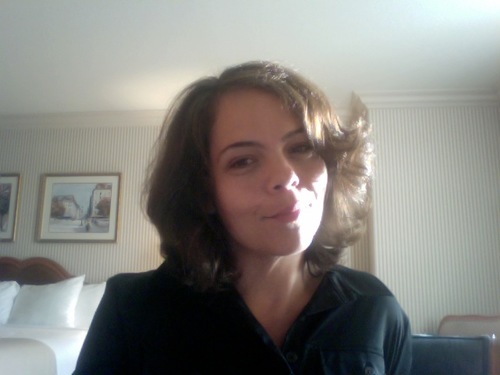 Profile: rivkalittle
After five years and 600,000 hits a month, the CiscoBlog.com has been forced by Cisco to change its name. The new name?

0 Comments

RSS Feed

Email a friend
---
---
April 5, 2010 10:39 AM
Video. Video. Video. Yup, we keep hearing the drumbeat, too. Although the jury's still out on how many enterprises are extensively using video (or plan to this year), Cisco would certainly like you to believe its ascent is
---
April 2, 2010 10:10 AM
As we went to press with this week's story about the most recent supply chain backup at Cisco -- part of a broader supply chain problem that has
---