---
October 29, 2009 2:12 PM
In a full scale offense against Cisco, Juniper Networks unveiled an ecosystem of new hardware components, a software strategy and a super-speed chipset -- as well as plans for a partnership to release blade switches.


RSS Feed

Email a friend
October 29, 2009 3:23 AM
Ok, so Juniper spent A LOT of money unveiling its new logo Wednesday night. The networking company hung video signage over the front half of the NYSE, and took over the stock exchange floor with a gala that flowed with Johnnie Walker and shrimp. But does the costly rebranding reflect the...
---
October 27, 2009 5:01 PM
Don't get your data center hopes up. Juniper Networks is still mum on the big announcement planned for Thursday -- the one executives have called the most significant in the company's 12-year lifespan. But Forbes reported last week (based on a leak) that the big release is a new chipset that...
---
October 26, 2009 7:05 PM
Extreme Networks, one of the smaller Ethernet switching vendors out there, has survived the recession so far, but its financial outlook has been dismal lately. Three weeks ago it Extreme warned Wall Street that...
---
October 23, 2009 9:32 PM

Profile: Tessa Parmenter
When I first joined SearchNetworking.com I ran a survey asking you what the No. 1 security threat was in your industry. Your responses impressed me; even to this day I get haunted by the survey results: Across every vertical, a wild majority of networking professionals considered their own users to...
---
October 22, 2009 6:38 PM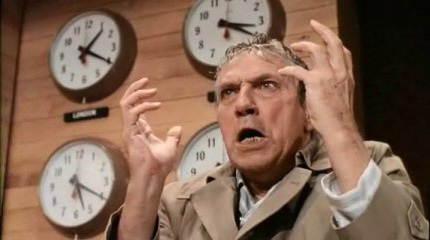 This is a story of a small-time vendor who,...
---
October 21, 2009 9:32 PM
Juniper Networks is planning a huge technology announcement next week. So big that the company has invited press to a gala Wednesday night and then a day packed with a press conference in...
---
---
October 9, 2009 8:38 PM
Gartner VP and distinguished analyst Tom Bittman wrote a passionate rant on his blog yesterday defending his and his coworkers' integrity as analysts.
0 Comments RSS Feed Email a friend
---
October 8, 2009 6:36 PM
Oracle CEO Larry Ellison dismissed the Wall Street Journal's speculation that his company (among others) was interested in
---