---
October 31, 2008 11:08 PM
 This week, my friends and I decided to assemble our own lists of our all time favorite scary movies in honor of Halloween. I came up with a list of the top 30 movies that scared me the most in my lifetime. While at work, writing about networks and data centers, I starting thinking...
October 31, 2008 8:12 PM
Network security meets George Romero zombie movies: a combination I can't resist. So I had to share this computer zombie post from Peggy Rouse, over in the "Overheard...
---
October 29, 2008 6:00 PM
Want to pick long-time Cisco CEO John Chamber's brain? Want to track Cisco CTO Padmasree Warrior's daily insights? Now you can, thanks to Harvard Business Review and the magic of Twitter. HBR recently posted a
---
October 28, 2008 3:00 PM
Sometimes the little guy wins. According to our sister site, www.SearchITChannel.com, Cisco Systems has to fork over $6.4 million to a former channel partner. A jury in Orange County, Calif.,...
---
October 20, 2008 10:03 PM
Have you been eyeing Cisco's TelePresence ever since Vice President Noah Daniels and Russian President Suvarov squared off over one in 24, Season 6? Well now's your chance to re-enact your favorite moments, as
---
---
October 7, 2008 6:47 PM
If you are a network engineer or network architect, you're a wanted man or woman. At least for now. Gartner has published some selected findings from its annual IT market compensation study. In it's new publication, "CIO Alert: Jobs and Skills Topping the Difficult-to-Recruit-For List in the...
---
October 3, 2008 9:33 PM
Do you ever think about the time an end user spends staring at his or her computer while waiting for the network to process a request? It can be frustrating to watch that animated hourglass cursor every time you open up an application. It might take just 15 or 20 seconds for a user too execute...
---
October 2, 2008 8:18 PM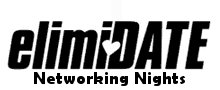 So shockingly it's not every WLAN vendor's dream to be swept off their feet by a big, strong wired networking vendor. Some are pretty happy being independent! And...
---
October 1, 2008 8:10 PM
The financial crisis that the United State is mired in is starting to feel like a never-ending earthquake. The ground is shaking beneath all of us and we're wondering when it will end. Watching Wall Street go into a meltdown is probably especially unnerving to the IT vendors who provide the...
---