---
May 29, 2008 6:32 PM
Sure, Carrie Bradshaw was mystified when her Mac died, but that's no reason to hate on Sex and the City. As much as pop culture may have you believe that the worlds of beauty and brains lie as far apart as Mars and Venus (Ashton Kutcher's television "social experiment,"


RSS Feed

Email a friend
May 29, 2008 4:36 PM

Profile: Tessa Parmenter
When I finished up my taxes online some months ago I laughed a little when I saw a button that said "If you do not have an email address, click here to get your tax receipt mailed to you." I found it ironic because someone tech savvy enough to complete their taxes online...
---
---
May 16, 2008 5:24 PM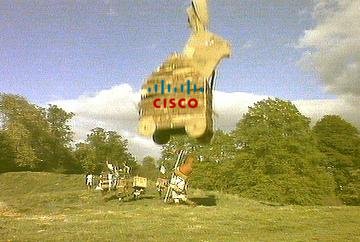 So it's not exactly breaking at this point, but scary nonetheless: The FBI's Operation Cisco Raider
---
May 9, 2008 5:38 PM
Network pros must feel like they carry the world on their backs. One of my big takeaways from Interop was that with the tide of new applications being delivered across the network,
---
May 7, 2008 3:12 PM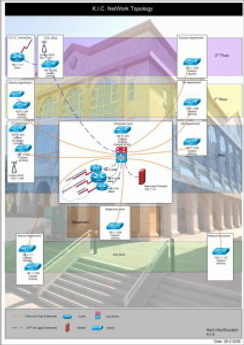 What, you don't know a precise number? Then get over to RateMyNetworkDiagram.com and find out exactly...
---
May 6, 2008 3:35 PM
After struggling for several hours to upload the first of my Interop videos to YouTube, I ran across FastSoft's video demonstration of their accelerated file transfer appliance, which struck me pretty compelling. In this video, Dan Henderson, VP of Marketing, explains and demonstrates how FastSoft...
---
May 6, 2008 3:31 PM
AdRem Sales and Marketing Director Jarek Jerzakowski gives a tour of the company's brand new network management and monitoring product, NetCrunch 5, at Interop Las Vegas 2008. The product, sold around the world by AdRem and its...
---
May 5, 2008 9:43 PM
Aruba Networks is one of the top WLAN infrastructure vendors in the market. The last time I checked, they were second to the titan in the market, Cisco. A lot of vendors see the coming generation of 802.11n wireless technology as an opportunity to take on Cisco's market dominance. At Interop...
---
May 5, 2008 9:38 PM
Aerohive is a new company in the wireless networking space. It's developed some innovative access points that work cooperatively with each other. Many vendors rely on controllers to coordinate the activities of Wi-Fi access points. Aerohive's access points communicate with each...
---