---
November 30, 2007 11:16 PM

Profile: Tessa Parmenter
You really can't call mobile phones "phones" anymore, what with all the Web 2.0 applications springing up, such as FaceBook for BlackBerrys. These phones, or devices,...
November 28, 2007 12:18 AM
Maybe you are hoping to catch up on some networking know-how before the new year... or perhaps you could use a free gift for that special geek on your holiday gift list. Either way, I'd like to help. Thanks to the friendly elves at Cisco Press, we have a big stack of networking books to give away!...
---
November 16, 2007 8:20 PM
The first time I talked to Cisco about the networking vendor's foray into digital signage, I was a bit confused. Why would the largest enterprise networking vendor want to jump into an area targeted at consumers, especially...
---
November 15, 2007 9:59 PM
We talk a lot about the importance of mobile device management, but outside my job as an editor on a networking site, it's not something I think about that often. Until, three days ago, I misplaced my cell phone.
---
November 1, 2007 9:34 PM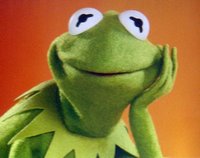 Boston recently held a...
---