---
September 28, 2007 9:06 PM
Incident response
Day two of setting up the network for the World Cyber Games has seen the network take shape. After a quick trip to Sears to grab some extra tools -- a wrench and a screwdriver set -- the 25 switches have been configured and assigned names...
September 27, 2007 10:38 PM
Incident response
The World Cyber Games Grand Final is gearing up to be the gaming event of the year, with gamers from all over the globe gathering at Seattle's Qwest Field Event Center to battle each other in FIFA '07, Counter Strike,...
---
September 27, 2007 7:16 PM

Profile: Tessa Parmenter
Incident response
Some of us may already be well aware of, or well on our way to, the video-game conference hosted in Seattle this year. For those of you not in the know, the buzz of gamers is in the air; World Cyber Games (WCG), the world's...
---
September 27, 2007 3:38 PM
Incident response
It's a banner week for geeks, at least for geek-themed pop culture. Between the release of Halo 3 on Tuesday and all the geek-friendly TV shows premiering all week long, I wonder how many people are able to concentrate on work.
My work week has been...
---
September 26, 2007 9:23 PM
Incident response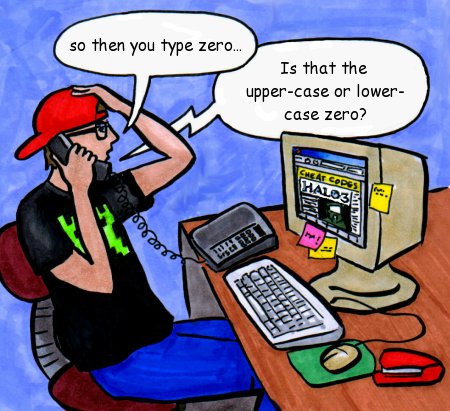 Here's the latest cartoon in our "IT Guy" series. Check out
---
September 26, 2007 5:47 PM
The editors of SearchNetworking.com welcome you to our shiny new blog. Click over to "about us" and find out who we are, post a comment, or sign up for ITKE, where you can connect with like-minded IT pros and experts.
---