Aug 22 2013 5:47AM GMT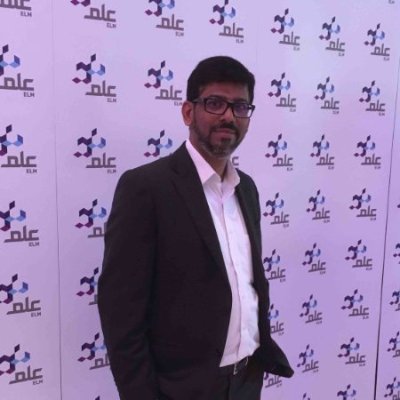 Profile: Yasir Irfan
Cisco Catalyst Instant Access is a newly launched technology by Cisco which intends to simplify the network operation in a Campus network. The idea behind simplification of operation is by applying a single point of operation and management for Campus Distribution and access switches.
It creates a single network touch point and single configuration across distribution and access layer switches, ultimately driving simplified operations, distribution layer (Catalyst 6500) features at access layer and consistent CLI, which in turn drive down total cost of ownership (TCO). It brings simplified configurations across rich Borderless Network features support such as TrustSec – 802.1x, Security Group Tagging (SGT), SGACL, Flexible NetFlow (FnF), Medianet, Resiliency, Network Virtualization- Easy Virtual Network (EVN), MPLS..etc. The main goal of this session is to do a deep dive into deployment scenarios of Borderless Network solutions utilizing Instant Access in a campus architecture.
In order to deploy this solution you may use either Cisco Catalyst 6500 or Cisco Catalyst 6800 Series Switches along with Cisco Catalyst 6800ia Series Switches (Instant Access). The Cisco Catalyst 6800ia Series Switches operate like remote line cards and are physically connected by up-links to the Cisco Catalyst 6500 or 6800 as shown in the below figure. These switches can be compared with Nexus 2000 Series Switches which are just fabric extenders.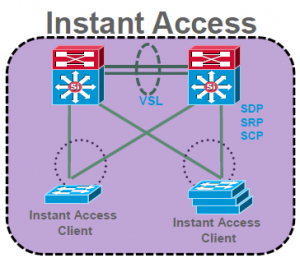 Some of the advantages of using Cisco Instant Access Switches are
Simplifies Operations via Single Point of Management, Configuration, Troubleshooting across Distribution & Access Block
Catalyst 6500 features at Access
Consistent Features and Agile Infrastructure across Access layer
NO Trunks to Configure from Access to Distribution
NO Configuration or Image Management at Access
No Routing Protocols or Spanning-Tree configuration between Access and Distribution
The Cisco Catalyst 6800ia Switch comes with the following features

Two options: 48 Ports GigE PoE+, 48 Ports GigE
2 x 10G uplink SFP+ Ports
Stackable up to 3 clients at FCS
80Gbps Bidirectional Stack Bandwidth
Single Fixed Power Supply and Fixed Fans
Operates in Client Mode ONLY
Full PoE (15W) across 48 ports
Full PoE+ (30W) across 24 ports
Includes Stack Module, no licensing required
Looks like Cisco doesn't want to stay behind in race as their competitors like Brocade are providing similar solutions.