Jan 31 2017 5:23AM GMT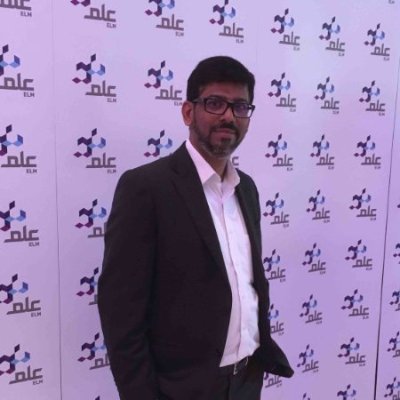 Profile: Yasir Irfan
Tags:
Starting today i.e. 31st Jan 2017 , CCCIE Security Version 5 exams both lab and written are available for all CCIE aspirers all over the globe in authorised centres. The written exam known as CCIE Security Written Exam (400-251) version 5.0 is a two-hour test with 90-110 questions. However  the CCIE Security LAN Exam version 5.0 comes with major changes. It follows the same  pattern of CCIE R&S, CCIE Data Centre and CCIE Service Provider. Its an eight-hour lab divided into three modules
Troubleshooting module
Diagnostic module
Configuration Module
Cisco has released a unified Blue Print which covers the topics for both written and lab exam. The blue print is divided into six sections or domains. All these domains are part of both written and lab exam with an exception of Evolving technologies domain. This domain is only part of the CCIE Security Written exam.
| | | |
| --- | --- | --- |
| Domain | Written Exam (%) | Lab Exam (%) |
| 1.0 Perimeter Security and Intrusion Prevention | 21% | 23% |
| 2.0 Advanced Threat Protection and Content Security | 17% | 19% |
| 3.0 Secure Connectivity and Segmentation | 17% | 19% |
| 4.0 Identity Management, Information Exchange, and Access Control | 22% | 24% |
| 5.0 Infrastructure Security, Virtualization, and Automation | 13% | 15% |
| 6.0 Evolving Technologies | 10% | N/A |
Following topics have been removed from CCIE Security Version 5 exam
These topics were part of CCIE Security Version 4 exams. However they are no more relevant to version 5 exam.
A huge list of topics are added to CCIE Security Version 5 exams , some of them are as follows
FirePOWER
Cisco FirePOWER Threat Defense (FTD)
ASA Clustering
NAT for IPv6
Firepower Management Center (FMC)
Cloud Web Security
Email Security Appliance (ESA)
Content Security Management Appliance
Advance Malware Protection (AMP)
OpenDNS
Lancope
Virtual Security Gateway
TrustSEC with SGT and SXP
ACI, EVPN, VXLAN and NVGRE
ISE Personas with multimode deployment
MDM Integration with ISE
EAP-TEAP
pxGRID
Wireless concepts such as FlexCONNECT and ANCHOR
NetFLOW/IPFIX and eStreamer
APIC-EM Controller
RESTful API in scripting languages such as Python
Evolving Technologies (Cloud, SDN and IoT) are part of written exam only
The CCIE Security Version 5 Lab will be delivered using following hardware and software appliances
Virtual Machines
Security Appliances

Cisco Identity Services Engine (ISE): 2.1.0
Cisco Secure Access Control System (ACS): 5.8.0.32
Cisco Web Security Appliance (WSA): 9.2.0
Cisco Email Security Appliance (ESA): 9.7.1
Cisco Wireless Controller (WLC): 8.0.133
Cisco Firepower Management Center Virtual Appliance: 6.0.1 and/or 6.1
Cisco Firepower NGIPSv: 6.0.1
Cisco Firepower Threat Defense: 6.0.1

Core Devices

IOSv L2: 15.2
IOSv L3: 15.5(2)T
Cisco CSR 1000V Series Cloud Services Router: 3.16.02.S
Cisco Adaptive Security Virtual Appliance (ASAv): 9.6.1

Others

Test PC: Microsoft Windows 7
Active Directory: Microsoft Windows Server 2008 (AD is not required to be configured by the candidate)
Cisco Application Policy Infrastructure Controller Enterprise Module : 1.2
Cisco Unified Communications Manager: (The CUCM is not required to be configured by the candidate)
FireAMP Private Cloud
AnyConnect 4.2
Physical Devices
Cisco Catalyst Switch: C3850-12S 16.2.1
Cisco Adaptive Security Appliance: 5512-X: 9.6.1
Cisco 2504 Wireless Controller: 2504: 8.0.133.0
Cisco Aironet: 1602E: 15.3.3-JC
Cisco Unified IP Phone: 7965: 9.2(3) (IP Phone is not required to be configured by the candidate)
CCIE Security exam is going to be quite challenging as there are quite new Security products introduced by Cisco in the year 2015 & 2016 and now they are part of the CCIE Security exam. The challenge one could face is related to Cisco FirePOWER Threat Defense as, its not used widely deployed by enterprise customers. It would be great if Cisco start providing some of the virtual appliances in Cisco VIRL. This makes one's life easy to try out the new products. We wish all the best for those who are planning to take the CCIE Security Challenge.