May 31 2010 9:11PM GMT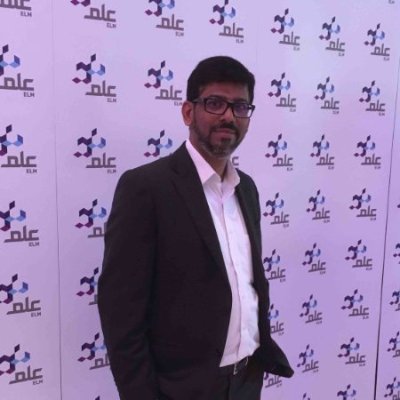 Profile: Yasir Irfan
We all know it's the era of Social Networking, I am pretty sure most us are enjoying twittering, facebook, linkedin, buzz, mysapce etc. Hardly I know a Professional without any association with Social Networking.
These days huge corporations are banking on Social Networking sites, infact major vendors are developing their communication products keeping in mind of Social Networking sites. One among those is Avaya communications. There Call Center solution does address these issues. Dell generated more than $3 million in sales using a Twitter account @DellOutlet.
Now Cisco Systems is conducting their first ever live chat on Twitter about the growing impact of social software and collaboration tools within the enterprise on Wednesday, June 9th from 11:00am – 12:00pm PT using the #CollabChat hashtag.
The Cisco enterprise collaboration experts Panel participants include:
Phil Heyneker, Manager, Collaboration Solutions Marketing
Lawrence Liu, Product Manager, Enterprise Collaboration (@LLiu)
Lynn Lucas, Senior Director, Collaboration Solutions Marketing (@Lylucas)
Paul Russell, Business Development Manager, Enterprise Collaboration (@parussel)
Joe Schueller, Sales Business Development Manager, Collaboration Business Transformation (@JoeSchueller)
Vishnukant Varma, Software Engineer, Enterprise Collaboration (@vishnukvarma)
Discussion will include:
The role of enterprise policy in Enterprise 2.0
The importance of interoperability and open integration
How the unified content model enables collaboration
Submit questions in advance to @CiscoCollab or submit by posting a comment below (log in with cisco.com userid to post a comment).
What is a TweetChat?
Tweet chats are online conversations, held at a pre-arranged time, between a group of Twitter users, and using a specific Twitter hashtag to identify the discussion.
How Do I Participate?
On the day of the event, login to www.tweetchat.com and follow the #CollabChat hashtag.  Alternatively, you can use your favorite Twitter client (i.e. Tweet Grid, TweetDeck) or TwitterSearch to follow the chat hashtag.  During the event, you can follow the discussion, contribute questions, and submit your own comments by using the same hashtag