Feb 15 2015 5:28AM GMT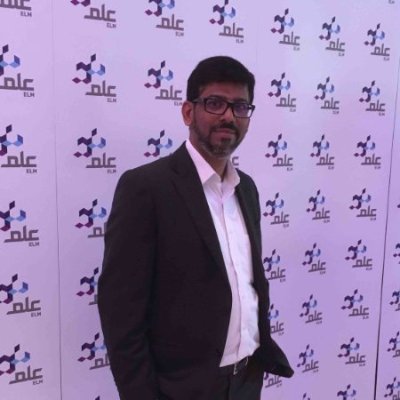 Profile: Yasir Irfan
Tags:
As promised I am back with the review for the  Configuration workbooks provided by Narbik Kocharians of Micronics Training and Consulting. Personally I had purchased his
R&S Workbook Bundle v5.0
The bundle comprises of following workbooks.
 Foundation v5.0
Advanced CCIE Routing & Switching v5.0
Advanced CCIE Routing & Switching Troubleshooting v5.0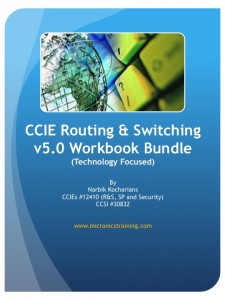 Each workbook is divided into two volumes and covers all the topics of the blue print mentioned by Cisco for the CCIE Routing and Switching Lab exam.
Foundation v5.0 workbooks are quite simple and intended for those who want to start from basics and build the strong foundation of the technologies, the great thing I liked about these workbooks are they are quite simple and easy to understand. Also these workbooks have a brief explanation of key technologies. The topology designed by Narbik is quite simple and easy simulate either in the virtual platforms be it GNS3 or VIRL. If you successfully built the structure of the topology then its easy to configure every section of the workbook be it EIGRP, DMVPN or OSPF. You will also have an access to initial configuration files of the each sections of the lab, you can just copy and paste the initial config in a lab built using real equipment's. For virtual labs you need to some modifications and tweaking.
I personally opted to start with Advanced CCIE Routing & Switching v5.0 workbooks. The workbook straight away starts with Switching and then the DMVPN part; I feel I am not lasted especially when I skipped the Foundation part. I would highly recommend to make sure your foundations are strong, if your foundations are strong it easy to understand and implement the advance topics. The distribution of topics is also quite logical and takes you from one step to next in a smooth way with better understanding of those topics .
Narbik does also offer rack rentals for his workbooks but honestly I have no experience on his racks. One thing certainly Narbik can improve is the virtual support or virtual topology for his workbooks. As some vendors do offer VIRL topology and even the steps to configure VIRL topology on Cisco VIRL.
There are many great things about workbook but in short, a very concise workbook and  the time taken to configure each task is considerably shorter compared to other workbooks, this gives an edge for me. A must Workbook not only for those who are aspiring to be a CCIE Routing and Switching, but also for those professionals who just want to configure and practice certain technologies for their own development. I would like to thank Narbik for coming out such an amazing workbook.