Jun 28 2010 6:18AM GMT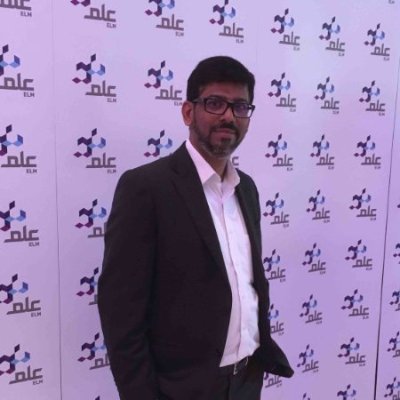 Profile: Yasir Irfan
As we all know the biggest event of the year for Cisco Systems has already started at Mandalay Bay Hotel in Las Vegas. Most of the Cisco Experts are already there enjoying the biggest Technical party. Just for your info Cisco Live 2010 comes in two flavors
 –Cisco Live , which will be in Mandalay Bay Hotel  in Las Vegas
–Cisco Live  virtual, – June 29 to July 1st -which offers an opportunity to visit the Cisco booth, including the Data Center of the Future demo (see below) and attend on line numerous speaking sessions

Pic Courtesy: Cisco Systems
The theme of this year is "Knowledge is Power" , which perfectly reflects the main purpose of the show – Thousands of visitors will attend hundreds of informative sessions, delivered by Cisco trainers and partners designed to educate them on new concepts and new solutions . In addition, Labs and demos (World of Exhibitions) will give an opportunity to go deeper.
Tuesday  June 29th  
10:00-11:30am  John Chambers, Chairman and Chief Executive Officer, Cisco
11:45 -12:15 pm  Executive chat session with Carlos Dominguez Senior Vice-President, Office of the Chairman and CEO, Cisco
12:30-2:20 pm   Bridging in the Data Center, with or without Spanning Tree
2:45 -3:45 pm  Understanding of Application Performance and Network Usage in the Data Center – Ward Cobleigh, Business and Partnership Development Director, Fluke Networks
Wednesday June 30th
10:30-11:30 am  Padmasree Warrior, Chief Technology Officer, Cisco
11:45- 12:15 pm   Executive Chat Session with Padmasree
12:30 – 2:30 pm   Cisco Announcing New Innovations for Breakthrough Data Center 3.0 Architecture
2:45 -3:45 pm  Video: What Next? – Featuring Marthin De Beer, Senior Vice President, Emerging Technologies Group, Cisco
Thursday July 1st
10:30-11:30 am   Ben Mezrich,author  "The Accidental Billionaires: The Founding of Facebook: A Tale of Sex, Money, Genius and Betrayal;"
 12:30 -2:30 pm  Planning the Migration to Cisco Unified Computing System or
12:30 -2:00 pm  Data Center Customer Panel: Insights on Data Center, Computing, and Virtualization  
Since I am in other part of the Globe I will be attending Cisco Live virtual and I will try to keep you all updated on the sessions and activities. Don't miss this opportunity as the theme of the event "Knowledge is Power" is more than enough to experience some new concepts and new solutions. You still have a chance to be part of this event virtually.