Apr 29 2011 4:29PM GMT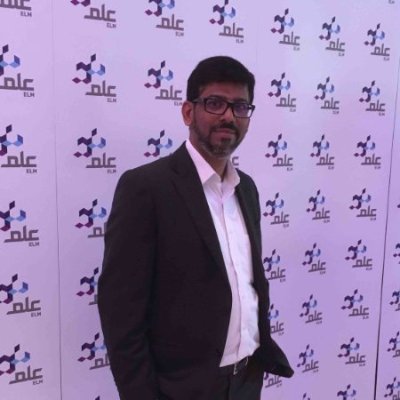 Profile: Yasir Irfan
Recently Global Knowledge and TechRepublic partnered to create a comprehensive IT salary survey. The survey revealed few surprises especially when it comes to Cisco Certification, I thought it would be a great to compile popular Cisco Certifications and their associated pay.  No doubt CCIE R&S: Cisco Certified Internetwork Expert Routing & Switching leads the path but the surprise element is CCDP: Cisco Certified Design Professional stands second when it comes to remuneration. I am going to reveal the top 10 Cisco Certifications in terms of pay and popularity. Note the rankings are purely based on the recent survey carried out by Global Knowledge and meant only for the US market. You can access their web site for more details.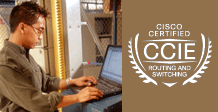 1. CCIE R&S: Cisco Certified Internetwork Expert Routing & Switching ($120,008)
Cisco Certified Internetwork Expert (CCIE®) certifies the expert-level skills required of network engineers to plan, prepare, operate monitor, and troubleshoot complex, converged network infrastructure. Professionals who achieve CCIE have demonstrated their technical skills at the highest level. There are no formal prerequisites for CCIE certification. Other professional certifications or training courses are not required. Instead, candidates must first pass a written qualification exam and then the corresponding hands-on lab exam. You are expected to have an in-depth understanding of the topics in the exam blueprints and strongly encouraged to have three to five years of job experience before attempting certification.
2. CCDP: Cisco Certified Design Professional ($107,878)
There are two tracks at the Associate and Professional levels – Designing and Networking. The Cisco Certified Design Professional (CCDP) certification demonstrates that the individual who has passed the required exams possesses advanced knowledge of Cisco network design concepts and principles. The CCDP certified individual can discuss, design, and create advanced networks.
With the CCDP certification, you can plan addressing and routing schemes, security, network management, data center, and IP multicast complex multi-layered enterprise architectures that include virtual private networking and wireless domains. The CCDP curriculum includes building scalable internetworks, building multilayer switched networks, and designing network service architecture1.
3. Cisco IP Telephony Design Specialist ($105,871)
The Cisco IP Telephony Design Specialist certification was developed for those who design IP Telephony multi-service network solutions. Cisco IP Telephony Design Specialists can design a scalable, converged network using QoS, Cisco Call Manager clustering, H.323, MGCP, or SIP signaling protocols, and assess the scope of work required to integrate legacy TDM PBXs and voice mail systems into an existing data network.
4. CCNP Voice  ($98,290)
Cisco Certified Network Professional CCNP Voice validates advance knowledge and skills required to integrate into underlying network architectures. Furthermore, this certification validates a robust set of skills in implementing, operating, configuring, and troubleshooting a converged IP network. With a CCNP Voice certification, a network professional can create a collaboration solution that is transparent, scalable, and manageable. The CCNP Voice focuses on Cisco Unified Communications Manager (formerly Unified CallManager), quality of service (QoS), gateways, gatekeepers, IP phones, voice applications, and utilities on Cisco routers and Cisco Catalyst switches. Additionally, the integration and troubleshooting of Cisco Unified Communications applications are now covered in the CCNP Voice, specifically the Cisco Unity Connection and Cisco Unified Presence applications.
5. CCDA: Cisco Certified Design Associate ($97,995)
The Cisco Certified Design Associate (CCDA) demonstrates that the individual who has passed the required exams has the requisite knowledge, experience and understanding required to design a Cisco converged network. A CCDA certified individual has the skills to design a routed and switched network infrastructure and services involving LAN, WAN, and broadband access for businesses and organizations.
In upcoming post I will disclose rest of the five most popular Cisco Certifications.