Apr 24 2010 5:31AM GMT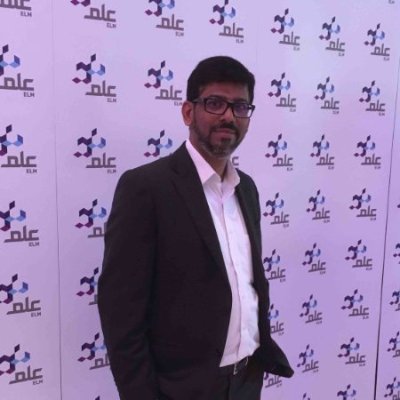 Profile: Yasir Irfan
Solarflare Communications, the pioneer in 10 Gigabit Ethernet (10GbE) solutions, announced results of a multi-vendor test using Solarflare's OpenOnload Application Accelerator middleware, Solarflare 10GbE dual-port SFP+ SFN5122F server adapters, Cisco Catalyst® 4900M 10GbE Switch, Cisco® UCS C200 M1 Rack Server and Informatica 29West Latency Busters® Messaging (LBM). Solarflare's middleware solution contributed significantly to increasing the application-messaging rate, while maintaining low latency and bounded jitter, essential for financial firms utilizing high-frequency trading applications.
The vendors used the STAC-M2™ Benchmark to measure the messaging performance of the solution stack. STAC-M2 measures the ability of a solution to handle real-time market data in a variety of configurations. The multi-vendor testing achieved mean latencies as low as 16 microseconds with very small standard deviations of the latency (or jitter) of just one microsecond. The highest throughput achieved with one producer was 1.3 million messages per second, rising to 2.1 million messages per second with two Producers*. The test was audited by STAC® (The Securities Technology Analysis Center). The STAC Report™ is available at www.STACresearch.com/solarflare.
"STAC-M2 Benchmarks provide valuable information to trading firms looking to implement the best performing solutions. The tests are rigorous and impose real-word challenges to ensure that products can handle many of the demands of today's high-frequency applications. We are pleased that Solarflare, Cisco and Informatica participated in these tests." Said Jack Gidding, Assocate Director at STAC.
For the STAC Benchmarks™, Solarflare's SFN5122F server adapters were installed in the servers along with OpenOnload. Solarflare's OpenOnload speeds up messaging and other types of applications, while reducing the processing work that the host server has to do. It not only reduces the application's latency while increasing its performance, it also maintains complete compatibility with standard TCP/IP and Ethernet protocols. The vendors configured the multi-core Cisco UCS servers so that all interrupts and background processing tasks were run on a single core. OpenOnload enabled the application threads to run without contention with each other. This left all other cores in the Cisco UCS server free to run application code without any interruption, cross talk or congestion. This division of labor among the cores achieved by OpenOnload contributed significantly to the very low latency and low jitter of the total solution stack.
"We are excited to see a second STAC-M2 report published that demonstrates our products' performance with other leading solutions used in financial firms today," said Bruce Tolley, VP corporate and financial services marketing. "These results demonstrate how trading firms can elegantly combine Ethernet solutions available to gain a competitive advantage with their high frequency trading by decreasing latency."
* Latency: Mean latency was 16 microseconds in each of the use cases where latency is a key end-user priority and messages are passed as opaque buffers, including STAC-M2.v1.0.BASELINE.LAT1, STAC-M2.v1.0.OVERLAP.LAT1, and STAC-M2.v1.0.DUALPROD.LAT1. Throughput: STAC-M2.v1.0.BASELINE.TPUT1 was 1.3 million messages per second. STAC-M2.v1.0.DUALPROD.TPUT1 was 2.1 million messages per second. Further details at www.STACresearch.com/solarflare.
Source: Solarflare Communications, Inc.