Sep 5 2009 8:32PM GMT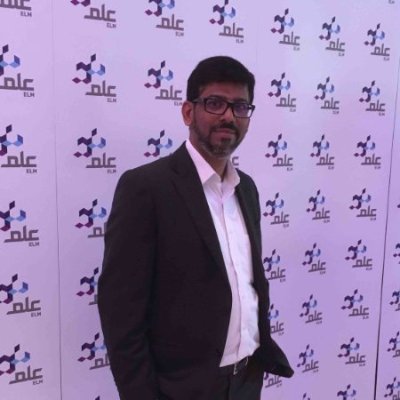 Profile: Yasir Irfan
Interconnecting Data Centers Using VPLS is a book which aims at providing solutions that provide a high speed, low latency network and spanning tree protocol (STP) isolation between data centers based on Virtual Private LAN Service (VPLS).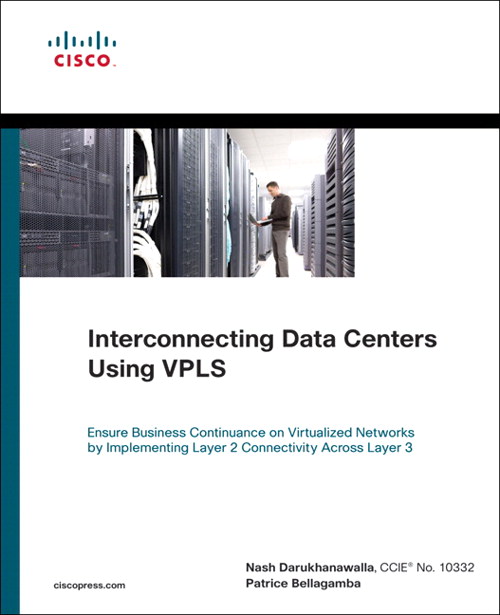 Pic Courtesy: Cisco Press
The book makes interesting reading, especially as it covers in detail about the architecture design and configuration required to interconnect data centers as well as case studies to interconnect Data Centers.  This book is targeted to Systems professionals and System engineers who are into designing solutions for interconnecting data centers which ensures high availability Layer 2 connectivity and STP isolation.
The authors Nash Darukhanawalla and Patrice Bellagamba started the book with explaining the need for high availability of the Data Centers, explaining the concept of the high availability clusters, introduction to Virtual Private LAN Service (VPLS), MPLS traffic engineering.
The authors' present different flavors of data center interconnect solution using different combination of Spanning Tree modes, VLAN mapping as well other criteria's along with complete configuration required at the  aggregation switches and provider edge routers.
The book is divided into 13 chapters, and it also deals with issues related to layer 2 bridging domains and provides guidance to extend VLANs using Virtual Private LAN Service (VPLS). This book contains lot of reference network diagrams which can help the readers to understand the presented solutions in normal mode as well as in failover mode.
I found this book extremely readable and enjoyable and I would recommend this book to the folks who are interested in knowing more about the Virtual Private LAN Service (VPLS). The book comes with lot of useful information which will definitely help the readers to get familiar with the Virtual Private LAN Service (VPLS) concepts and configuration steps required for interconnecting data centers.