Oct 5 2015 3:51AM GMT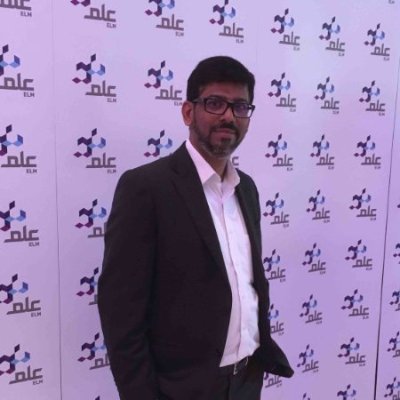 Profile: Yasir Irfan
Tags:
I would like to thank my old time professional friend from Cisco Press Jamie Shoup for providing me a copy of newly released Cisco Press title " CCNA Security 210-260 Official Cert Guide" penned by Omar Santos & John Stuppi.
This title comes with 19 chapters, which shows that the contents covered are in quite dept. CCNA is always a great starting point for fresh network engineers, Cisco ensures that by completing CCNA, one does possess good understanding of basic concepts and terminologies, so is this title. This ensures that one understands the concepts like fundamentals of Network Security, Security Threats, AAA, VPN, IPS, Email Security, Web Security , Securing virtual environments, ISE, Layer 2 security, NGIPS etc.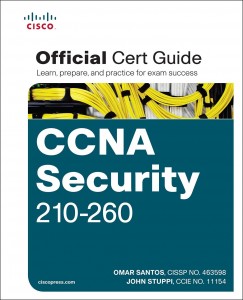 The authors have done a  great job, the content is really written in very engaging way , I simply couldn't able resist reading for at least couple hours with out any break.
I really liked the way how chapter 2 is penned down which deals with concepts like Social Engineering, different types of attacks, Malware detection tools etc.
This title begins with a typical Cisco Press title " Do I Know this Already? Quiz" which really good which gives you an idea on how good you are and what are things you may need to focus more.Also the chapter ends with "Review all the Key Topics" is very handy and revises what you read.
One thing certainly needs some more clarity, is the chapter that deals with AAA  and TACACS+ configurations, its not easy to find good resources on AAA or ACS , so if the examples were explained with a sample topology and configurations would have added more value.
The Premium edition of this title comes with Pearson IT Certification Practice Test, which is really great and one can certainly monitor his/her progress by taking those tests. I have one more recommendations to the publishers is to provide the test engine for  MAC operating Systems as well.
To conclude really well written title which not only helps CCNA Security aspirers to archive their goal but also a great reference guide for any Network Security Engineer.