Aug 2 2016 5:35AM GMT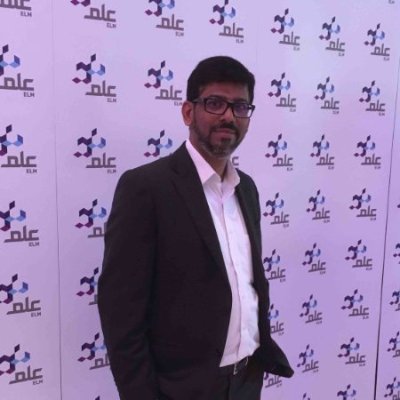 Profile: Yasir Irfan
Tags:
The newly released Cisco Press title "Cisco Next-Generation Security Solutions" seems to be a great resource which deals with Cisco ASA FirePOWER Services, NGIPS and AMP. Thanks to Cisco Press for sharing the eBook with me. I have been eagerly waiting for this title as I was keen to know how Cisco Next-Generation Firewalls are? And how Cisco is going to bundle their Next-Generation features into the Cisco ASA firewall.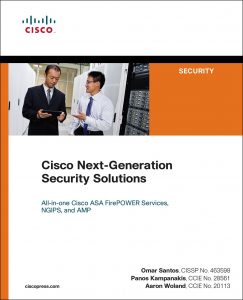 This title deals only the new concepts, Cisco introduced with their Next-Generation Security Solutions like how Cisco ASA works with FirePOWER services? How different models of Cisco ASA 5500-X Series Firewalls can be integrated with FirePOWER modules? What is AMP? etc.
This title comes with 12 chapters focusing on the following topics
Fundamentals of Cisco's Next-Generation Network Security
Understanding Cisco ASA with FirePOWER Services and designing solutions based on it
Configuring and troubleshooting Cisco ASA with FirePOWER Services
Implementing Cisco AMP for Networks, Cisco AMP for Endpoints, and Cisco AMP for Content Security
Working with AMP Threat GRID: On-Premise Malware Analysis and Threat Intelligence
Understanding, configuring, troubleshooting, and designing solutions with Cisco Next-Generation IPS Appliances
Managing Cisco FirePOWER solutions with Cisco Security Manager (CSM) and FireSIGHT Management Center (FSMC)
The introductory chapter "Fundamentals of Cisco Next-Generation Security" is well crafted by the authors as its quite simple and it does gives the brief over view of Cisco's Next-Generation Security solutions like ASA 5500-X Series Firewalls with FirePOWER modules, Next-Generation Intrusion Prevention Systems (NGIPS), Cisco AMP for End points, Networks and for Cloud Solutions.
The design chapter is my personnel favourite chapter, as it showcases how the Cisco ASA FirePOWER modules can be deployed in real world networks, what management options one can avail to manage the Cisco ASA FirePOWER module.
Chapter 4 deals with troubleshooting Cisco ASA with FirePOWER services and Firepower Threat Defense (FTD) is interesting as it demonstrates how to troubleshoot common problems one may occur while deploying the Cisco ASA FirePOWER Service module and the Firepower Threat Defense Software.
The title is well written and does leaves up to the standards of Cisco Press titles, however I felt if little more emphasis was given to elaborate the Cisco ASA FirePOWER Packet Processing Order. I am keen to see how the packet is processed at the hard level, especially would love to see how the next-generation features are enabled. I hope this would be addressed in the next edition.
Over all the title is a great resource to understand how Cisco Press title Cisco Next-Generation Security Solutions works and one can rely on this title to have a better understanding of the newly introduced concepts by Cisco. Also this title is recommended book for the Cisco CCIE Security written and practical exam.