Feb 8 2016 1:04PM GMT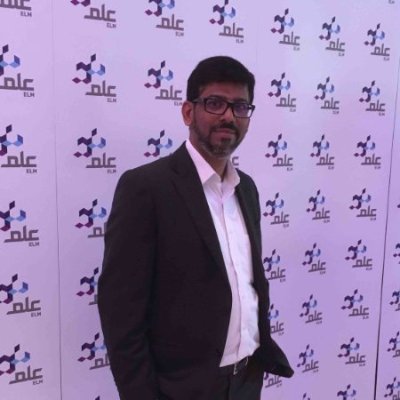 Profile: Yasir Irfan
Tags:
When it comes to treating an Application every vendor has a way of treating an App, most of the traditional firewalls treats Applications mostly on port numbers. For example traditional Firewalls treats DNS as port 53 application. And a rule  is configured in traditional firewall to allow port 53 for DNS traffic .  Suppose  an evasive application like BitTorrent attempts to use port 53 for P2P file sharing.  The traditional firewall cannot stop an evasive application unless an external IPS appliance is involved.
How ever Palo Alto Networks Next Generation Firewalls treats an Application in different way.  First of all Palo Alto defines application as
" a specific program or feature that can be detected, monitored and blocked if required"
This approach of Palo Alto towards an application is what making them outstanding and hence they are the leaders when it comes to Next Generation Firewalls. Till date they are the leaders even in Gartner Magic Quadrant.
By adopting multiple tactics to classify an application,  When configured to only allow DNS as an application, Palo Alto Networks  Next Generation Firewalls are in position them to block all kind of traffic on port 53 except DNS.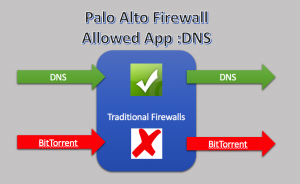 Palo Alto Networks  Next Generation Firewalls have complete visibility of the complete traffic flow and pattern, hence they are very affective as a Next Generation Firewall.