Feb 26 2016 4:28PM GMT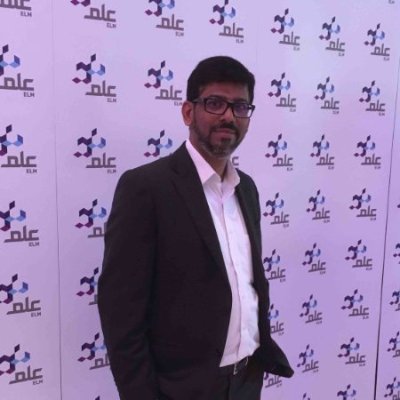 Profile: Yasir Irfan
Tags:
When it comes to Palo Alto Networks Firewall, we all know PAN-OS 6.x is a quite stable version, Palo Alto announced PAN-OS version 7 almost 8 months back,  but I see very few people are using this version of PAN-OS.
Those who are considering  a migration from PAN-OS 6.x to PAN-OS 7.x  they need to  be very careful as some interesting issues might occur. Recently I did tried a migration from 6.1.7  > 7.0.2 and finally planned to migrate to PAN-OS 7.0.4 but ended up with some issues, which forced me to revert back to the old version of PAN-OS 6.1.7.
There are some bugs in PAN-OS 7.0.2 which are not yet reported by Palo Alto neither in their website nor their TAC team is aware of.  One such bug or an issue is related to OSPF.
One should never consider to use  Palo Alto Firewall with PAN-OS 7.x  as an ABR . As Palo Alto never forms an adjacency with its neighbors in non 0 Area, the  Palo Alto Firewall gets struck in Exchange state with its neighbor and it never goes into two way or full OSPF state.  Even if you restart the OSPF process nothing changes, the firewall always struck in the exchange state. Interestingly it was forming an Adjacency with an Area 0 router.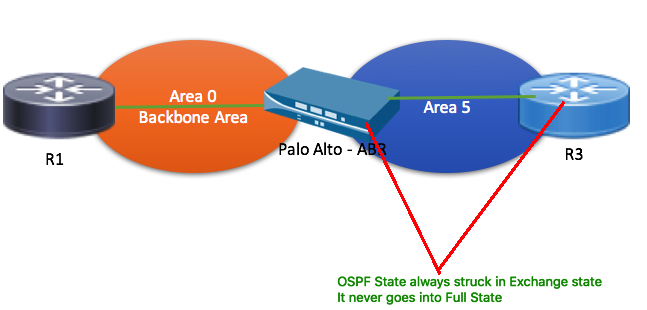 From the above scenario, Palo Alto Firewall with PAN-OS 7.0.2 will never form's an OSPF  adjacency with its peer router R3 in Area 5 unless you downgrade the  PAN-OS of the Palo Alto Firewall to 6.x.  However you would notice with the same PAN-OS version 7.0.2 the Palo Alto Firewall will form an OSPF adjacency with R1 which is in Area 0.
So far I didn't found a fix for this issue , the only way I could use Palo Alto Firewall as an ABR is to downgrade the Palo Alto Firewall to PAN-OS  6.1.7. Hopefully Palo Alto comes out with a solution for this issue.