---
April 17, 2009 4:42 AM
These days I am in Bangalore with my parents just enjoying my holidays. Guess what today night I am travelling to Singapore and Malaysia with my wife. May be I  will not be in a position post more posts this month as I am relaxing and enjoying the beauty of Nature. For sure I am going to share the natural beauty with all you guys.
Mean while before departing to Singapore I thought let me continue my series on VTP , in this series let s focus on VTP modes. There three type of VTP modes
a)      VTP Server
b)      VTP Client
c)      VTP Transparent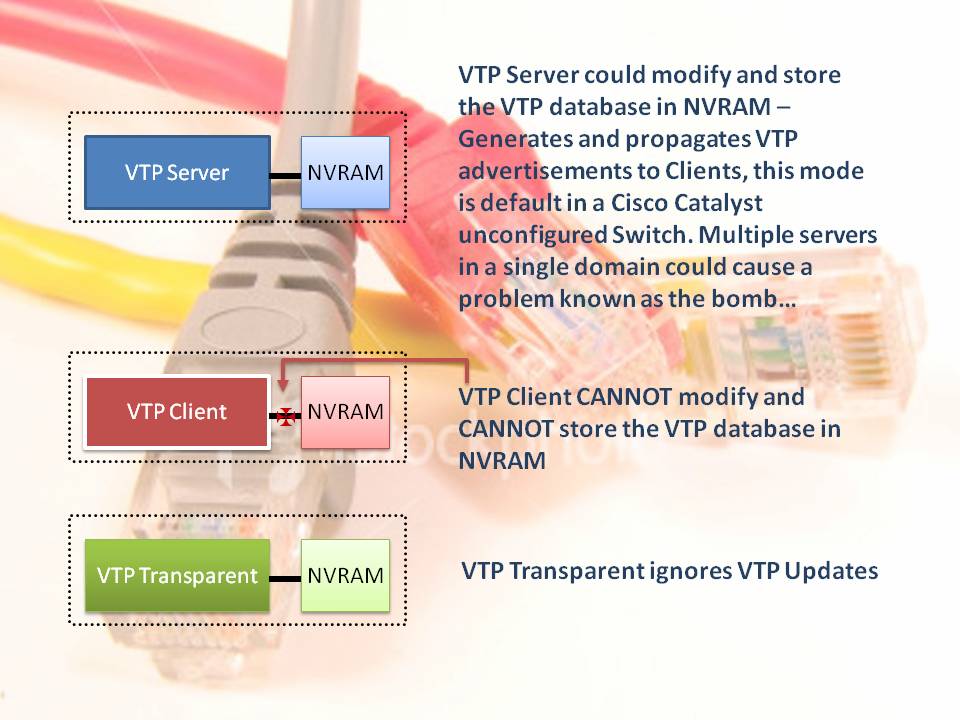 April 16, 2009 4:03 PM
You might be lucky enough if you are planning for CCIE Routing and Switching Lab exams in your city itself. Because Cisco has introduced the mobile lab program to provide the CCIE Certification aspirers to have an access to Lab testing while greatly reducing travel time and expenses especially during this financial crunch. That's the reason why Cisco is so special they do care of the CCIE Certification aspirers. The Mobile CCIE lab provides a convenient and cost-effective method for candidates to test for CCIE Routing and Switching in areas which do not have permanent lab locations.
The Mobile CCIE Lab reduces the need for costly travel, hotel, passport, and visa fees, missed days of work and the need to leave the country to take the CCIE Lab exam.
Scheduled Dates and Locations
| | |
| --- | --- |
| Lab Location | 2009 Dates |
| Jakarta, Indonesia | Mar 16-20 |
| Johannesburg, South Africa | Apr 13-17 |
| Shanghai, PR China | Apr 20-24 |
| Moscow, Russia | May 4-8 |
| Singapore, Singapore | Jun 8-12 |
| Riyadh, Saudi Arabia | Jun 20-24 |
For more information, visit;
https://cisco.hosted.jivesoftware.com/docs/DOC-3224
---
April 16, 2009 10:48 AM
If you happen to be in the Middle East you might be aware the Local Technical contributor ITP Publishing group conducts the annual Innovation awards for Seventeen Categories. These awards are only applicable to the companies, system integrators operating the Middle East Area. Anybody can nominate any company or a System Integrator. Every year the Network Middle East honors the projects, peoples, suppliers and service providers that have excelled in the regional networking sector over the past 12 months, with NME's Innovation Awards awarded to the very best implementations, vendor offerings and key individuals and organizations in the market.
So do send you nominations to Network Middle East ASAP, Judging will be based on the strength of the submissions together with a review of the nominee's activities in the area of nomination.
---
---
April 16, 2009 6:00 AM
Starting April 20, 2009 there will be important content changes in the Cisco CCIE Security LAB exams.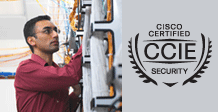 Cisco CCIE Security Certification aspirers who have scheduled on April 20, 2009 or later should prepare using the v3.0 Lab Equipment and Software Versions.
---
April 16, 2009 5:32 AM
 Dear IT Knowledge Exchangers on 7th of May make sure you are free from 12 PM GMT guess for what? Cisco Systems is conducting a Live Interactive Online Conference, where you can learn how to reduce IT costs , what new technologies provides you the fastest payback for your mandatory IT projects.
You can get real-world answers and customer-proven solutions you can implement immediately from your industry peers, independent analysts, and technology experts at this in-depth, interactive conference.
Participate in these informative, interactive roundtables:
Executive keynote: "Thriving in Turbulent Times": how leading companies are successfully managing resources and business models today
Global customer roundtables: "IT Innovation and ROI Success": which innovations and practices your peers are using to address the new economic realities
"Reducing Cost and Complexity": which new technologies are providing the fastest documented ROI for Cisco customers
"Doing More with Less": getting the most from your existing network resources to improve employee efficiency, output, and collaboration
"Analyst Recommendations on Best Practices for Reducing IT Cost": top industry analysts from Nemertes Research and others reveal the most effective practices for reducing IT budgets, increasing employee efficiency, and supporting new business models
"Global Market Perspectives": how the economic downturn is affecting IT deployments in different markets and how customers are coping
Live Interactive Online Conference
Tuesday, May 7, 2009
8:00 a.m. Eastern Daylight Time (New York)
12:00 p.m. Greenwich Mean Time
1:00 p.m. British Summer Time (London)
5:30 p.m. Indian Standard Time
Keynote Speakers
Marie Hattar
Vice President, Network Systems and Security Solutions, Cisco
Mick Scully
VP Product Management, Access Router Technology Group, Cisco
Shailesh Shukla
VP Product Management, Edge Routing Business Unit, Cisco
---
April 11, 2009 9:36 AM
Recently Cisco Systems celebrated 10 years of existence of its Cisco Catalyst Switches.  In last 1 decade we have seen many series of Cisco Catalyst Switches, which dominated major companies, data centers, banks; MNCs. Cisco Catalyst Switches did dominated the major part of the middle east. Where ever I went I found Cisco Catalyst Switches. Do check this pod cast for the celebrations carried out by Cisco Systems for completing 10 Years of their Cisco Catalyst Switches.
---
March 31, 2009 6:05 AM
Inform IT has their own set of "top seeds" and "sleepers" when it comes to programming and software development books. Visit www.informit.com/votenow to choose your favorite from their pool of 16 titles and receive a special offer. They will announce the fan favorite on April 6.
Source: www.informit.com
---
---
March 29, 2009 5:14 AM
Dear friends in my post on March 9th I was talking about the 'The Realm.", now the second episode is available you can watch this and just relax watching the latest security threats in the animated format.
[kml_flashembed movie="http://www.youtube.com/v/cWHrAgVcqY4" width="425" height="350" wmode="transparent" /]
---