---
October 13, 2009 1:25 PM
One of the leading Telecom operators in India, IDEA Cellular an Aditya Birla Group Company was able to shift two million daily calls from live agents to a self-service voice portal that increased customer satisfaction and reduced average hold by using the Cisco Unified Customer Voice Portal.
[kml_flashembed movie="http://www.youtube.com/v/UpZRSq-Rl2I" width="425" height="350" wmode="transparent" /]
With the use Cisco Unified Customer Voice portal, IDEA Cellular is catering more than 47 million customers. Yet another business success story by using Cisco solutions. The solution was implemented by IMB India.
October 11, 2009 6:05 AM
During base lining or troubleshooting activity you may need to determine out the CPU Utilization of your Cisco router or Switch. While exploring to find out the top 10 ten CPU utilization process in a Cisco router, I discovered the sorted option of the "show processes cpu" command.
The sorted option is really a beneficial option in the "show processes cpu" command which can help you to find out the load of your Cisco router or a Switch over the last 5 seconds, 1 minute and 5 minutes. Starting in IOS 12.2 T, the "show processes cpu history" command gives a nice CPU utilization graph.
At times it is helpful to sort the processes by their percentage of CPU utilization. To do this you can use the show processes cpu sorted command as follows:
Some of the sample output is as follows
…. rest deleted……
---
October 10, 2009 5:59 AM
October 20th, we can all experience the architectural vision for Borderless Networks Cisco is creating, on 20th October, 2009 at 11 AM PST Cisco System is conducting a virtual event "Borderless Networks Experience".  If you are in different time zone no probs, Cisco Systems is hosting this virtual even in three different time zones. So just pick that one which suits you the best and enjoy the latest innovation. The details are as follows
The Borderless Networks Experience: The World is Your Workspace
Tues., Oct. 20; 11:00 PDT (18:00 GMT)

Imagine a world where you can use video in innovative ways with your customers, business partners and employees. Imagine a world where customer satisfaction is improved by making interactions more personal and immediate. In this world, the workspace is seamlessly transformed to be more global, efficient and fun.
This webcast will explain how new technologies can transform your business to make the Borderless Network Experience a reality.
Live Q&A
Cisco experts will be available throughout the webcast to answer your questions regarding this new, ground-breaking technology.
Agenda
o   Cisco networking experts unveil industry-changing innovations for delivering the ultimate workspace experience
o   Industry leading IT managers describe how these innovations are already transforming their businesses.
o   Discover how to make your organization borderless
So have fun and check this cool video as well.
[kml_flashembed movie="http://www.youtube.com/v/jDi0FNcaock" width="425" height="350" wmode="transparent" /]
---
October 8, 2009 10:10 PM
Cisco Systems have come up with a security appliance which is a dedicated antispam, antivirus and antiphisihing appliance which virtually eliminates email threat right out of box. Cisco named this security appliance as The Cisco Spam and Virus Blocker, which is aimed at small business segment and can support up to 250 users. More over the SC Magazine has awarded all star rating for the Cisco Spam & Virus Blocker i.e. 5-star rating
The Cisco Spam and Virus Blocker acts as an email gateway and message transfer agent, typically deployed between the internet edge and the email server. The appliance secures email using anti-malware, anti-spam and content filtering.
The good news is Cisco Systems is offering a 30 days money back guarantee and if you are among first 100 customers to fix an appointment chances are high to receive an iPod shuffle.
Some of the salient features of Cisco Spam and Virus Blocker are as follows
·         Protects small businesses by providing powerful protection against spam, viruses and other email threats to secure your network and business data while improving productivity.
·         Stops spam right out of the box, unlike other products that require ongoing and time-consuming administration to work effectively.
·         Reduces operational costs through simple setup in minutes and continuous automatic updates.
·         Enhances the performance of networks, servers, and computers by helping eliminate unwanted email.
·         Provides peace of mind with a complete solution including hardware, software, updates, and product support in a single package.
Overall the Cisco Spam and Virus Blocker is an impressive device as an entry point into the small business market. Smaller organizations with the budget and need for granular security options can enjoy the full featured enterprise-class nature of the product, as well as the support.
---
October 6, 2009 12:04 PM
IBM Middle East is conducting an event "Storage Innovations for a Dynamic Infrastructure" in three major cities of Saudi Arabia. The event will held in Jeddah, Riyadh and Al Khobar on 12th, 13th and 14th of October 2009.
Pic Courtesy : IBM Middle East
In this event the storage virtualisation technology of IBM seeks to address the challenge of infrastructure management complexity by providing a feature rich centralised point of management for heterogeneous storage environments for both block and file data.
Find out more on the solutions provided by IMB by joining them in one of the events in a city near you.
The location and dates are as follows
October 12, 2009- Intercontinental Hotel- Jeddah
October 13, 2009- Marriott Hotel- Riyadh
October 14, 2009- Carlton Al Moaibed Hotel- Al Khobar
The Agenda for the Event is as follows
Agenda

Time

Description

09:00

Welcome and Registration

09:30

Introduction and Market Overview

10:00

Simplifying the storage infrastructure through Virtualization

11:15

Coffee Break

11:30

Advanced data de-duplication for medium and large enterprises

12:45

STOP PRESS – IBM System Storage New Announcements

13:15

Lunch and Networking
---
October 6, 2009 7:55 AM
According to CNET latest updates, thousands of Windows Live Hotmail passwords have been leaked online due to phishing attack.  Some sources say more than 10,000 Windows Live accounts briefly appeared on web site PasteBin, including accounts on email domains like @hotmail.com, @msn.com, and @live.com. The list of leaked addresses starts with A & B. This news is raising fears among the Windows Live Hotmail users.
Microsoft has confirmed this news and it was first reported by Neowin. So if you're a Live Hotmail user and you suspect you may have been affected, now's the time to change that password and security credentials. If you are using the same password for other sites it's strongly recommended to change the passwords and security credentials as well. Do act now
Do check the Windows live blog for more updates as well. And Microsoft strongly recommends its customers to using the following protective security measures
Renew their passwords for Windows Live IDs every 90 days
For administrators, make sure you approve and authenticate only users that you know and can verify credentials
As phishing sites can also pose additional threats, please install and keep anti-virus software up to date
Neowin was to first act by reporting this incident immediately to Microsoft's Security Response Center and to Microsoft's PR teams in the UK and US. After leaning this breach, Microsoft "immediately requested that the credentials be removed and launched an investigation to determine the impact to customers," it wrote on its Windows Live blog. 
---
October 4, 2009 5:04 AM
Emerging markets such as China, India, Indonesia, Malaysia, the Philippines, Thailand, Latin American countries, Eastern Europe, and Middle East and Africa will double those from mature markets (135 million vs.62 million respectively).
By end of this year one in five household worldwide will have a fixed broadband connections (DSL, Cable Modem, etc).
In 2009, 442 million household are benefited with the broadband connection and the market is expected to grow nearly 580 million in the next few years.
"Broadband services represent the core of all fixed-line household communications services; hence, communications providers will be able to continue their reliance on broadband subscription revenue to offset revenue loss from other services in their portfolio offerings," Ms. Sabia said. "Equipment manufacturers (modems, routers and PCs) and providers of carrier infrastructure will benefit by having more connections to supply equipment and services to. Government, medical and educational institutions alike will have alternative access to their customers via the household broadband connection."
The complete press release can be accessed at the following link.
---
October 2, 2009 10:52 AM
Guess what Cisco Systems; Security division is coming up with a unique contest. It's all about creating your own new episode of The Realm. Creating a new episode at your own is not a hard task as you will have the privilege to use the original artwork, backgrounds and music available at The Realm home page,  using all the resources available at The Realm home page, you can build pages of your story and at the end all you have to do is to submit those stories.

Ten finalists will receive a Flip camcorder and one grand prize of an LCD TV will be awarded to the winner with the most popular votes. 
---
October 2, 2009 2:49 AM
Microsoft just rolled out their new Security Software as free download available in nineteen countries, as per Microsoft Middle East spokesperson the localized version for Middle East will be only available at later part of 2009.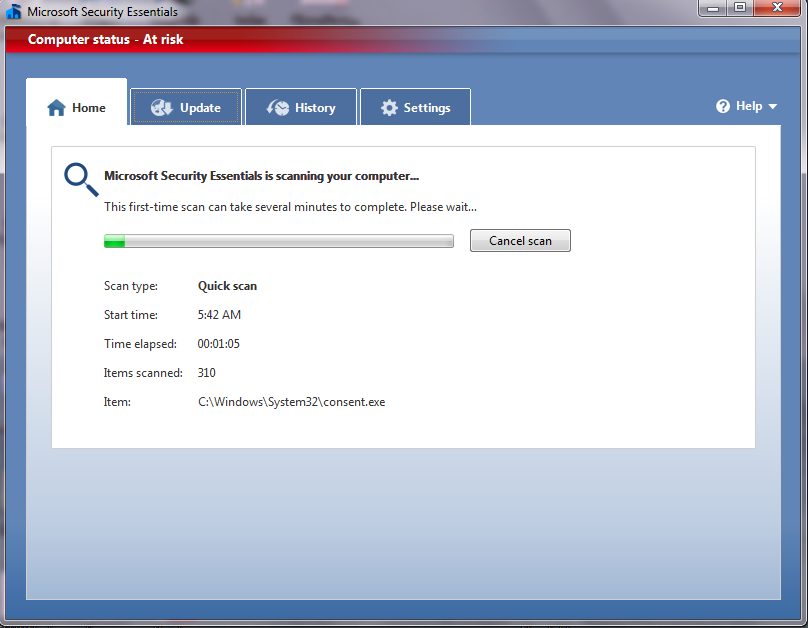 The latest offering from Microsoft "Microsoft Security Essentials" protects the consumers from viruses, malwares and spywares. The "Microsoft Security Essentials" is released freely without any registration or renewal demands.
As we know the real-time security software's are available but at a price, this effort from Microsoft can at least assure some of its loyal customers to get a high-quality protection which is easy to get and easy to use.
Microsoft's latest offering – "Microsoft Security Essentials" – protects consumers from viruses, spyware and malware, and will be released freely without any registration and renewal demands in an effort to "encourage broader adoption of anti-virus protection."
Initially Microsoft codenamed "Microsoft Security Essentials"as "Morro" will be released in 8 languages. It will be available for Windows XP SP2 or SP3, Windows Vista and Windows Live and can be downloaded from Microsoft's web site http://www.microsoft.com/security_essentials/
Lest see how MacAfee and Symantec face the challenge.
---
September 28, 2009 5:55 AM
Do you thing just by posting the picture of Cisco Press books you own, you can win 5 books bundle of your choice. Make sure to post the pictures of the all the Cisco Press books you own before 30th of September at Cisco Press Fan Page in face book.  It's amazing to know about the new contest from Cisco Press Products. I was zapped to see the geeks there with the book case full of Cisco Press titles. Better luck everybody and don't miss the chance to win.
---